The past couple of years haven't exactly been good to anyone, so it's about time for an overdue vacation.
But before you book a flight to your favorite vacation spot, it might be best to take some consideration. Although the world has been taking steps towards a slow recovery from the pandemic, it is still looming over our heads.
As we slowly ease back into leisurely traveling, we casual travelers are going to need to be a little more cautious and health-conscious in the coming years.
How the Pandemic Has Affected Traveling
From readily available hand sanitizers to strict mask protocols, COVID has made a significant impact in the world of traveling.
Borders and popular vacation spots have been closed due to lockdowns across the world, and for the past two years, travel and tourism have virtually come to a stand-still. As countries slowly reopen their borders for tourism and travel, extensive and strict protocols have been implemented to help "flatten the curve".
It is highly likely that these new normal protocols are going to stay for a very long time, and some of them might even become permanent changes to how we travel.
On the other hand, there have been changes to the average traveler's behavior as well.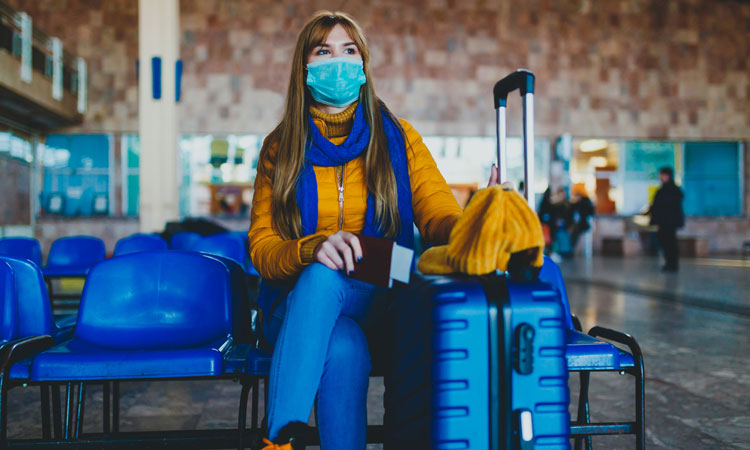 Nowadays people have been taking precautions while traveling. People have begun hiring travel agents to help make sure their trip follows health and safety guidelines. Meanwhile, there are those who are now more willing to spend on travel insurance to make sure they have a safety net for when they get sick or if their plans change due to COVID spikes.
Now the question remains: when will travel recover?
As of now, nobody knows for sure when travel will return to what it used to be. Recently, we're seeing a gradual recovery in domestic travel, and for some countries, domestic traveling is already in full swing. However, it'll be tough to say when international travel will make a comeback as it depends on factors such as vaccinations and infection rates.
Despite this, tourism is making a slow return in 2022. So for the casual traveler, what are some of the things you should expect or prepare?
Things To Consider for Future Travel Plans
Be Proactive
If you want to travel leisurely, you're going to need to be more proactive with keeping you and those around you safe. This means you need to make sure you're vaccinated and that you're up to date with your boosters.
Keep in touch with the news to see if your location or the location you're traveling to is a hot spot for COVID-19. Make sure to follow health and safety guidelines while on your trip and expect to spend some time in quarantine before you can go anywhere.
Avoid germs and keep yourself clean at all times with disinfectants, hand sanitizers, and wipes.
Lastly, maintain social distancing protocols, and don't forget to wear a mask.
Although COVID-19 cases are fewer compared to last year, you should do as much as you can to minimize your own risk of exposure. Always be aware of the risks involved when traveling to make sure you and any vulnerable people in your life aren't affected.
Hire a Travel Agent
Nowadays there's a lot of research that goes into planning a trip.
Not only do you have to find the right hotel, flight, or price range, you also need to keep track of the different vaccination and testing requirements of your destination.
It's important to stay informed on quarantine rules, masking requirements, infection rates, etc. while planning your trip. With so much to navigate through you might want help sorting everything out.
Many people agree that working with a travel agent is going to be the easiest way to handle all of the different factors involved in your trip. Travel agents can keep track of the different guidelines while finding the best hotel or flight prices for you. As an added bonus, they can also change your ticket if you need to.
Eco-Tourism and Domestic Travel
For a lot of people, international travel is completely off the table. Right now it's not entirely safe, and a lot of countries are still experiencing a high number of cases.
Fortunately, traveling domestically is primed and ready to go.
Traveling domestically can help you avoid taking long flights or public transportation, drastically minimizing your risk of exposure. You can also help provide businesses to local economies such as local hotels and restaurants that have been affected by the lack of tourists in the past couple of years. Additionally, you can cut costs and travel more sustainably.
Invest in Travel Insurance
Due to the volatile nature of the pandemic, things are going to be constantly changing, and it's not going to matter whether you've booked your flight on a Friday or a Monday.
Nobody knows when guidelines are going to change or when a spike of infections come up, and you don't want to be caught in the middle of that. Investing more into travel insurance can help provide a more flexible planning experience in case of changes or emergencies.
The worst-case scenario would be that you get sick while you're in another country or location. With COVID-19, you can't get back on a plane while you're sick, so you'll be stuck for quite some time. Having travel insurance can help cover your extended stay while you recover.
As borders begin to open and as leisure traveling eases back into operation, it's important to remember that we're not done with the pandemic, not by a long shot.
It's highly likely that things will get worse before they get better and you'll need to be prepared for that. Before you plan that trip, evaluate the benefits and risks involved with traveling.
And if you've been exposed to the virus, have tested positive for COVID-19, or if you're not up to date with vaccinations/boosters, then consider canceling your trip entirely.
Overall the most important factor in staying safe on your trip is how you keep yourself informed, how you follow guidelines, and how healthy you are.