As travelers become increasingly aware of their impact on the environment, sustainable travel has become a popular and important trend. Eco-friendly tourist destinations are gaining popularity as a way to explore new places while minimizing one's carbon footprint. These destinations offer a range of activities, from hiking and biking to wildlife watching and cultural experiences, all while supporting local communities and preserving natural resources.
Read on as we explore some of the top eco-friendly tourist destinations around the world and how they are leading the way in sustainable travel. Whether you are a seasoned traveler or just starting out, these destinations are a great way to experience the beauty of the world while making a positive impact on the environment.
ICELAND
With its breathtaking natural scenery and official designation as one of the cleanest cities in the world, Iceland is an ideal year-round destination. As a leader in renewable energy, this geothermally active country produces the largest amount of green energy per capita.
Discover sustainable travel options in Iceland with incredible eco-tours, biking in Reykjavik, hiking in Landmannalaugar with eco-friendly accommodations, and whale watching with a certified company. The Blue Lagoon, which is powered by 100% geothermal energy, is also a must-see. Enjoy an eco-conscious trip while exploring the natural beauty of Iceland.
BORNEO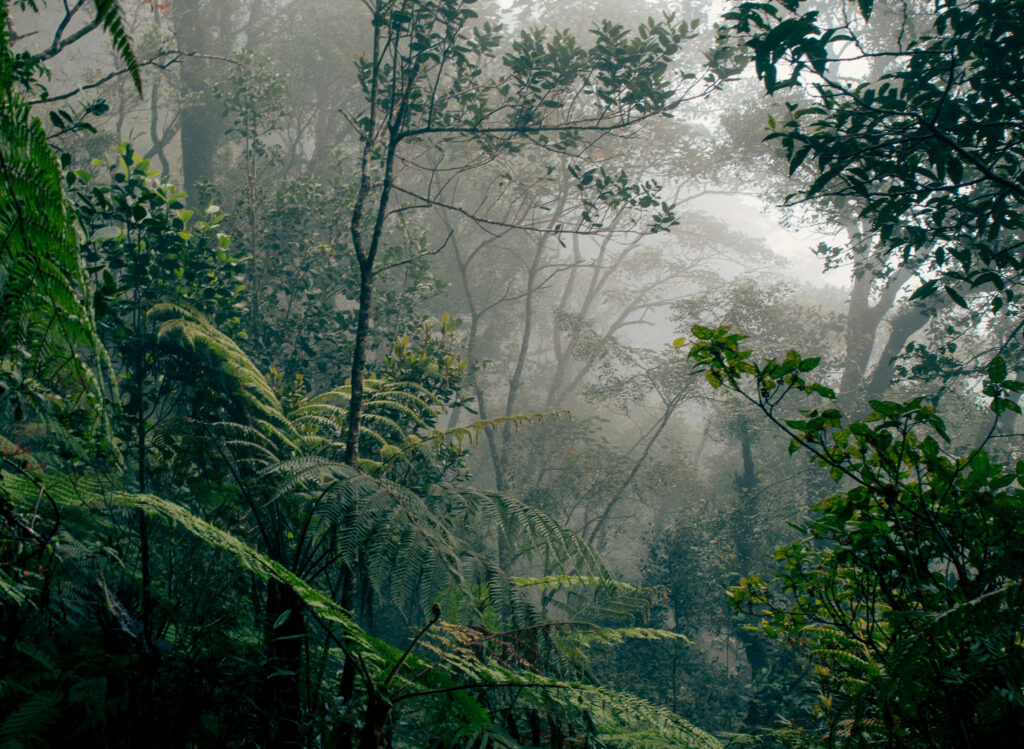 Borneo takes sustainability seriously, using eco-goods and services to support the local economy. Apart from that, leading tourism companies in the area prioritize the United Nations Sustainable Development Goals as guiding principles.
It boasts two of the most biodiverse ecosystems on Earth, offering visitors the chance to explore virgin forests and pristine reefs. Popular activities include snorkeling and SCUBA, as well as volunteer tourism opportunities. Trekking routes in the interior are also a major draw for tourists. Experience the wonder of Borneo while supporting responsible tourism practices that protect the island's natural resources.
GALAPAGOS
Nestled 600 miles off Ecuador's coast, the Galapagos Islands boast unique species found nowhere else. In 1978, it became the world's first Natural World Heritage site, with 90% of its land designated national park territory. A unique natural destination, it is a breathing museum that attracts nature enthusiasts worldwide.
The Galapagos Islands have become a tourist magnet for nature enthusiasts, adventurers, and even luxury travelers due to their rare species and extraordinary natural beauty. Consequently, the tourism industry has adopted sustainable practices to protect and preserve the fragile ecosystem of the Enchanted Islands.
FINLAND
Popular for its sustainability efforts, Finland leads the pack among its Scandinavian counterparts in forest conservation and energy preservation. With over a third of its power coming from renewable sources, the country remains committed to protecting endangered species, including the world's rarest seal, the Saimaa ringed seal.
Experience eco-friendly tourism in Finland by exploring its 40 national parks through activities such as hiking, camping, and wildlife safaris. Winter sports and water activities, including skiing, snowshoeing, kayaking, and fishing, are also popular. Stay in eco-friendly cabins and lodges that use renewable energy and have a low environmental impact. Visitors can also support local communities by patronizing independent businesses that prioritize sustainability.
COSTA RICA
Costa Rica has emerged as a pioneer in sustainable tourism, with the highest percentage of protected areas globally. Its rich biodiversity, including diverse wildlife, plants, and breathtaking landscapes such as rainforests and volcanoes, make it a prime location for eco-tourism.
Tourists can participate in a variety of eco-friendly activities, including visiting national parks, hiking, zip-lining, and surfing. Many accommodations and tour operators have also embraced sustainable practices, such as using solar panels for energy, reducing plastic waste, and supporting local communities through fair trade practices. Costa Rica is a great example of how tourism can help protect the environment and contribute to long-term growth.
AZORES ISLANDS
The Azores, an autonomous region located 1,360 km off the coast of Portugal in the Atlantic Ocean, is among the Sustainable Destinations Global Top 100 regions. The archipelago has a strong commitment to sustainable tourism, with many eco-friendly accommodations and activities available for visitors to enjoy.
The islands are home to several protected areas, including the UNESCO Biosphere Reserve of Graciosa, and visitors can explore the lush forests, volcanic craters, and stunning coastline. Whale watching and other activities are also well-regulated to protect the local ecosystem, so travelers can enjoy the Azores without harming their delicate environment.
SLOVENIA
Slovenia's lush forests cover 60% of the country, highlighting the nation's high regard for conservation. In 2016, Slovenia earned the distinction of being the world's first Certified Green destination, scoring 96 out of 100 sustainability factors like air quality, water and waste, wildlife, and green businesses.
The country offers a range of eco-friendly activities, from hiking and wildlife watching to cycling and rafting, along with sustainable accommodations like farm stays and glamping sites that prioritize locally sourced food. By choosing to visit Slovenia, eco-conscious travelers can enjoy a unique and memorable travel experience while supporting a destination committed to preserving its natural resources for future generations.
—-
There are many incredible eco-friendly tourist destinations around the world that offer unique experiences for travelers who care about sustainability and the environment. By supporting these eco-friendly tourist destinations and making responsible travel choices, we can help ensure that the beautiful places and the wildlife they house are preserved for generations to come.