Despite the relatively smaller size of the island country, there are plenty of things to do in Singapore. With beautiful gardens, city attractions, museums, theme parks, and more, it comes as no surprise why Singapore has become a top destination choice for a trip in South East Asia. The catch, however, is that most of the attractions in this city come at a hefty price—or so people think.

Singapore might have been labeled as the "Fine City" with its high cost of living, but it doesn't really have to cost you an arm and a leg to enjoy it. Contrary to popular belief, there are actually several tourist attractions in Singapore that you can experience at no cost. Here are 5 of them.

1. Movie Under the Stars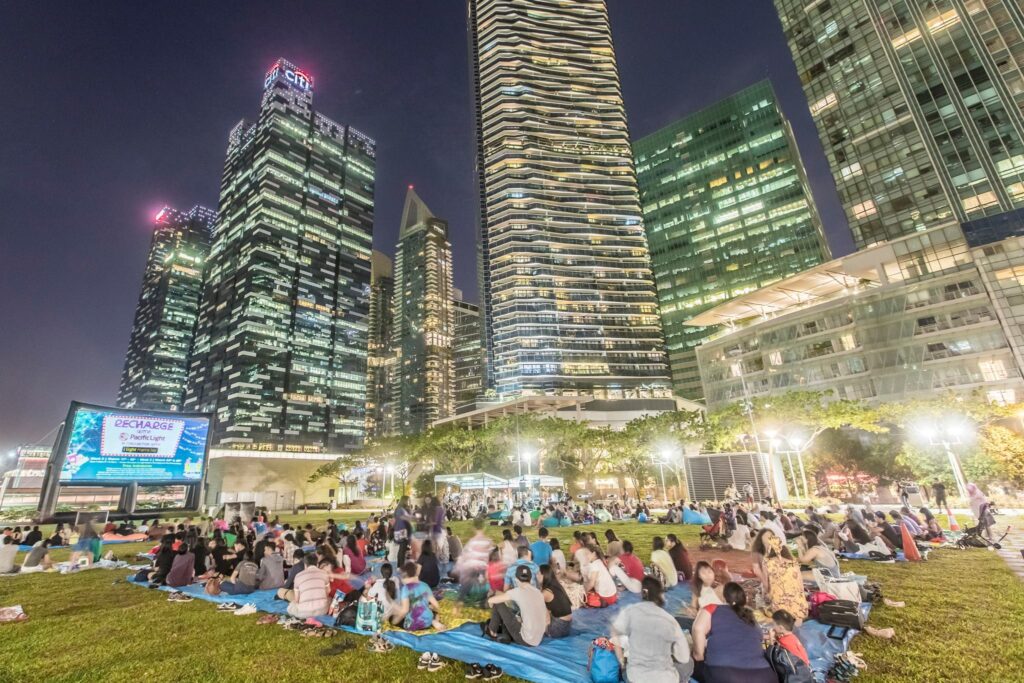 Watching a film on the big screen isn't probably one of the first things you would think of when visiting a foreign city. But in a highly urbanized destination like Singapore, one of the best things of enjoying the city vibe is by watching a nostalgic film under the blanket of stars.

Next to Shoppes at Marina Bay Sands, MovieMob's drive-in cinema offers a fortnightly screening of selected films that come at no cost. All you have to do is bring a mat, some snacks, and your friends or family, and you get a movie picnic that doesn't get your wallet sore.

2. Stroll at Gardens by the Bay
Anyone who has taken an interest in traveling to Singapore would probably know about the iconic Gardens by the Bay. A feast for the eyes and the soul, this dramatic garden requires no entrance fees, and lets you in on a magical experience through its magnificent waterfront views, and breathtaking Super trees that range from 9-16 stories in height.

If you're willing to spend a few extra bucks, you can even elevate your experience both literally and figuratively by crossing the suspended walkway between two Super Trees. At the cost of SGD 5, you get a bird's eye view of the entire garden, and the beautiful sky.

3. Join a Festival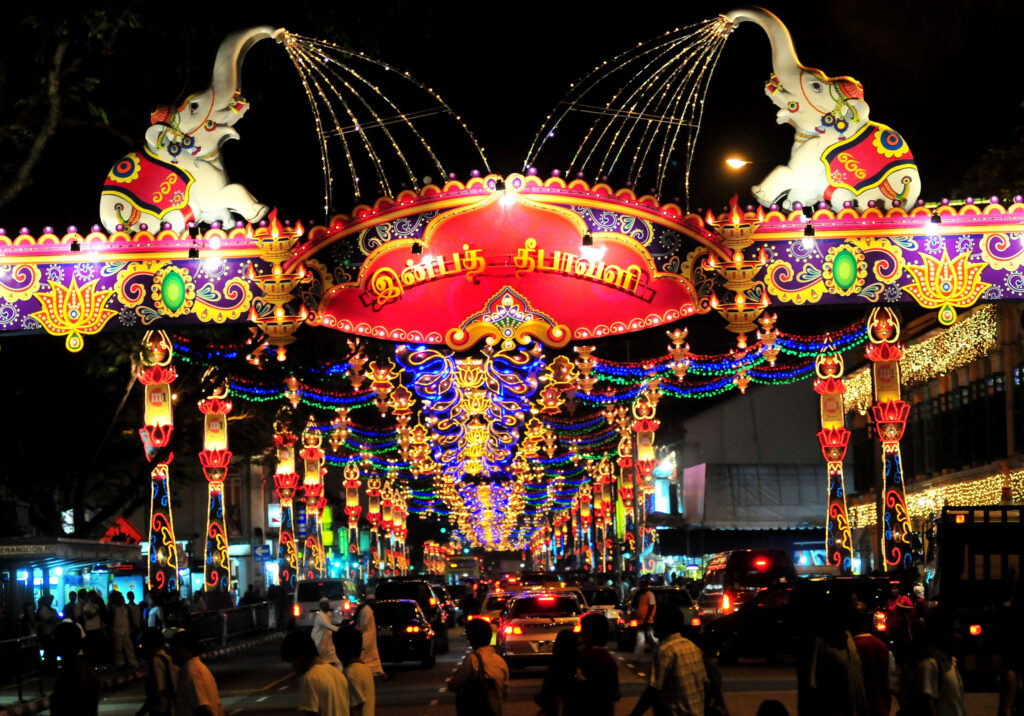 If you think this City is devoid of cultural experiences because of its highly urbanized landscape and advanced public facilities, think again. Singapore is actually home to a vibrant and exuberant crowd, which you can encounter by joining any of its year-round festivals.

Whether you're into art, culture, or music, this city sure has a festival suited for your liking. It's the best way to meet new people and experience more of the Singaporean culture. Just make sure to check out the schedule of the festivals so you can choose which one you'd like to participate in.

4. Singapore Really Really Free Market
No, that's not a typographical error. The market is actually called Really Really Free Market. And with Singapore's high cost of living, it's quite hard to believe that something would ever be free here, thus the emphasis on "really free". But apart from being free, the entire concept of this market is built upon the idea of a society giving and sharing resources.

A plethora of things may be found in this market ranging from toys, vintage items, books, and a lot more other stuff that might surprise you. You may even get a massage here without costing you a dime. So if you're interested in paying the market a visit, it's found at the Post-Museum's premises on Rowell Rd.

5. Track Down all the Merlions
You can't visit Singapore without taking a photo next to the Merlion, the country's iconic symbol which is a half-lion, half-fish hybrid that serves as Singapore's mascot. And while some people think that there's only one Merlion in the city, there are actually seven of them, and you can enjoy most parts of the city by tracking down all of them. It's a great way to see the rest of the city without shelling out some cash.

Challenge your friends and try to find all of the seven statues and snap a picture next to each of them. See who among you could complete the challenge in the fastest possible time.

These are only five of the many things you can do around the city for free. There is still a myriad of things to do in Singapore that won't cost you anything, just your time and willingness to explore. But if you don't like having to research all of the other free attractions in the city, you can surely start with these five free things to do in Singapore to kick off your itinerary.