They say there is beauty even in darkness, and in Thailand's capital city, you won't just find beauty in the dark but also fun, excitement, and a whole lot of culture. Known as "The Big Mango," Bangkok is home to several attractions that beckon tourists to visit its borders. And while most destinations offer attractions best enjoyed during the daytime, this city offers you a different take on a Southeast Asian vacation as it comes alive after dark. So if you're Thailand bound and craving some thrilling Asian experiences, Bangkok's nightlife will definitely do the trick for you.

Here's a list of fun things to do in Bangkok as soon as the sun has set.
BANGKOK TUK-TUK NIGHT TOUR
No visit to Bangkok will ever be complete if you haven't ridden a tuk-tuk. These sputtering three-wheeled motor vehicles serve as the main mode of public transportation in Thailand, and if it's seeing the urbanscape you're after, nothing beats the experience of jumping on one of these.

While snaking through Bangkok roads during the day can be slow, touring the city in a tuk-tuk during the night gives an even greater experience. Apart from the fact that the roads are quieter and less busy, it also allows you to see the beauty of the city's bright lights and vibrant night culture.

NIGHTTIME MALLING AT ASIATIQUE
Window shopping during the day is so typical, so why not kick the fun a notch by doing it at night? Another worthy item to add to your night-time itinerary is a visit to Asiatique: The Riverfront. This riverside entertainment and shopping center offers a variety of bars, shops, restaurants, street food stalls, and of course, entertainment. The venue also hosts several special events such as festivals, Muay Thai boxing, and a lot more.

The place is found just in front of the river, making it very accessible. Simply take a free water shuttle available from Saphan Taksin Skytrain station, and it will lead you to this shopping center that offers a wide outdoor space, perfect for indulging in some retail therapy in the absence of the sun's scorching heat.

NIGHT MARKET
Probably one of the most popular things to do in Bangkok is to explore its night markets. As a matter of fact, they have become tourist spots of their own accord. And among the variety of night markets present in the Big Mango, the Ratchada Rot Fai Train market is among the most popular.

Split into long avenues of a mixture of good finds, this train market combines the nostalgic bazaar feels with the lively spirit of a festival. Ratchada Rot Fai Train market offers an array of stuff that include antiques, preloved items, quaint curios, and even street food snacks and treats. Apart from this, it's also a great way of immersing yourself in the city's retail culture, giving you a glimpse of how it is to be Thai.

ROOFTOP BARS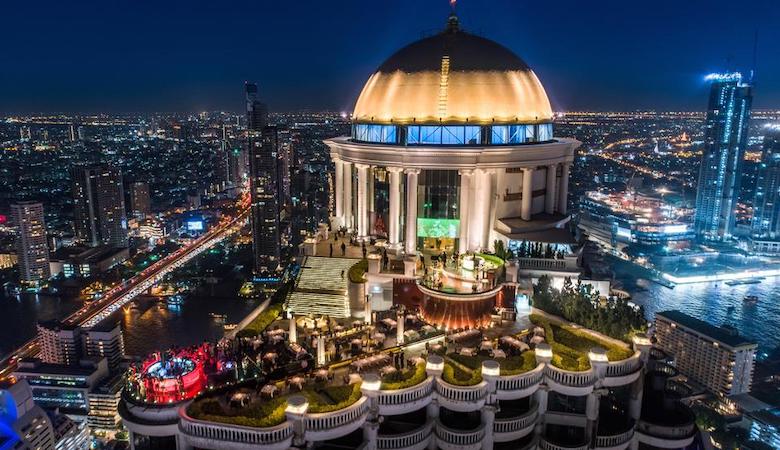 Even before they were featured in the Hollywood film "The Hangover 2", rooftop bars in Bangkok have been quite a booming scene for locals, first-time tourists, and regulars alike. They have become one of the favorite activities to do in the city, especially since there has also been an emergence of several rooftop bars that cater to different types of tourists.

Among the most famous ones are Vertigo at the Banyan Tree Hostel, the Octave Rooftop Bar of the Marriott Bangkok Hotel, and the Sky Bar at Lebua Bangkok Hotel. There are also plenty of other options you can pick, and the good thing is, most of them offer happy hour cocktails that let you indulge in your choice poison for the night.

LADYBOY CABARET SHOW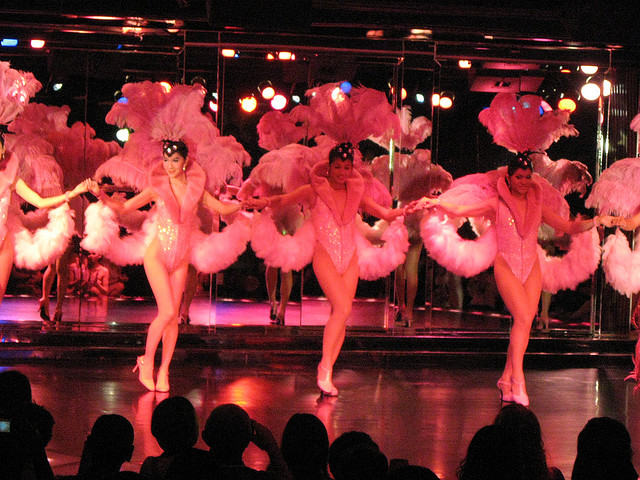 Last but definitely not the least, make sure to watch a ladyboy cabaret show. It may sound politically incorrect, but that's just really what the show is called.

We all know that Bangkok is famous for the prevalence of its beautiful transgender performers, and we're pretty sure it piques your interest, too. So why not give it a go and satiate your curiosity by watching these ladies perform? If you don't know where to find them, you may head to the Calypso Cabaret and enjoy a full 90 minutes of beauty, talent, and fashion. We promise it's the perfect way to solidify your entire experience of Bangkok's nightlife.