Thinking of gifts for the people in your life can be challenging. But, if you are looking for a gift for an avid traveler, look no further. We've gathered a list of the best travel gift ideas that will make their journey more comfortable and enjoyable. From travel pillows to portable chargers, there is something for everyone on this list.

So, whether you are looking for a gift for the frequent flier or the jet-setter, we got you covered. Check out our list of the best gifts for travelers below.
1. Travel pillow
There's nothing quite like being well-rested on a long flight. And while you can't control everything (like the person kicking the back of your seat), you can control your level of comfort. Travel pillows are a great way to make sure you arrive at your destination feeling refreshed and ready to go.

Travel pillows can also double as an extra pillow at your hotel or vacation rental, making them multipurpose. And who doesn't love a well-made, comfy travel pillow? They're practically essential, especially on long-haul flights.
2. Paper soap
This little invention is so handy and useful, and it's just so darn cute. It's also a travel gift item that won't break the bank.

Paper soap is perfect for travel, as you can just toss a small pack in your bag and have soap with you wherever you go. It's also great for camping because it saves you from carrying a heavy bottle of liquid soap with you. And paper soap is just so convenient, lightweight, and takes very little space in your luggage.

If you haven't tried paper soap yet, what are you waiting for? Pick up a pack today and see for yourself just how awesome this stuff is.
3. Water bottle
A water bottle is an essential travel gear item. It can keep you hydrated on long trips, and they're a great way to reduce waste. Water bottles are the perfect travel gift item.

There are many different water bottles available on the market, and you can find the perfect one for any traveler. You can choose a water bottle that is lightweight, collapsible, and easy to carry or one that is more durable and has a built-in filter. You can also choose a water bottle that is stylish and unique or one that is simply a water bottle.

Whatever you choose, make sure it is easy to use and fits in your luggage.
4. Packing cubes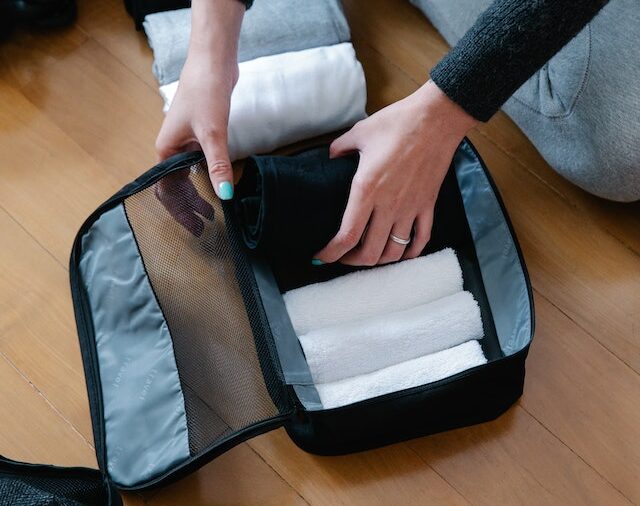 Whether you're a seasoned traveler or just getting started, packing cubes are a game-changer. These little cubes help you organize your clothes and other items so you can easily find everything you need when you're on the go. Plus, they help you maximize space in your luggage so you can pack more on each trip.

If you're not using packing cubes, you're missing out! These cubes will change the way you travel and make packing a breeze. Trust us, once you try packing cubes, you'll never go back to packing any other way.
5. International power adapter It's always a good idea to invest in a quality power adapter when traveling internationally. But there are a few things to keep in mind when choosing a travel adapter. You'll want to make sure that the adapter can be used in the country or countries you'll be visiting. There are power adapter "cubes" that have plugs compatible with multiple international outlets.

You'll also want to choose an adapter that has multiple ports, so you can charge several devices at once. And finally, you'll want to make sure the adapter is lightweight and easy to pack, so you can take it with you on the go.
6. Portable chargers/power bank
We all know the feeling of a mobile phone dying on us while we're in the middle of a fun day of sightseeing. You scramble to find an outlet to plug into, but there's none to be found. That's where portable chargers, or power banks, come in. These handy little gadgets can give your mobile devices the boost it needs to make it through the day.

And with so many different types and styles of portable chargers on the market, there's sure to be one that's perfect for you. So whether you're looking for a chic and stylish charger to take with you on the go, or a durable and rugged one for your outdoor adventures, there's definitely a portable charger out there that will fit your needs.
7. Sleep sack/sleeping bag liner
Traveling can be a lot of fun, but it may not always be easy. You might have to stay in a strange place with people you don't know, and the bedding situation is always a challenge. And in today's environment, one can never be safe enough from unseen enemies: germs and bacteria.

A silk sleep sack or sleeping bag liner is the perfect travel accessory that creates a barrier between you and that questionable hotel or hostel bed or couch. They also pack small and are very lightweight. The right material – silk, cotton, or polyester – can make your snoozefest that much more safe and more comfortable, just like at home.
8. Tote bag or backpack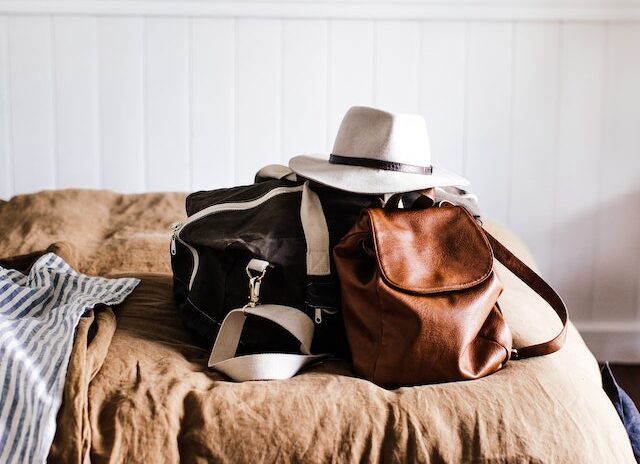 If you're looking for a travel gift that is both stylish and functional, a tote bag or backpack is a great option. Both types of bags are perfect for carrying your essentials, as well as your passport, tickets, and other important documents. They are also great for holding your clothes and other items, making them perfect for traveling.

Tote bags are foldable, so you can easily take them along with you on your next trip. Your recipient will also appreciate a stylish and functional travel gift like a tote bag or backpack.
9. Slip-on shoes or sneakers
If you're planning on taking your travels up a notch this year, consider buying some slip-on shoes or sneakers. Not only are they stylish and comfortable, but they're also great travel gift items. They make a great addition to any travel outfit because they can be used for a variety of activities, from hiking to sightseeing. They're also easy to wear and take off, saving you time at security checks at airports.

And because they're so versatile, they can be used in any destination – whether you're visiting a national park or a bustling city. So if you're looking for a unique travel gift item, slip-on shoes are a great option.
10. Silicone travel bottles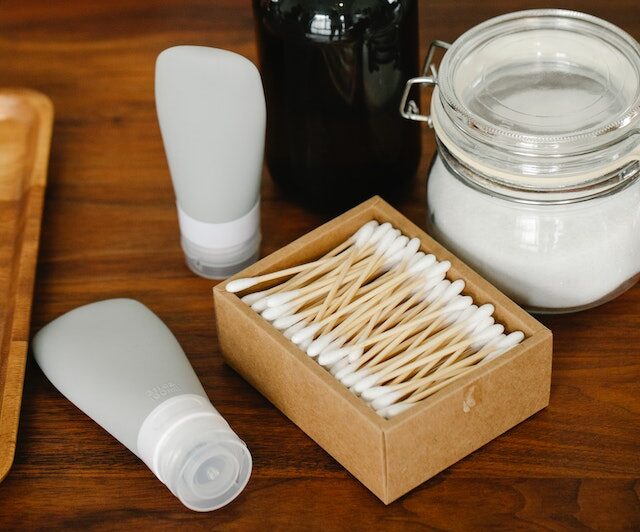 Every traveler worth their salt carries their own toiletry essentials or skincare product. While you can certainly bring a big bottle of shampoo or face toner, it'd be more convenient to just carry what you need in small, airport-approved containers. You'll save space in your luggage and you don't have to worry about security check-ins if you pack them in your carry-on bag.

We recommend the easy-squeeze, wide-mouth silicone travel bottles that come in 3 oz sizes. Choose a leak-proof and durable brand so you or your giftee can get more use out of it.
11. Action cameras
If your budget can accommodate it, action cameras are a great travel gift idea. These devices are compact and easily stowed away in your bag. They are perfect for capturing amazing videos and photos while on the go and you never have to worry about dropping them or getting them wet. So you can take them from the beach to the city to the mountains.

So whether you're looking for a new camera to take on your next trip or a gift for someone who loves to travel, consider investing in an action camera. You won't regret it!

Whether you're looking for something thoughtful or just want to spoil someone who needs it most, there are plenty of travel gift ideas that aren't too expensive, so go ahead and shop for your loved ones whatever the season and occasion.