It is no secret that the world is madly in love with the best beaches in the Philippines. But the fun never stops on the gorgeous shores of Cebu, Palawan, and Bohol. There are more ways than one to revel in the waters that surround the 7,000+ Philippine islands, from riding the tallest waves to jumping off from a 35-feet cliff and to getting up close with amazing marine creatures.

Read on and discover 9 thrilling ways to get wet and wild in the "Pearl of the Orient Sea."

1. Swim with the sea turtles at Apo Island.

Remember the viral picture of a photobombing turtle? That photo was captured on Apo Island, a small volcanic island at the southeastern tip of Negros Oriental. To reach this marine sanctuary, you have to ride a boat from the town of Zamboangita. Then put on your snorkeling or free-diving gears and swim with the sea turtles as they roam around the corals. Don't forget to bring your underwater camera, because you will want to see this kind of beauty again even long after getting out of the water.

2. Trek to the Pinatubo Crater Lake.

Not everyone can say, "I've been on the crater of one of the world's deadliest volcanoes." Well, now you can. All you have to do is find the best deal for a Mount Pinatubo trip online, buy yourself a pair of reliable shoes, and prepare to be in awe of the calm waters in the middle of the volcano.

3. Ride the waves on Pacifico Beach.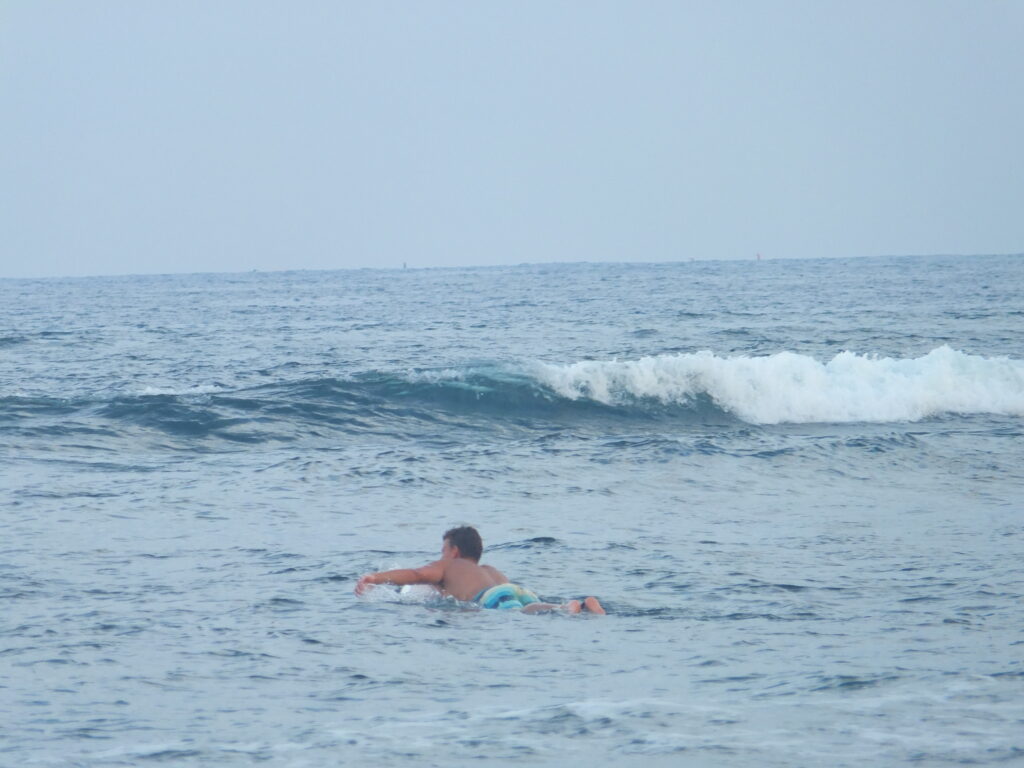 Nestled in the north of Siargao Island, Pacifico boasts of perfectly curled waves that kiss the white-sand beach in the months between May and November. Several different waves break along the beach here, and they can range from beginner to advanced depending on where you surf. When the swell is small the waves are beginner-friendly, but as soon as the waves start to build, it becomes a place for more advanced surfers only.

4. Watch a pod of dolphins in Bais.

Head to the quiet city of Bais in Negros Oriental (about 45 kilometers north of Dumaguete) for an exciting experience with a dozen or more dolphins. A touring boat can accommodate up to ten passengers. Each features comfortable seats and a roof, and equipped with life vests. Skilled spotters who are very familiar with the area will serve as your guides. The best time to see the dolphins is in the morning hours just after sunrise.

5. Dine and cruise on Loboc River.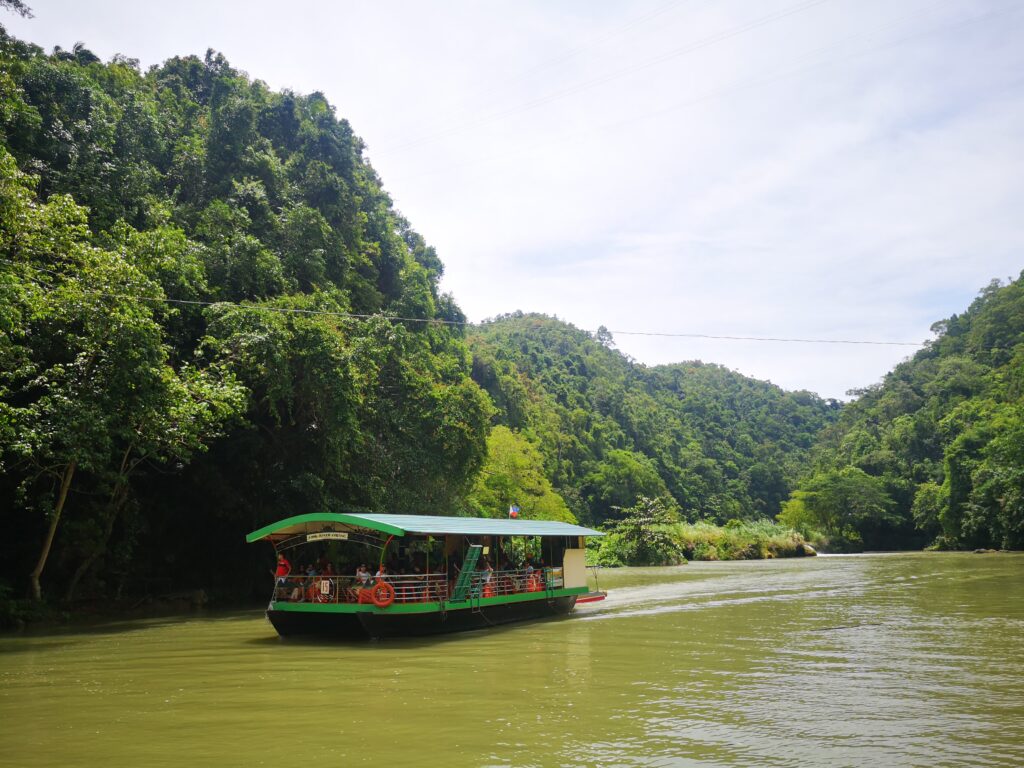 Almost every list of tips for visiting the Philippines includes a visit to the world-famous Chocolate Hills in Bohol. You definitely have to do that. And after a wearing countryside tour, you can just sit and relax on one of the well-loved cruise rafts running along the Loboc River. Feast your eyes on the beauty of this tranquil river as you gorge on yummy Philippine delicacies served to you with a smile.

6. Snorkel in Siete Pecados.

For more aqua-ventures and unforgettable underwater encounters, go to Siete Pecados in Coron, Palawan. This small island off the coast of Coron is a marine sanctuary, which is home to beautiful corals in shallow and deep waters.This small island off the coast of Coron is a marine sanctuary that is home to beautiful corals in shallow and deep waters. Here's what Baron The Explorer, a Filipino blogger, has to say about his experience: "What I saw underwater is beyond words to express, an inviting world of marine life and I was speechless and motionless."

7. Beach hop on Boracay Island.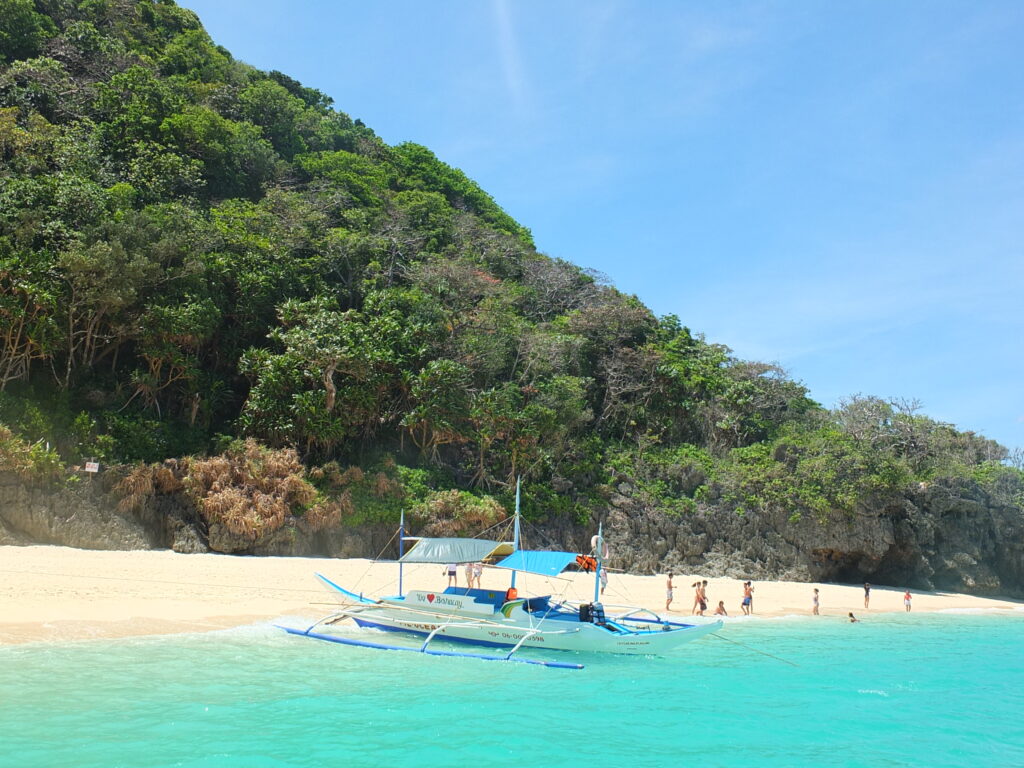 Ditch the world-famous White Beach of Boracay (okay, for a day) and go around the island. Escape the large and loud crowds by taking a short 15-minute walk to Diniwid Beach, which presents just beautiful clear waters and fine white sands for your unrestricted viewing pleasure. Then head to Puka Beach, which has comparably clearer waters than White Beach because it is not visited as often. The beach stretches out for 800 m where a lot of puka shells can be found on the sand. If you want to catch some waves on a different side of Boracay, visit the shores of Bulabog Beach. It's referred to as the home of windsurfing and kiteboarding. If coves and caves are your thing, then you should head straight to Ilig-Iligan Beach. This part of Boracay is mainly visited for its impressive jungle where fruit bats can be seen hanging from trees.

8. Dare the devil in Salagdoong Beach.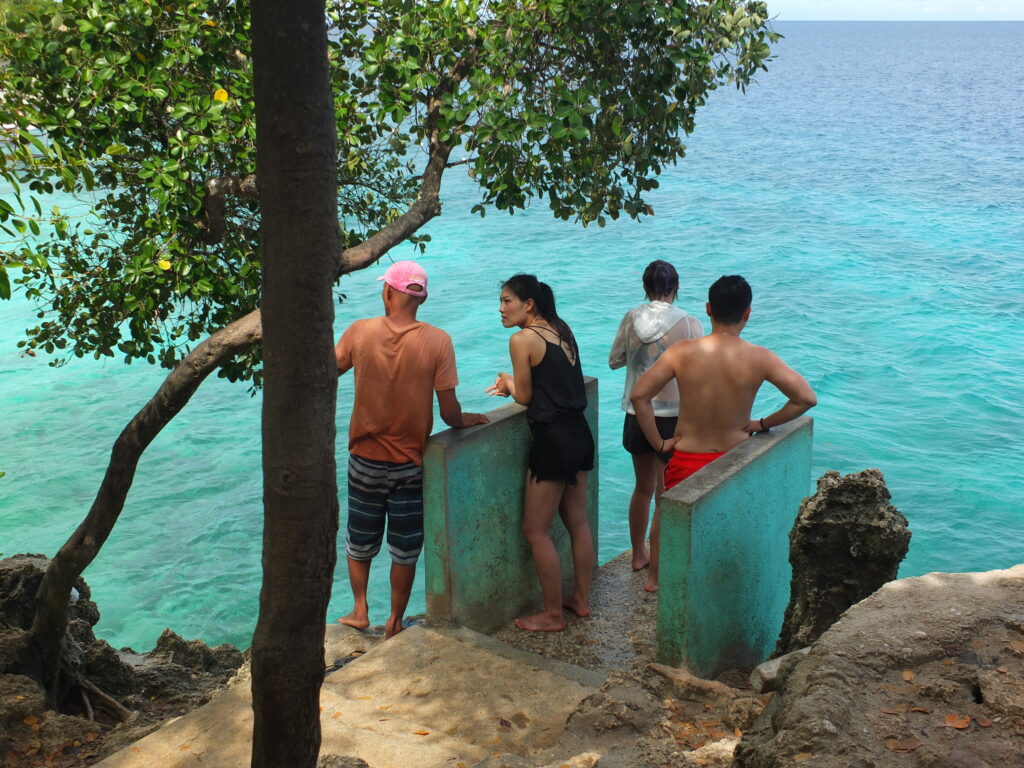 Those who love an extreme water adventure should not miss cliff jumping on Salagdoong Beach in the island province of Siquijor. There are two platforms to choose from: one set at 20 feet high and the other at 35 feet. However, if this kind of adrenaline rush is not your thing, you can simply bask in the beauty of the beach. The turquoise waters and the sand are just as equally inviting.
9. Spend a quiet time in Bomod-ok Falls.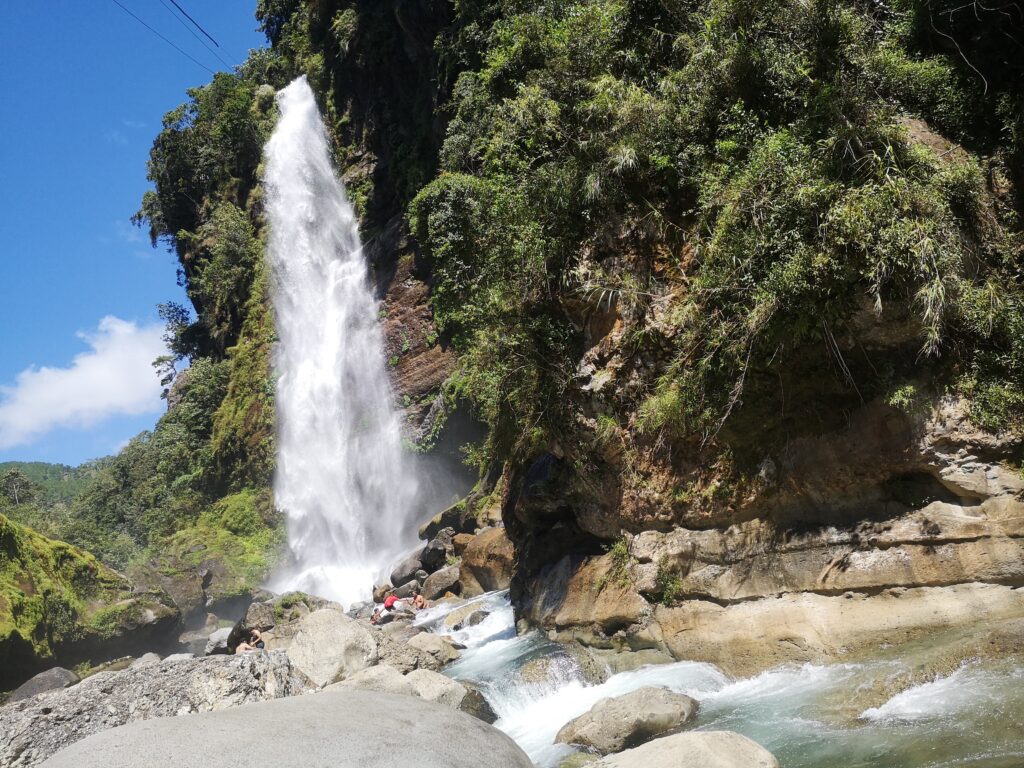 It is an other-worldly experience to meditate while your body is dipped in the cold waters of Bomod-ok. Known as the tallest waterfall in Sagada, this wonder of nature will surely clear your headspace and refresh your spirit. Although visiting the falls is quite a journey, the 1.5-hour trek down won't surely matter because you'll be getting the best views of the rice terraces along the way.

Do you know other unique ways to enjoy the Philippine waters? Share your travel stories about the best beaches in the Philippines in the comment section below.