Gone are the days when we could just pack our bags—or luggage—and get on a plane, train, ship, or bus. The advent of Covid required us to travel with new essentials, plan way ahead, and be more selective about where we go and what we bring on our trips. It also changed how we interact with people.

However, the need to travel and explore is hard to quell. With many countries opening their borders to foreign travelers, it's the go signal all wanderlusts are waiting for. But as excited as we are about getting out again, taking precautions when traveling is still a must.

There are new rules to remember, and there are Covid travel essentials that we need to keep safe. Do you have one of these?

1. Face Masks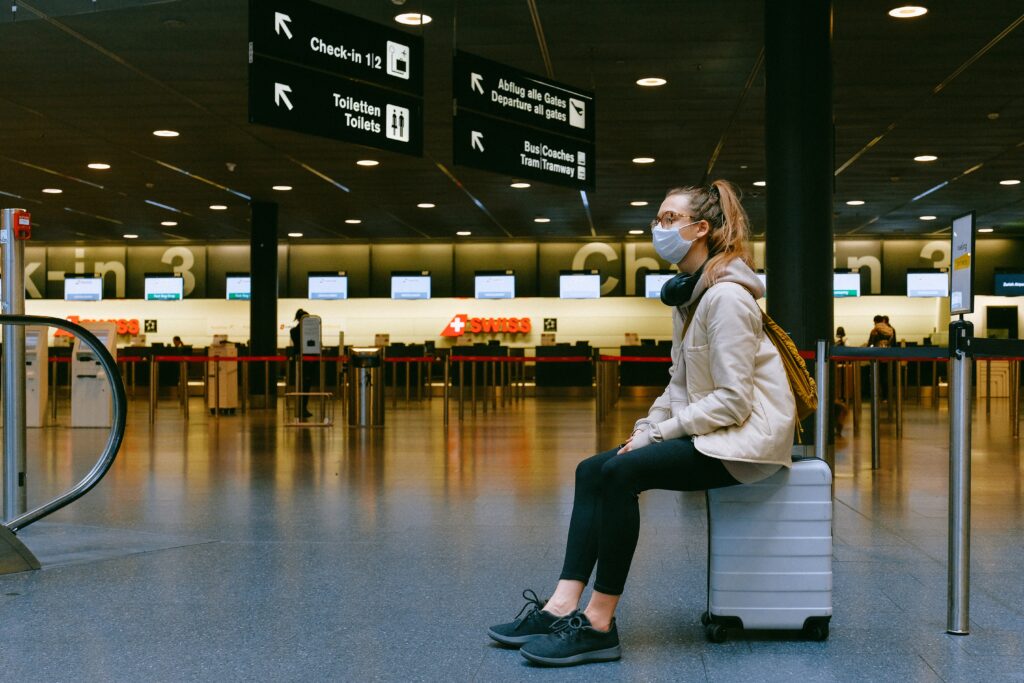 Vaccinated or not, face masks are the most basic defense we have against infection. These days, some of the best and most recommended face masks should have at least four layers of protection, such as a KF94 or N95 mask. Make sure that it fits snuggly and doesn't have gaps at the sides.

2. Mask Chains
Function meets fashion in this pandemic-born accessory. Mask chains make taking off your masks hassle-free and convenient. Instead of leaving your face mask hanging off one ear or finding a safe place to put it down each time you need to take it off, the chain keeps your mask conveniently and safely in front of you. Best of all, it doesn't come in contact with another surface.

3. Mask Carry Case
If you're traveling for more than a day, you'd need to keep extra face masks on your person. This way, you don't have them just anywhere in your bag and are exposed to objects or elements every time you open your bag.

4. Hand Sanitizer or Alcohol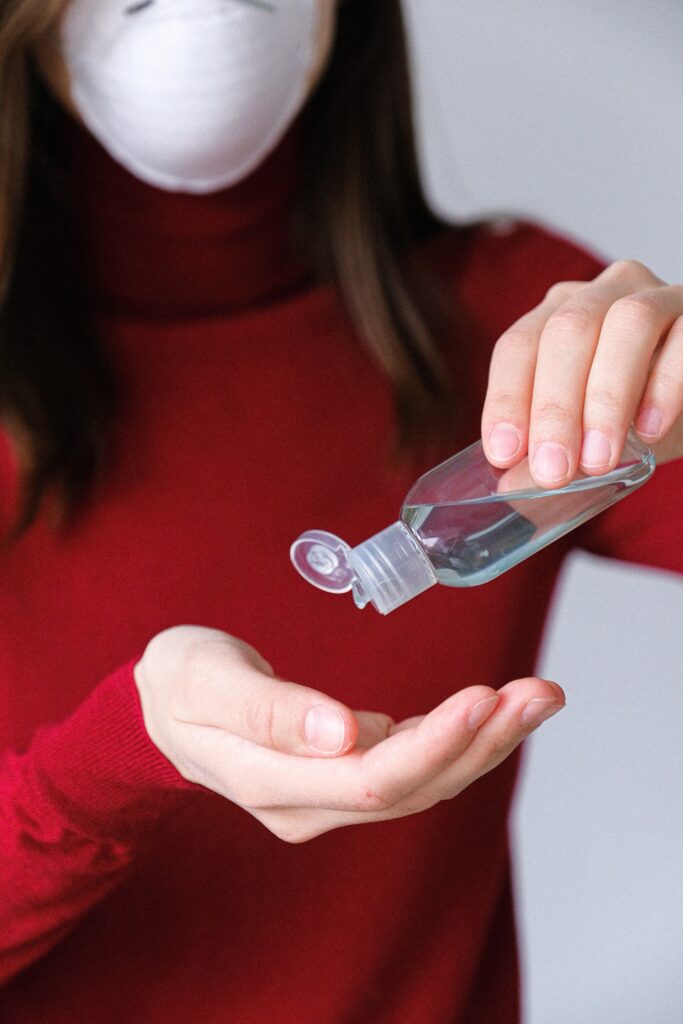 Traveling exposes you to invisible viruses, bacteria, and fungi that can cause illnesses. Everything we touch can be a source of these germs, which is why we must clean our hands before touching our faces or eyes and before and after eating. When washing hands with soap and water is not possible, the next best thing is a hand sanitizer or alcohol. Travel safety tip: make sure it is at least 70% alcohol as recommended by the CDC.

5. Disinfectant Wipes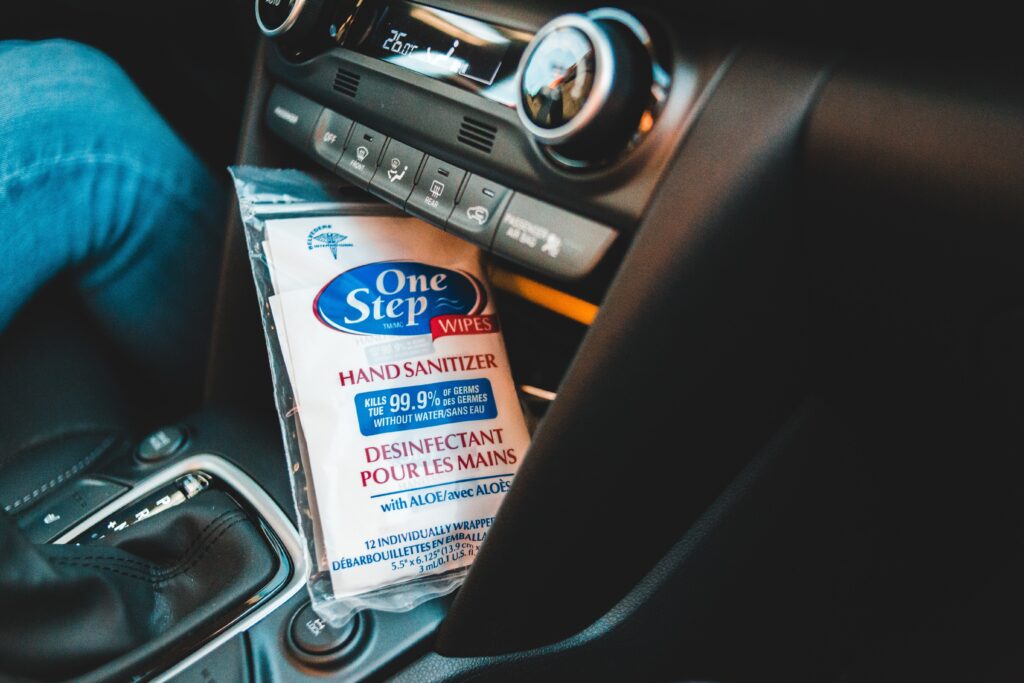 Another way to keep things sanitized and safe is to always bring a pack of disinfectant wipes. High-touch surfaces, such as armrests, tray tables on planes, carts, and even your phone, can harbor and transmit germs, so it's best to wipe those surfaces with disinfectant wipes.
6. Brass Key
This helpful little tool allows touch-free contact with high-touch surfaces like elevator buttons and door handles. Adding more functionality to this simple little gadget, a brass key can be used as a bottle opener and a key chain. It's also small enough to fit in your wallet or pocket.

7. Hand Sanitizer/ Alcohol Holder
More for your convenience, a sanitizer or alcohol holder makes it easy for you to disinfect hands and other surfaces at any time. You don't have to scrounge around in your bag or pockets to find your small bottle of sanitizer.

8. Compact Water Bottle
It's good to have a handy water bottle with you when you travel as it saves you from buying water just from any shop, or drinking from a restaurant drinking glass. A compact or foldable water bottle takes little space in your bag and is easy to reach for whenever you need a sip.

Even with these Covid travel essentials with you, among the best defenses are still getting vaccinated, keeping a safe distance from other people, avoiding crowds, masking when indoors, and refraining from touching your face.