Nestled in the eastern Himalayas, Bhutan is a hidden gem that has recently emerged as one of the top travel destinations in Asia and the world. Dubbed as the happiest nation on Earth, Bhutan is a land of natural beauty, cultural richness, and sustainable tourism.
A Brief History of Bhutan
Bhutan's history dates back to 4,000 years ago, with archaeological evidence indicating settlements in the country from as early as 2,000-1,500 BC. The country was known by various names before being called Bhutan by the outside world, a Sanskrit word that translates to "High Land."
For centuries, Bhutan was divided and ruled by warlords until Zhabdrung Ngawang Namgyal from Tibet unified the country in 1616 AD, establishing a dual system of governance consisting of the Spiritual and Religious tradition (Choe Sid). Power was finally consolidated in 1907 when Gongsar Ugyen Wangchuck was crowned as the first hereditary monarch, ruling the country until the Fourth King stepped down and introduced democracy in 2008.
Bhutan's integration of Buddhism into its culture has played a significant role in the country's history and identity. Today, Bhutan continues to prioritize sustainable tourism and is famously known as the "Happiest Place on Earth," making it an attractive destination for travelers seeking a unique experience.
The Key to Happiness
Bhutan's claim to fame as the happiest nation in the world is not just a marketing gimmick – it is a reality. The country's unique philosophy of Gross National Happiness (GNH) places the well-being and happiness of its citizens above economic growth. GNH is based on four pillars – sustainable development, preservation of culture, good governance, and environmental conservation.
Bhutan measures its progress not just in terms of economic growth, but also in terms of the happiness and well-being of its people. In terms of tourism, the nation also secures not just the welfare of its people, but also makes sure that all elements involved (countrymen, environment, and tourists) are considered. So what exactly can the rest of the world learn from Bhutan as a mecca of sustainable tourism? Here are a few:
Environmental Commitment
Bhutan's Gross National Happiness philosophy recognizes that nature plays a vital role in its citizens' wellbeing. Environmental conservation is one of the four pillars of this philosophy, reflecting the country's commitment to protecting its environment.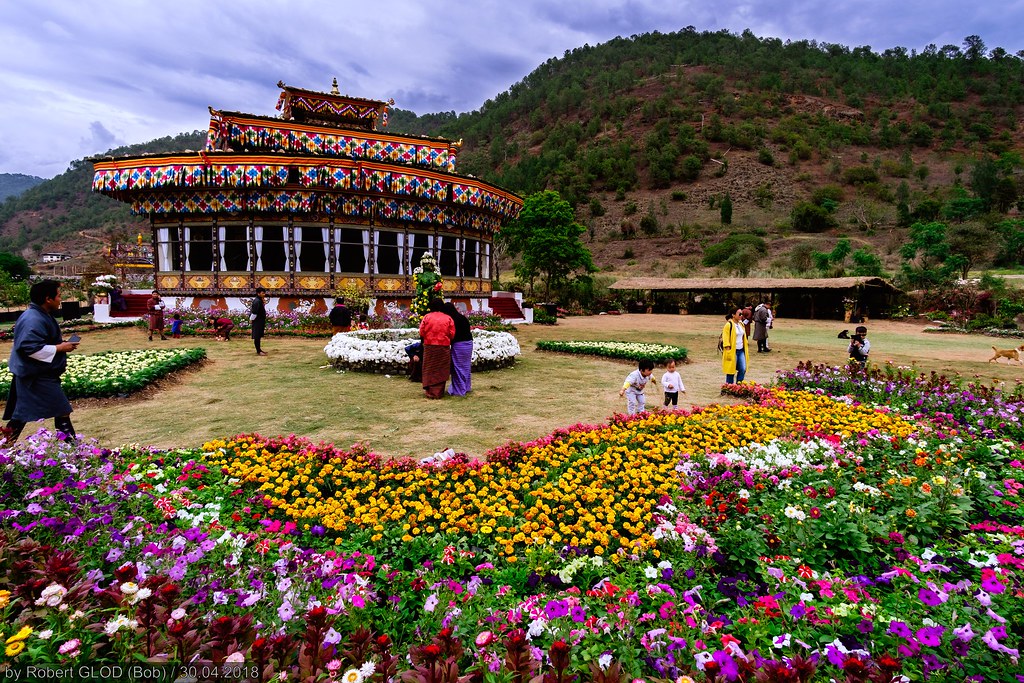 Their constitution mandates that 60 percent of the country's land must be forested at all times. According to WWF, Bhutan has consistently achieved this, with forest coverage currently at around 70 percent. The country has the largest percentage of protected land of any Asian nation, with over 50 percent of its land protected.
Bhutan has created a vast network of protected areas, covering 5 million acres of high-altitude mountain peaks and alpine forest valleys. These areas are home to native wildlife, including endangered species such as royal Bengal tigers, snow leopards, and elephants, which are thriving within the protected boundaries.
People-centered tourism
The country's philosophy differs from the common global economic principles. Instead of prioritizing material growth, Bhutan values the happiness and prosperity of its people as the key factors for national development. This philosophy also extends to tourism, which is designed to benefit the local population.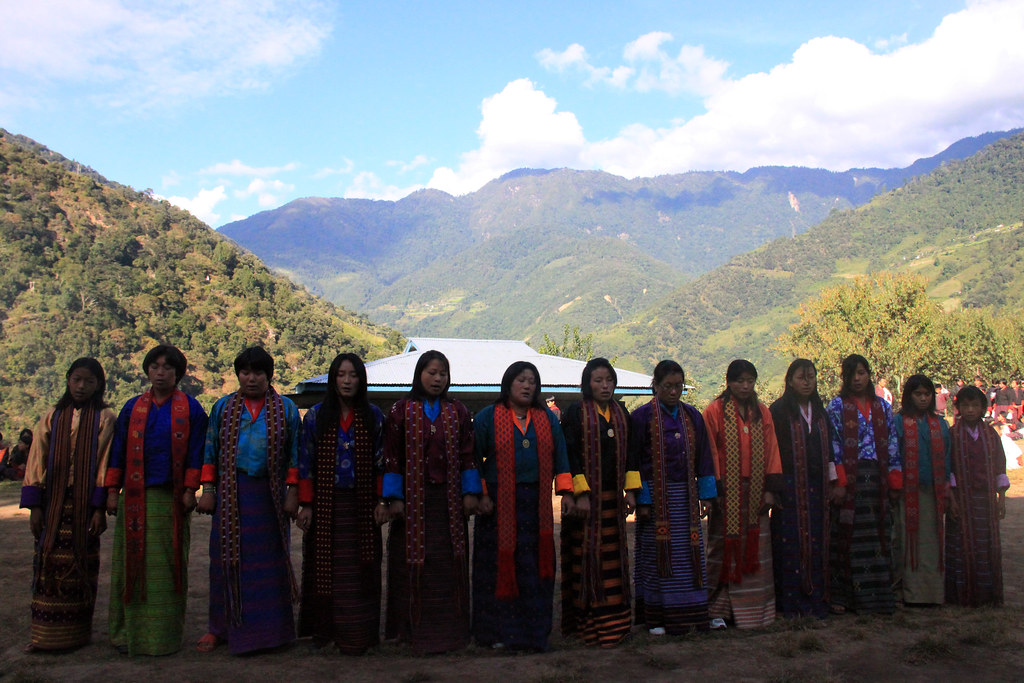 The upcoming Trans Bhutan Trail, for example, is a perfect manifestation of a community-based tourism initiative. This historical pilgrimage trail has been renovated not only for tourists but also to reconnect remote rural communities. The new long-distance trekking route intends to promote cultural exchange and empower remote communities economically.
The non-profit sustainable tourism organization responsible for the trail is also collaborating with local schools, scout groups, and Bhutan's National Youth Service to offer educational opportunities in various areas such as flora and fauna, low-impact trekking, first aid, and cultural history for the communities along the path.
Minimizing Tourism Leakage
When it comes to tourist count, Bhutan has always maintained a low number compared to other top travel destinations in Asia. The country has never had more than 315,000 visitors in a year, a deliberate move to ensure that they are not overwhelmed. Bhutan's daily visitor fee is high to help maintain its exclusivity and prevent overcrowding.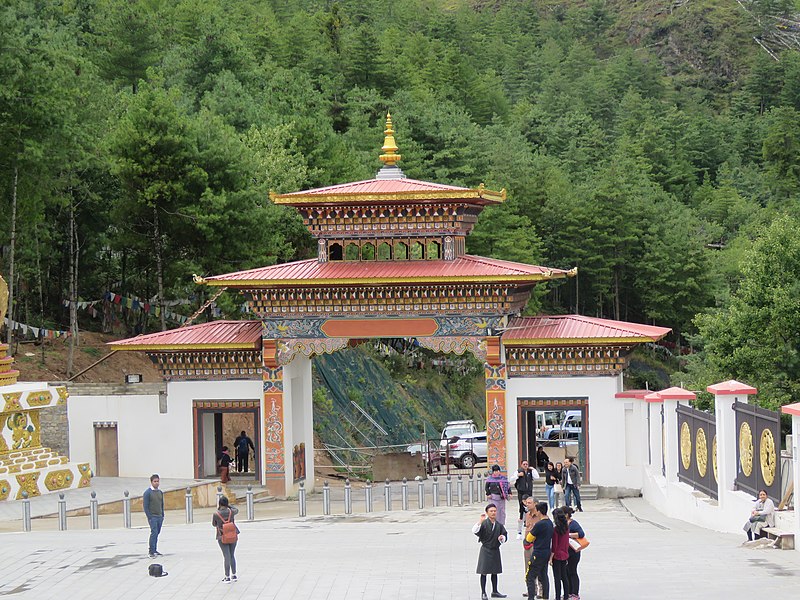 The daily tariff of $290 per day per individual in high season (March to May and September to November) and $250 a day per person for groups of three or more includes a variety of services like accommodation, meals, transportation, and entrance fees. It also includes a sustainable development fee of $65, which is used for providing free education and healthcare, building infrastructure, and creating employment opportunities for the locals.
By controlling tourism dollars, Bhutan is able to minimize tourism leakage and ensure that money stays in the country and is utilized for the benefit of the local communities.
Prioritizing Cultural Exchange
Tourism development in this country has been built around cultural immersion, with a focus on preserving the country's traditions and unique way of life. Rather than catering to foreign tastes, the Bhutanese view tourism as a way to share their culture with the world.
Bhutan is particularly proud of its Buddhist heritage and diverse tribal communities. Tourists are encouraged to wear traditional Bhutanese attire, such as the gho and kira, to fully engage with local customs. The country also boasts some quirks that make it stand out from other destinations. For instance, visitors can participate in archery, one of the favorite national pastimes. The country is also known for its phallic art, which is steeped in history and embraced by modern-day Bhutan.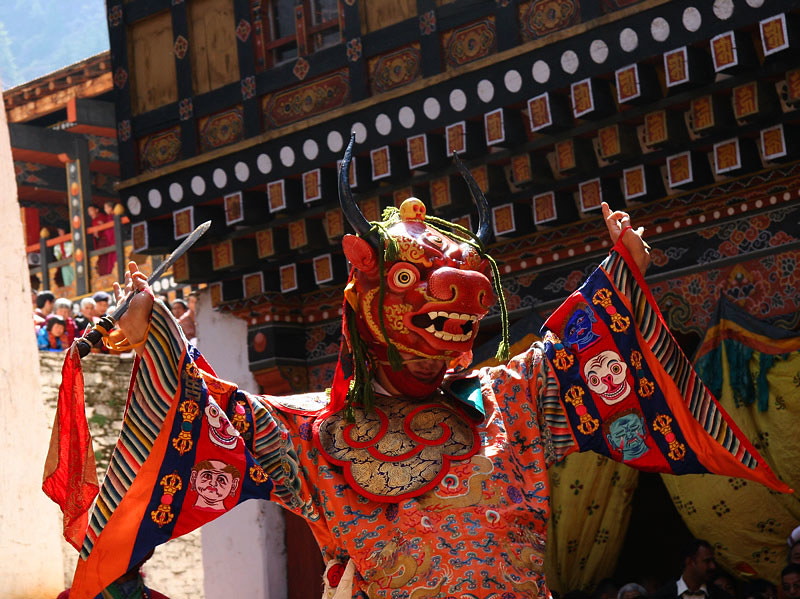 Appropriately named "The Happiest Place on Earth," Bhutan is a truly unique travel destination that offers visitors an opportunity to experience the beauty of nature, the richness of culture, and the philosophy of happiness. Its commitment to sustainable tourism and the well-being of its citizens make it a shining example of how tourism can be a force for good. So, what are you waiting for? Come and discover Bhutan for yourself!