Halloween is upon us, and there's no better way to embrace it than by going on a scary adventure to some of the world's most haunted (but also fun) destinations. From ancient castles to eerie tunnels, Kalesa Traveler lists 13 places that are guaranteed to give you a hair-raising experience that can make your Halloween unforgettable.
1. Dublin and Derry, Ireland
Explore the birthplace of Halloween, where ancient Celts celebrated Samhain, a pagan religious festival to welcome harvest season and the "dark half of the year". Join the Londonderry Banks of the Foyle
Halloween Carnival for a spooktacular celebration, featuring parades, bonfires, and ghoulish costumes.
Poveglia Closeup of Hospital", by Chris 73, licensed under CC BY-SA 3.0
2. Poveglia Island, Italy
Known as one of the most haunted islands in the world, Poveglia Island in Italy was once a quarantine station for the bubonic plague. It is now abandoned, creepy, and there are many eerie stories of restless spirits that make it a must-visit for thrill-seekers. If you want more background, the TV show Ghost Adventures did an episode on this.
3. Edinburgh, Scotland
Scotland's haunted history comes to life during Halloween. Make your visit worthwhile by joining ghost tours in Edinburgh. If that's not your scene, celebrate, instead, the Samhuinn Fire Festival, a mix of ancient Celtic traditions and modern entertainment.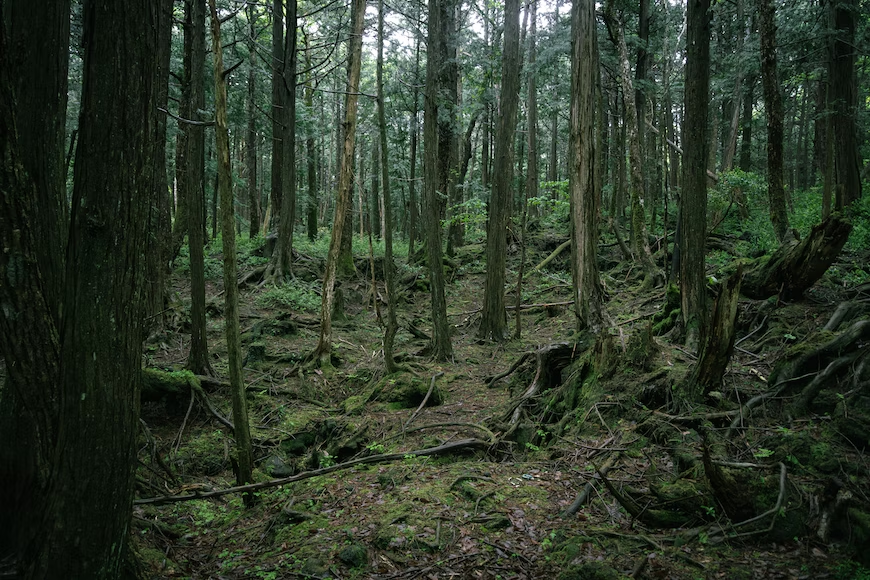 4. Aokigahara Forest, Japan
Also known as the Suicide Forest, Aokigahara in Japan is surrounded by many myths and legends that's enough to send you hiding under the blanket. This dense forest at the base of Mount Fuji is infamous for its supernatural activities, making it a chilling destination for the brave-hearted. Boo!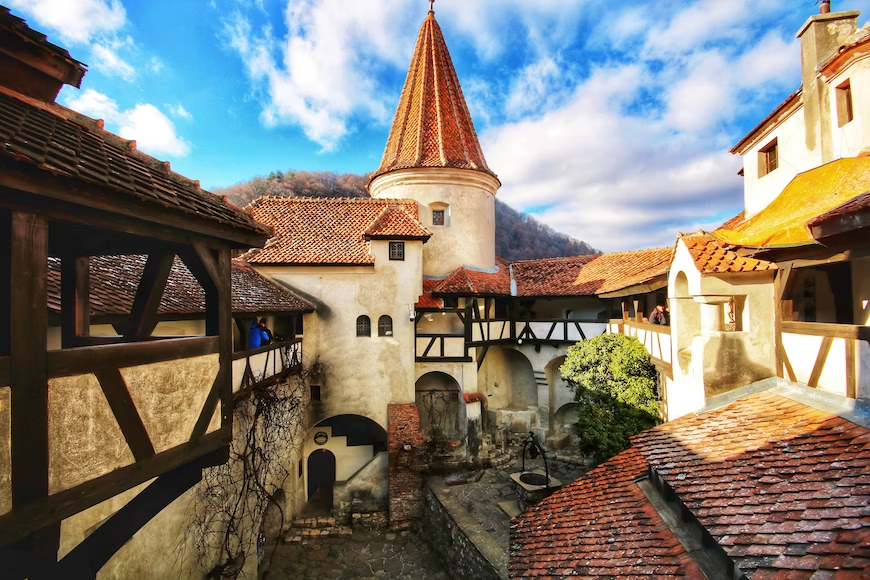 5. Transylvania, Romania
Who hasn't heard of Count Dracula? Step into his realm in Bran Castle, the iconic home of Vlad the Impaler, the original Dracula. Attend the legendary Halloween bash at the castle, surrounded by fairytale landscapes. It's a Halloween dream come true.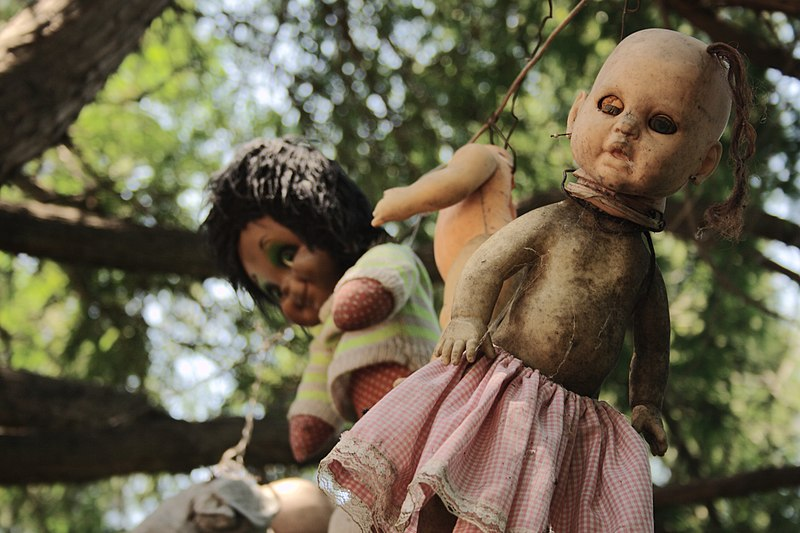 Xochimilco Dolls' Island", by Esparta Palms, licensed under CC BY 2.0
6. The Island of the Dolls, Mexico
Located in the Xochimilco canals near Mexico City, the Island of the Dolls is adorned with old, decaying dolls—all of which seem to be looking and following you with their gazes. The island is said to be haunted by the spirit of a little girl. It's a surreal and creepy experience for those seeking an unusual Halloween adventure. Again, for more background, Ghost Adventures did an episode on this.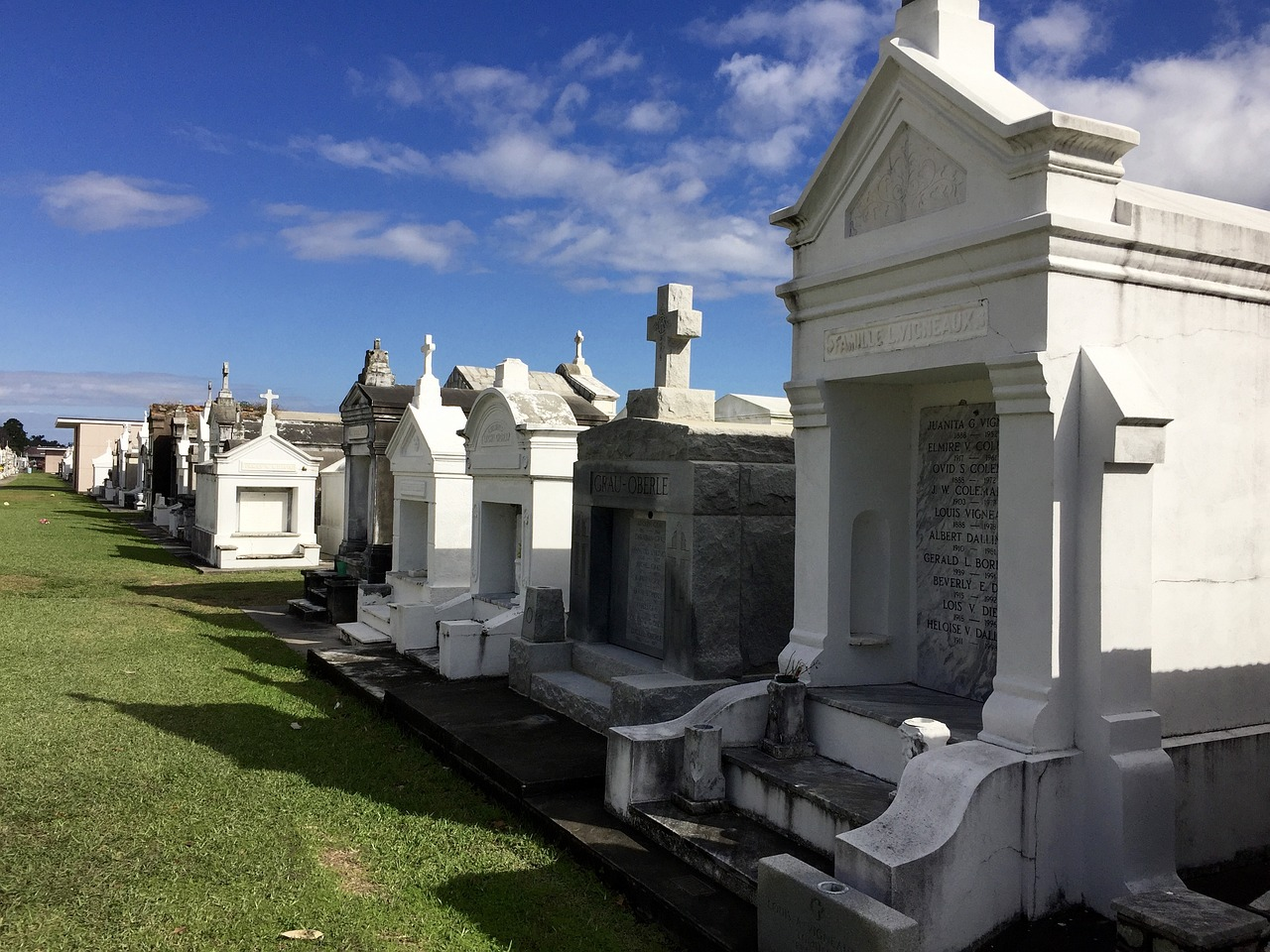 7. New Orleans, USA
Embrace the eerie ambiance of New Orleans, said to be the most haunted city in the USA. Explore haunted hotels such as the Lafitte Guest House, learn about voodoo history, and visit spine-chilling cemeteries. If you're brave enough, join ghost tours in the French Quarter for a truly hair-raising experience.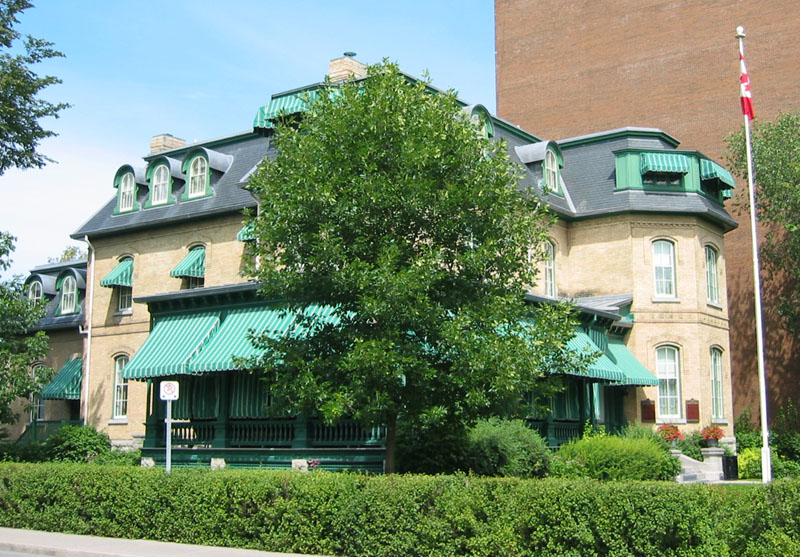 Laurier House", licensed under CC BY-SA 3.0
8. Ottawa, Canada
Discover Ottawa's haunted past at Laurier House, where Canadian Prime Minister Sir Wilfred Laurier was said to have conducted seances. Challenge yourself at Escape Manor's creepy escape rooms and relive the chilling atmosphere of the Ottawa Jail Hostel, which was once a prison.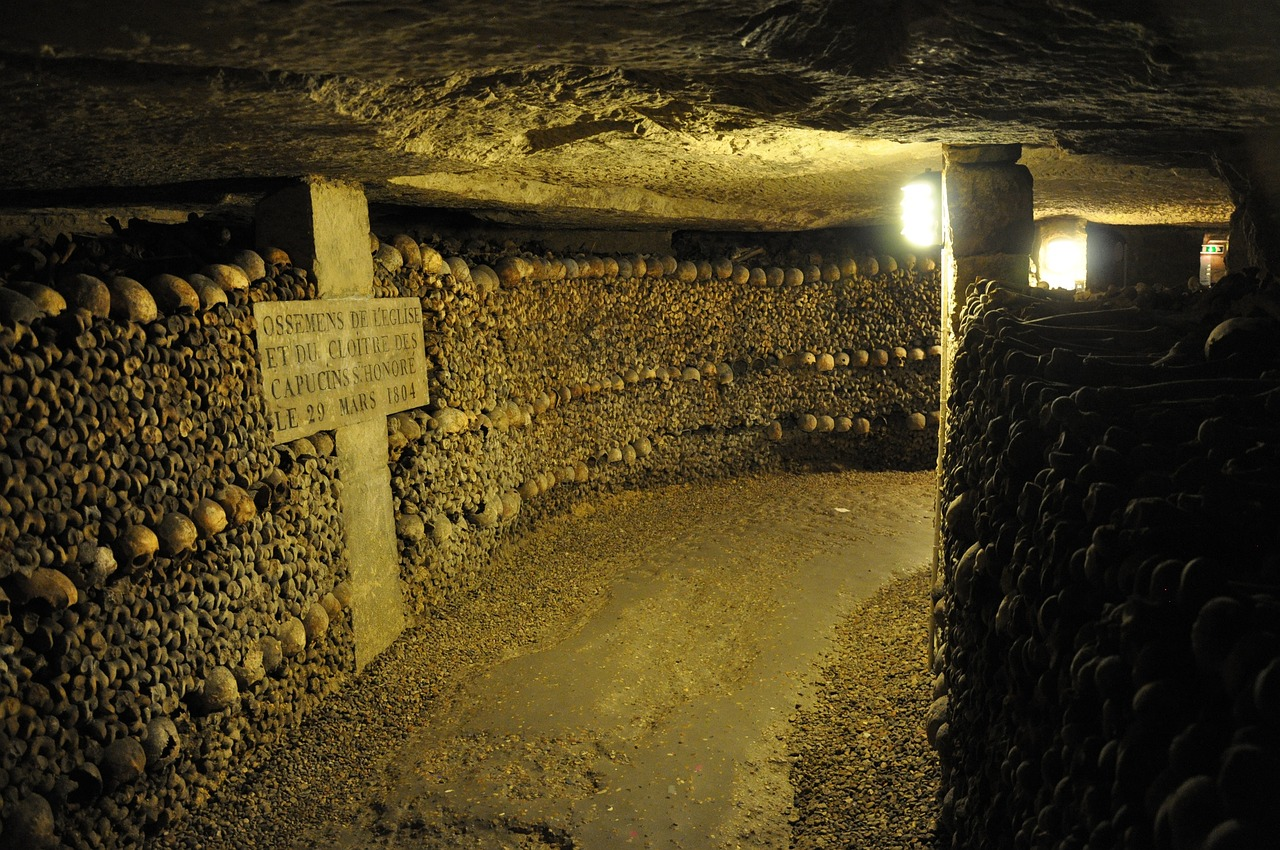 9. Catacombs Of Paris, France
Descend into the scary, creepy, and damp Catacombs of Paris, housing six million bones from the 1700s. Eeek! Explore this mysterious labyrinth, a testament to the city's history, where artistry meets mortality. And while you're in the city, check the Montparnasse Cemetery and Pere LaChaise Cemetery where many famous writers and artists are buried.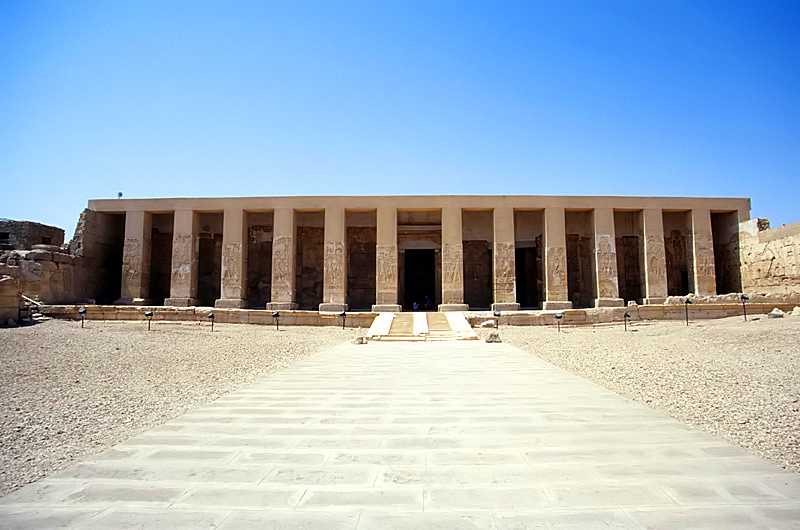 Abydos Facade", By Roland Unger, CC BY-SA 3.0
10. Abydos Temple, Egypt
If you're both a fan of ancient history and scary stories, then Abydos Temple is the place to visit. This ancient Egyptian site is rumored to be haunted by the pharaoh Seti I. Visitors have reported mysterious shadows and ghostly apparitions within its sacred walls. Explore the temple's mystique and uncover its supernatural secrets. Scary!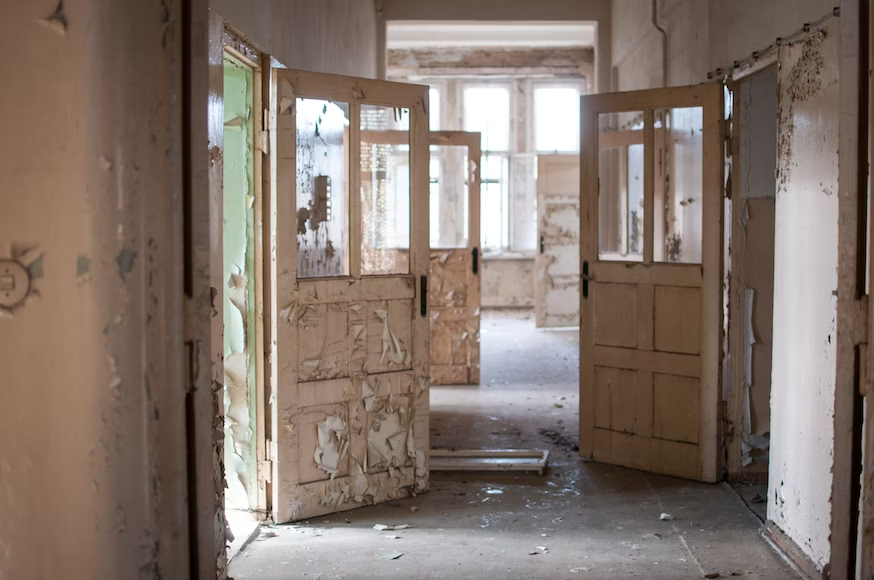 11. The Beechworth Lunatic Asylum, Australia
This abandoned asylum in Victoria, Australia, has a dark past. It was once home to mentally ill patients. It has since been decommissioned and now has gained a reputation for paranormal activity. Brave souls can take guided tours and learn about the asylum's haunted history.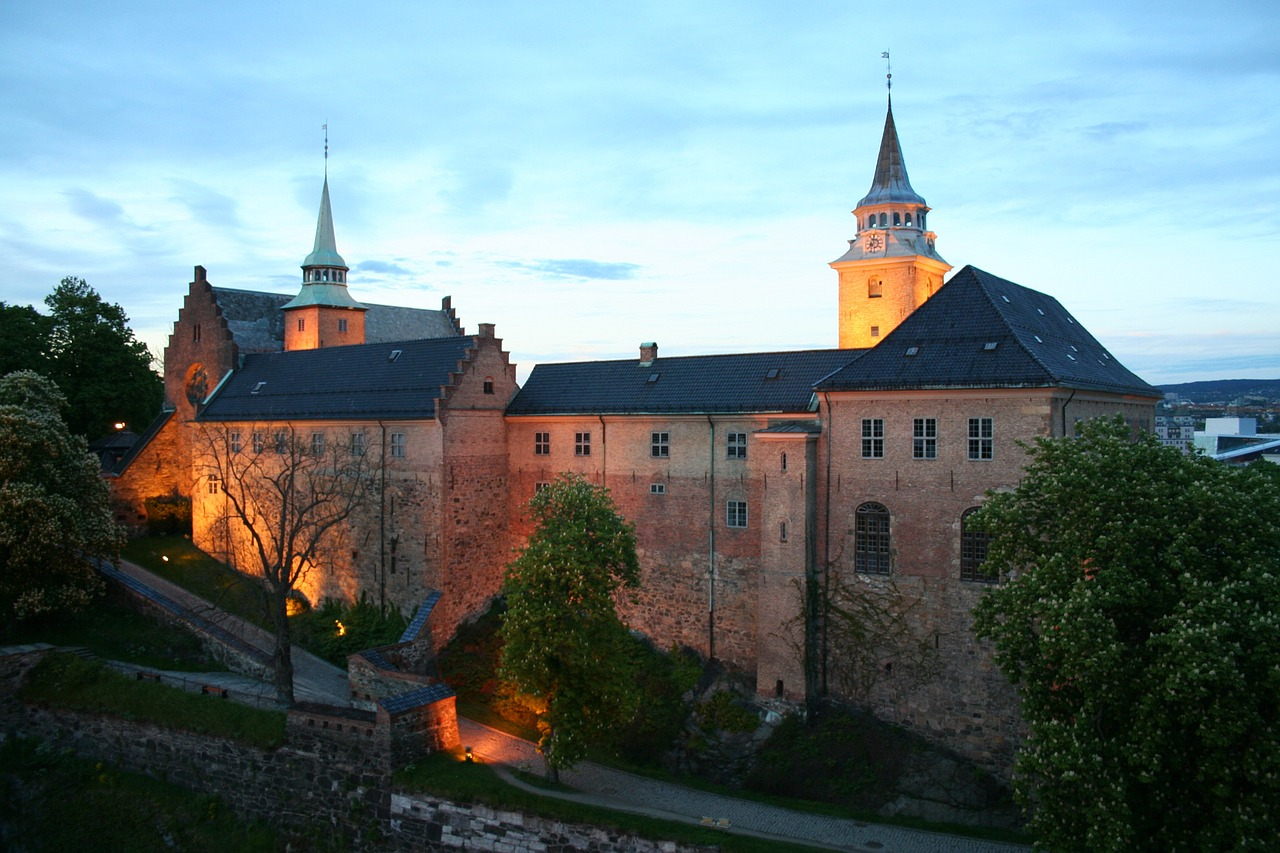 12. Akershus Fortress, Norway
Akershus Fortress in Oslo, Norway, has a centuries-old history and a reputation for hauntings. Visitors have reported ghostly apparitions and inexplicable sounds. But like many historic buildings in Scandinavia, the fortress looks more like a fairy tale castle than a haunted one—at daytime. But watch it turn eerie as night falls.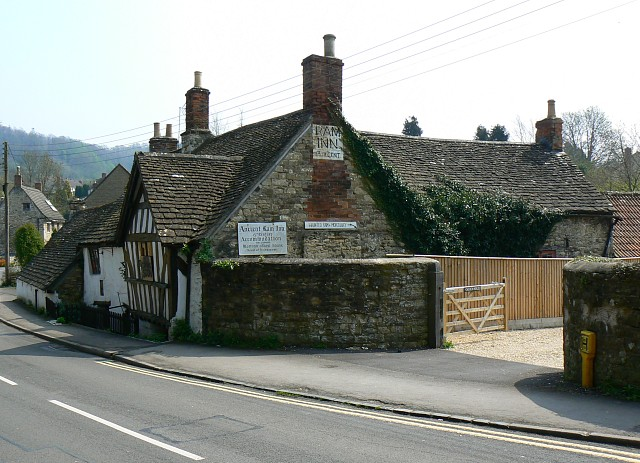 The Ram Inn" By Brian Robert Marshall, CC BY-SA 2.0
13. The Ancient Ram Inn, England
The Ancient Ram Inn, located in Gloucestershire, England, is renowned for its intense paranormal energy. It's believed to be haunted by numerous spirits, including witches and demonic entities. Spend a night here if you dare. We wouldn't!
Brave souls, these haunted destinations await your presence this Halloween. Whether you're a ghost hunter or simply seeking a spine-tingling experience, these places promise a truly unforgettable and chilling adventure. Prepare to be spooked!