The Philippines is home to some of the most stunning natural wonders in the world, and Islas de Gigantes is no exception. Found in Carles, Iloilo, this group of islands is a hidden gem that boasts crystal-clear waters, stunning rock formations, and breathtaking views. So whether you're a solo traveler, a couple, or a group of friends, an island hopping tour in Islas de Gigantes is a must-visit destination on your Philippine travel bucket list.
GETTING TO CARLES FROM ILOILO CITY
Getting to Islas de Gigantes is quite an adventure in itself, but trust us when we say it's worth the trip. If you're coming from Iloilo City, it takes about four hours to get to Carles, the jump-off point for island hopping tours. Don't worry; the journey is not as bad as it sounds. You can either rent a private vehicle or take public transportation. Commuting from Iloilo City to Carles can be done by taking a bus or a van at the Jaro Terminal, which leaves every hour.
PRIVATE AND JOINER TOURS
Once you arrive in Carles, you can choose to book a private tour or a joiner/shared tour. Private tours are perfect for those who want to have full control over their itinerary and experience personalized service. On the other hand, joiner tours are a great option for solo travelers or small groups who want to meet new people and save money. To save you some hassle, you can always coordinate this ahead of time by booking legitimate tour providers. A few of the popular ones include Gigantes Island Tours and Services, Guide to the Philippines, and Gigantes Island Travel and Tours.
LET THE ADVENTURE BEGIN
Now, let's dive into the itinerary for an island hopping tour in Islas de Gigantes. The tour typically includes visits to the most popular spots in the islands, which offer some of the most awe-inspiring views you'll ever see. The crystal-clear waters are perfect for swimming, snorkeling, or simply relaxing on the beach.
Are you ready to embark on an island hopping adventure in the enchanting Islas de Gigantes of Carles, Iloilo? Here's an itinerary that highlights some of the most stunning spots that you don't want to miss!
Cabugao Gamay Island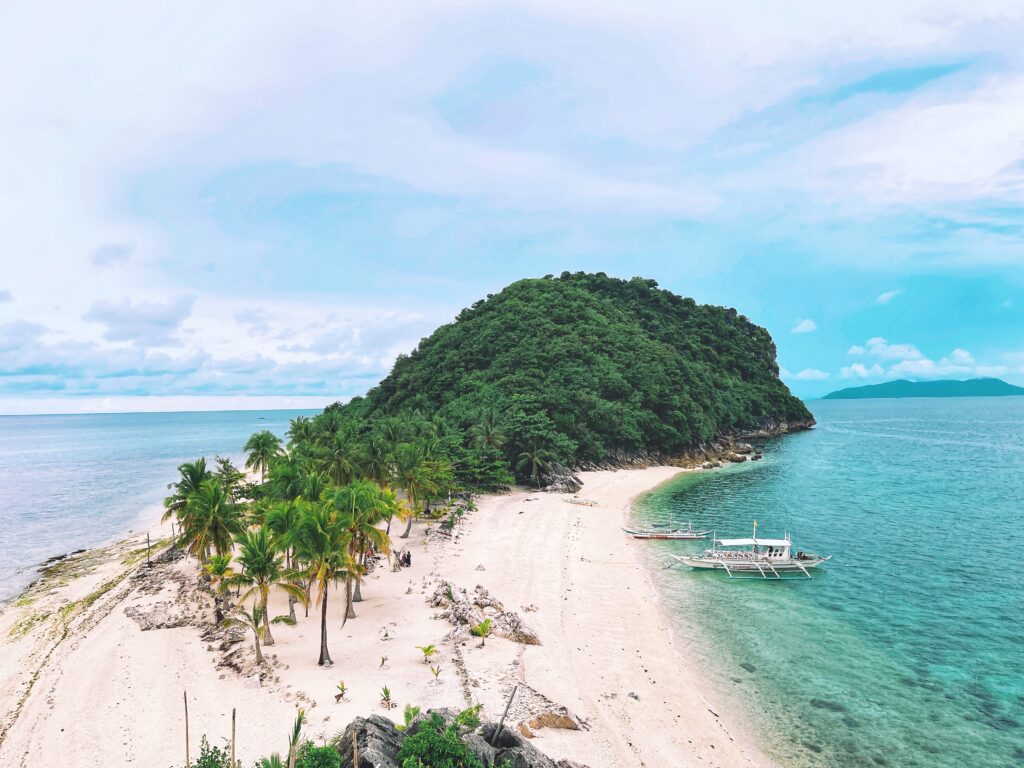 Arguably one of the more popular tourist spots in the Philippines, Cabugao Gamay is the most renowned spot in Islas de Gigantes, and for a good reason. With its stunning panoramic view accessible from a viewing deck, tourists always make it a point to take selfies with the view of the island behind them, earning it the moniker "selfie island." The crystal-clear waters, powdery white sand, and majestic rock formations make it the perfect backdrop for an IG-worthy selfie. So, don't forget to bring your camera and strike a pose!
Bantigue Sandbar
The next stop on the itinerary is Bantigue Island, which is just a short boat ride away from Cabugao Gamay. The island is essentially a long strip of white sand located in the middle of the ocean, with a calming view of a lush hill at one end. When the tide is high, a portion of the sandbar gets submerged in the sea, leaving only a small section of the island visible, so make sure you get here while the tide is low. It's a unique location that's perfect for walking, taking pictures, enjoying the stunning scenery, and basking in the tropical sun for that perfect tan.
Antonia Beach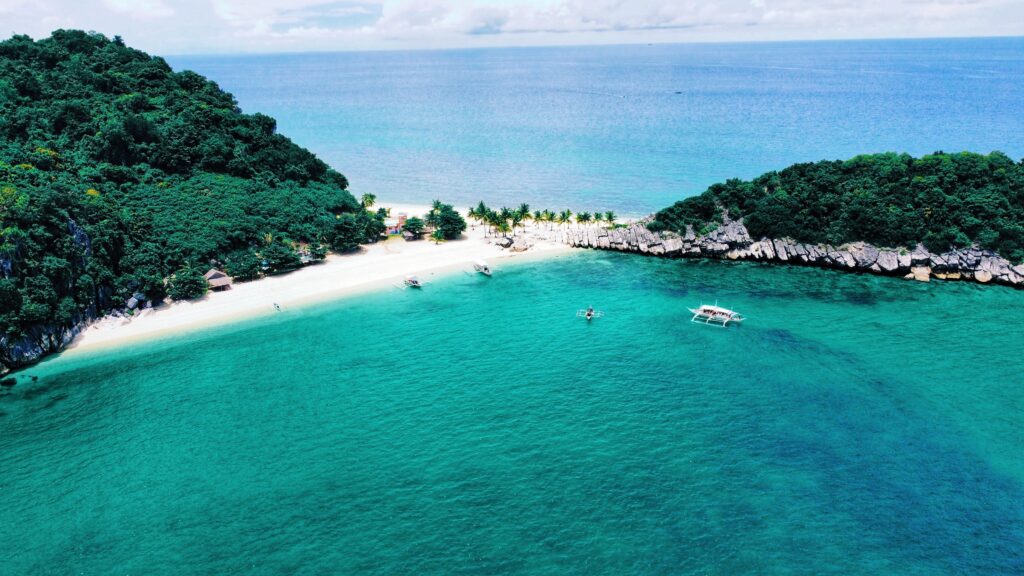 Antonia Island is a serene island that's perfect for those who want to relax and enjoy the peace and quiet. This double-sided beach features two limestone hills connected by a thick strip of sand. The island is surrounded by crystal-clear waters that are perfect for swimming and snorkeling. The island is also home to some of the most stunning rock formations that are perfect for peace and relaxation just before you pig out at your next island stop.
Lantangan Island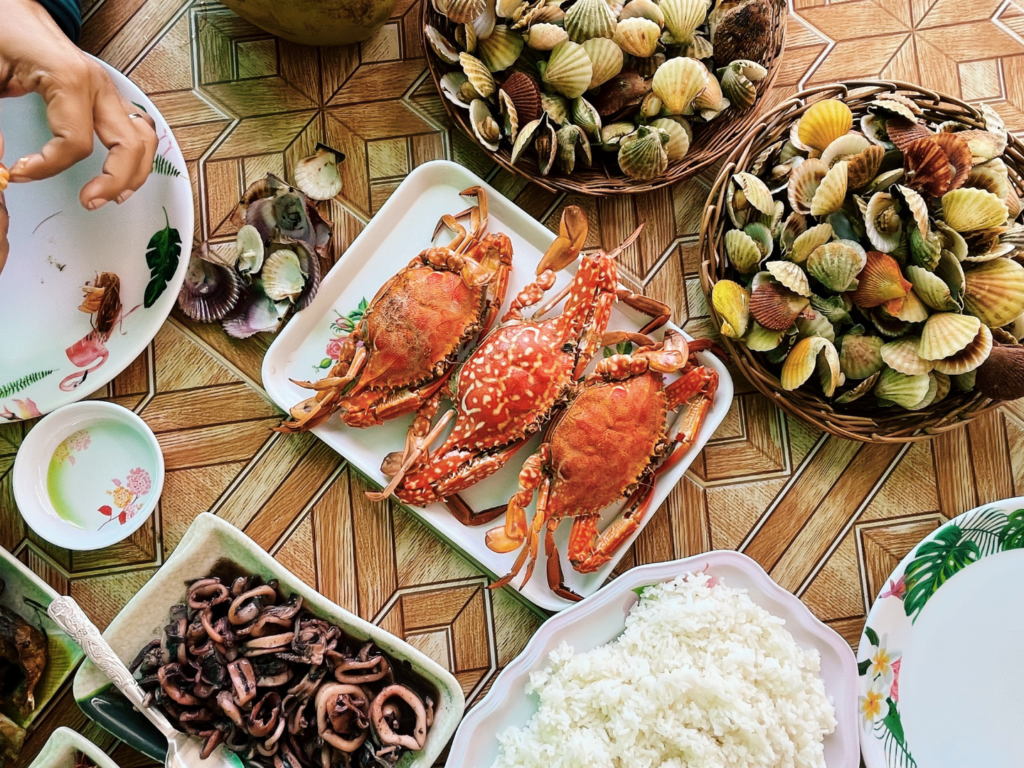 Lantangan Island is where you'll have your lunch during your island hopping tour. This island is a seafood haven that serves unlimited scallops, which is one of the highlights of the tour. Don't worry if you're not a fan of seafood; they also serve Iloilo's delicacy, Chicken Binakol–a soup-based dish featuring chicken, ginger, and papaya or green papaya, with a distinct sweet and nutty flavor from the use of coconut water. Enjoy your meal while taking the opportunity to converse with the locals, who are not only accommodating, but also generous in sharing their stories to visitors.
Tangke Saltwater Lagoon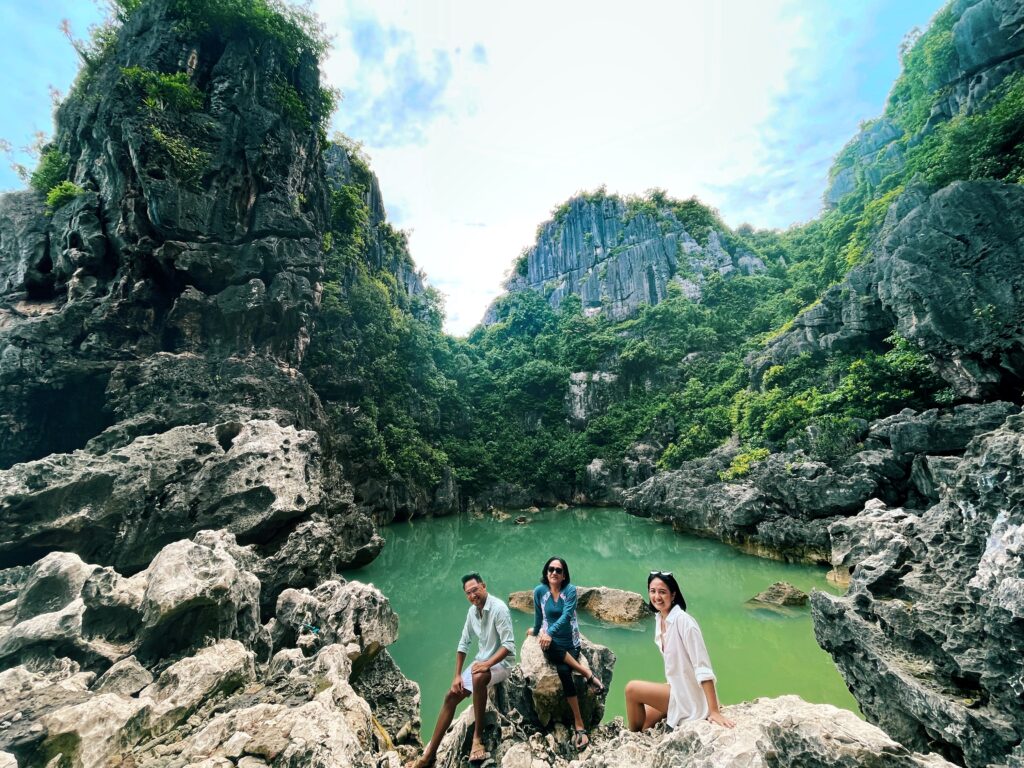 A stunning natural wonder, Tangke Saltwater Lagoon is tucked away in the rugged terrain of the island. The picturesque scenery is also perfect for taking stunning photographs, capturing the lagoon's natural beauty and the stunning contrast of the towering rock formations that surround it. With its peaceful atmosphere, crystal-clear waters, and stunning scenery, Tangke Saltwater Lagoon is definitely a great way to wind down after devouring plates and plates of scallops.
Pulupandan Island
For your last stop, you'll head to a small island that resembles Siargao's Naked Island. Pulupandan has nothing much on it but fine sand and boulders peppered around its small circumferential shores. It's perfect for taking photos and enjoying the stunning scenery. Bask in the island's peace and quiet and let the beauty of nature wash over you.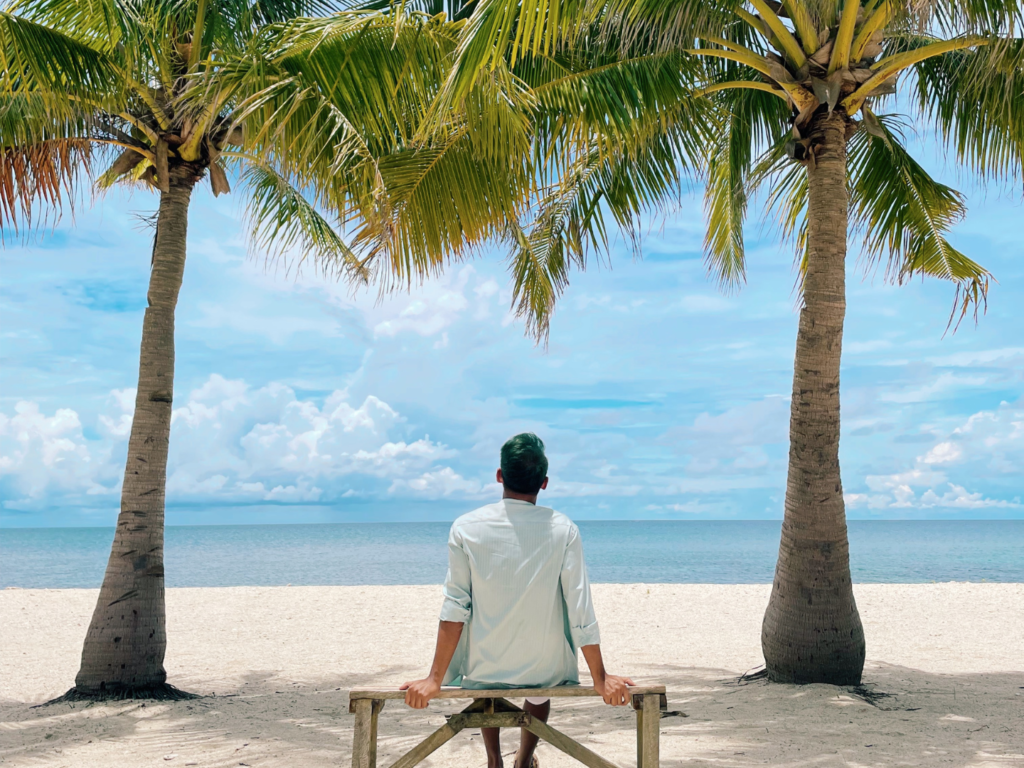 Packed with gigantic fun and adventure, an island hopping tour in Islas de Gigantes is an experience you shouldn't miss. It's the perfect escape from the hustle and bustle of the city and an opportunity to relish in some of the most beautiful places in the Philippines. Whether you choose a private or shared tour, you're guaranteed an unforgettable experience that you'll treasure forever. So what are you waiting for? Book your trip to Islas de Gigantes today and get ready to explore paradise!