When it comes to traveling to Europe, it's easy to think of listing down the Eiffel Tower in Paris or the Colosseum in Rome as one of the must-see places to visit. But it's also good to discover what the road less traveled holds, right? In this article, we will introduce you to 8 (yes, just 8–but there are plenty!) underrated destinations in Europe that are just begging to be explored. Trust us, you'll soon find out these hidden gems are worth every bit of your wanderlust. So, let's go!
City 1: Mechelen, Belgium
A charming Belgian city with roots dating back to the Roman era, Mechelen is a hidden treasure that very few have heard about. Like many European cities, it boasts a rich history and many well-preserved architecture that you can visit. And Mechelen's vibrant cultural scene makes it stand out from other cities. If you're thinking of coming here, the best time is during spring or summer when the weather is mild and pleasant, making it easy to explore attractions on foot.
St. Rumbold's Cathedral: A medieval marvel that soars over the city, with its stunning architecture and panoramic views from the tower.
Botanical Garden: Need a moment of zen? This serene escape among sweet-smelling flowers and lush plants is perfect for a leisurely stroll.
Beer Festival: Calling all beer enthusiasts! Mechelen's lively beer festival offers a taste of the local brews in a festive atmosphere.
City 2: Utrecht, Netherlands
Utrecht, in the Netherlands, is an old city with a history that dates back to Roman times. It's a place where old meets new, and it's pretty cool. Ready to visit? You can go anytime, but April is extra special because of King's Day.
Dom Tower: Climb to the top of the tallest church tower in the Netherlands and get a bird's eye view of the city and beyond.
Canals: Utrecht is famous for its beautiful canals, lined with cozy cafes, shops, and restaurants. Explore them by boat, bike, or simply on foot–your choice.
Museums: The city boasts many museums but we recommend the Centraal Museum for Dutch art and design and the Museum Speelklok for musical clocks and organs. They're really interesting!
City 3: Hamburg, Germany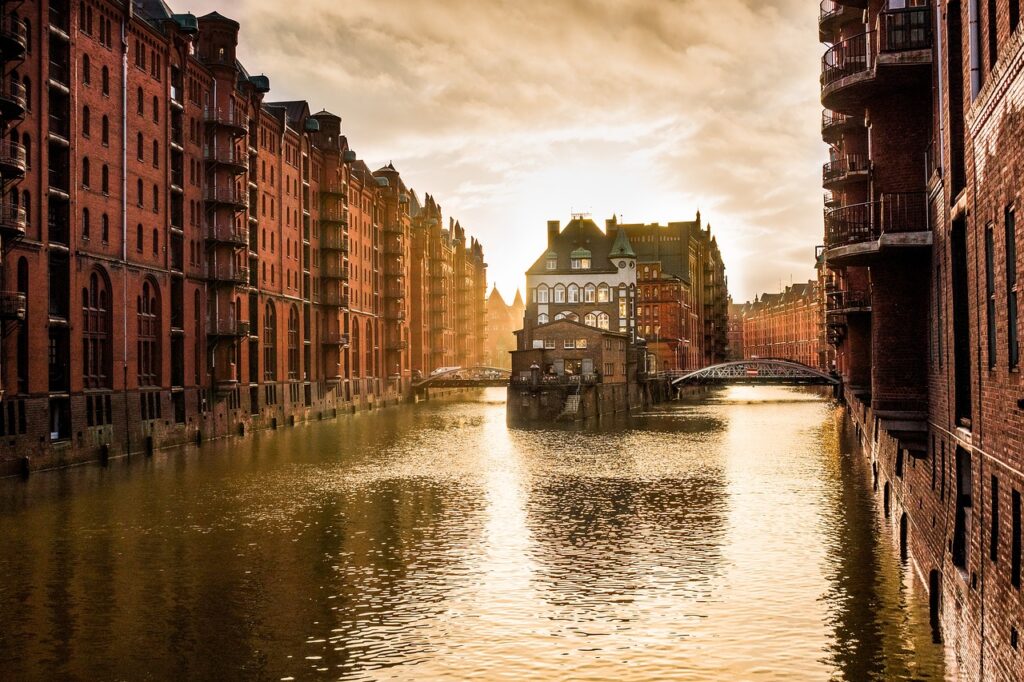 Prepare to be charmed by the maritime magnificence of Hamburg. This German gem has a seafaring history that's as rich as its culture. Summer or autumn is your window to explore – the weather's just right to enjoy both indoor and outdoor attractions.
Speicherstadt: Wander through this historic warehouse district, a designated UNESCO World Heritage site, with its red-brick buildings and intricate canals.
Elbphilharmonie: Experience world-class music at this iconic concert hall, a modern architectural marvel set against the backdrop of the Elbe River.
Reeperbahn: Ready to paint the town red? Head to Reeperbahn for Hamburg's lively nightlife, with bars, clubs, and theaters lighting up the scene.
City 4: Glasgow, Scotland
Move over, Edinburgh – Glasgow is here to steal the Scottish spotlight. Often overshadowed by its Scottish sibling Edinburgh, Glasgow is a vibrant metropolis with a unique character. Enjoy its thriving cultural scene, whether you're into art, music, theater, or fashion. Spring or summer is the prime time to explore its outdoor and cultural offerings.
Kelvingrove Art Gallery and Museum: This is the perfect place to marvel and appreciate one of Europe's finest collections of paintings, sculptures and artifacts.
Glasgow Cathedral: Step back in time at this medieval marvel that's a window into Scotland's spiritual history.
Buchanan Street: Shopaholics, rejoice! Buchanan Street is a shopper's paradise, lined with a variety of stores and boutiques.
City 5: Cesky Krumlov, Czech Republic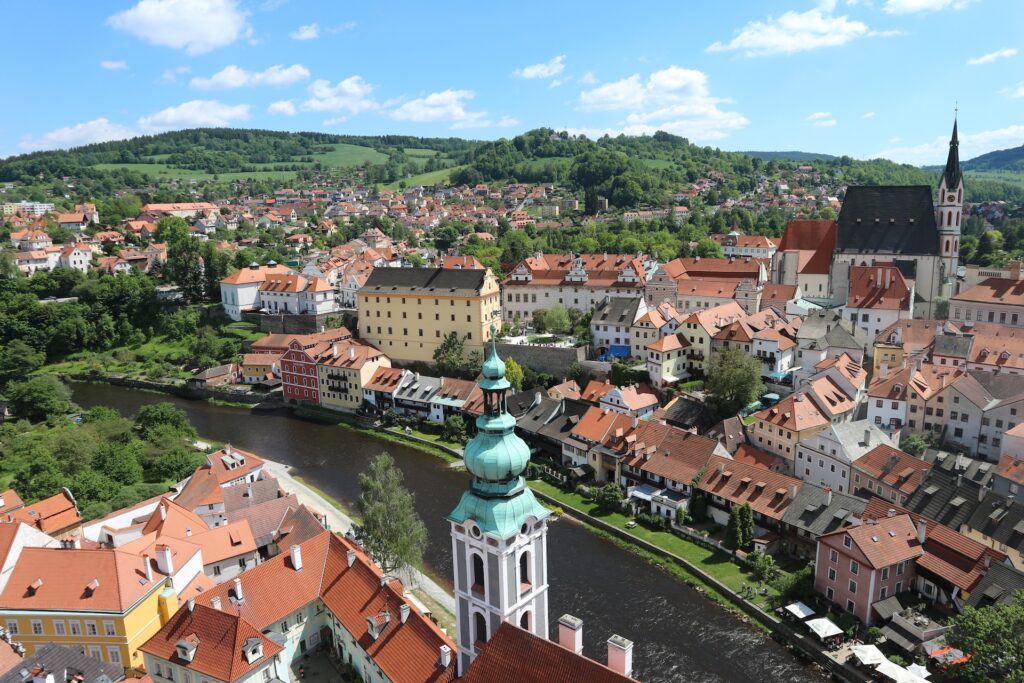 Calling all fairytale enthusiasts – Cesky Krumlov is your dream come true. This Czech town, nestled by the Vltava River, is straight out of a storybook. Spring or autumn is the prime time to explore, when the weather is just right for all your whimsical adventures.
Castle Complex: Explore this 13th-century castle complex that features a Renaissance palace, a Gothic church, a Baroque theater, and a rococo garden.
Old Town Square: Stroll through charming cobblestone streets and discover colorful houses, local shops, and cozy cafes.
River Rafting: Ready for an adrenaline rush? Try river rafting along the Vltava for a unique perspective of this enchanting town.
City 6: Lille, France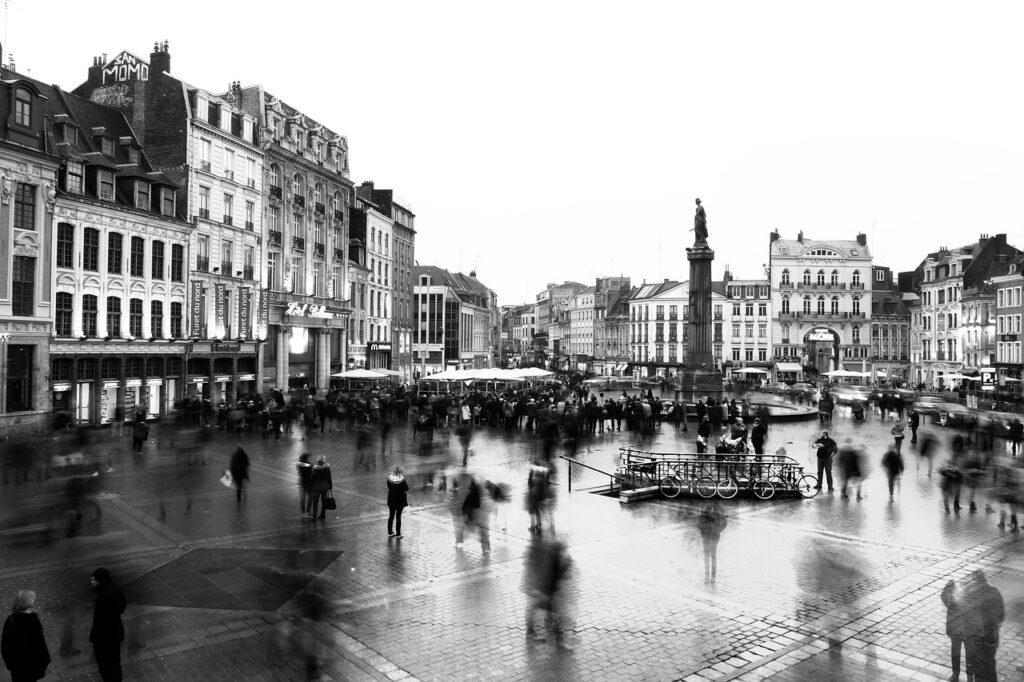 Bonjour from Lille! We know Paris, Marseille, and even Lyon. But have you heard about Lille? This city in northern France is often overshadowed by its more famous siblings, but Lille is a gem. May to September are your go-to months when the weather is not too cold or hot. But if you're coming just once, the best time to visit is in September when the famous and lively Braderie de Lille flea market happens.
Grand Place: Visit the palace, which is located at Lille's central square, and marvel at its stunning architecture. Check out the fountain, statue, and belfry while there.
Palais des Beaux-Arts: If you love art, you definitely should go see the Palais. Aside from being one of the largest and finest art museums in France, it houses a collection of art from ancient to contemporary.
Old Town: It's easy to get lost in the charming old town of Lille. It's filled with quaint boutiques, cafes, and historic sites that can fill up your entire day.
City 7: Bucharest, Romania
Last but certainly not the least, let's go to Bucharest, Romania's vibrant, bustling capital. It's a place where the past and present come together, making it the perfect place for travelers who enjoy history with their modern comforts. The best time to visit is during Spring or Autumn as the weather is just perfect for exploring.
Palace of Parliament: Get ready to be amazed at one of the biggest government buildings in the world. It's really grand!
Old Town: Another one of Europe's old towns that you'll love getting lost in. It has quaint shops and restaurants, hip bars, and other cool places to visit.
Parks and Gardens: If you need a break from the city buzz or rest from all the sightseeing, Bucharest has beautiful parks and gardens. They're like peaceful oases in the middle of the city, allowing you to breathe and pause.
And there you have it! 7 underrated travel destinations in Europe that may have been under your radar before, but shouldn't be now since we've—oops!—revealed it. So, as you plan your next European adventure, consider giving these hidden treasures the chance to wow you. We know you won't be disappointed.