Sleep tourism, also known as nap tourism or "napcations," is a growing trend among travelers seeking rest, relaxation, and rejuvenation. Whether you're looking for a quick power nap, a full night's sleep, or an immersive sleeping experience, there are plenty of destinations around the world that cater to sleep tourism.
From futuristic pod-style beds to luxurious eco-retreats, glass igloos to ice hotels, and everything in between, there is no shortage of unique and exciting sleep tourism places to explore.
Here are five unique "napcation" destinations around the world where you can put this 2023 travel trend into practice.
Four Seasons Resort Bali, Indonesia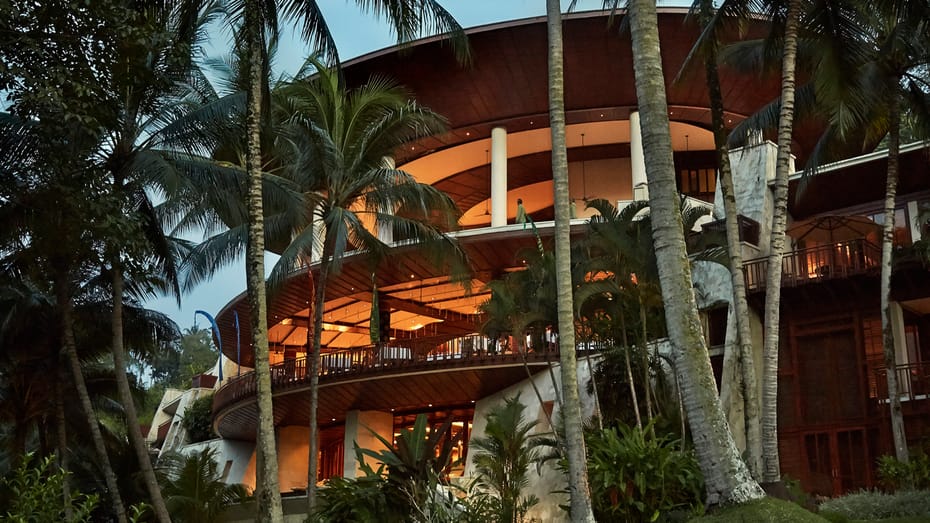 The Four Seasons Resort Bali is a luxurious and tranquil sleep tourism destination located in the heart of Bali, Indonesia. The resort features spacious and elegantly designed villas with comfortable beds, plush bedding, and blackout curtains to ensure a restful sleep. But the most unique sleeping experience you can have here is what they call "The Sacred Nap."
During the Sacred Nap, guests are draped in a sarong and cocooned in a silk canopy, which creates a peaceful and serene environment. The nap is accompanied by a guided meditation, which helps guests clear their minds and focus on their breath, promoting deeper relaxation. It is a perfect way to unwind and rejuvenate and experience the deep sense of peace and balance that is at the heart of Balinese culture.
Icehotel, Sweden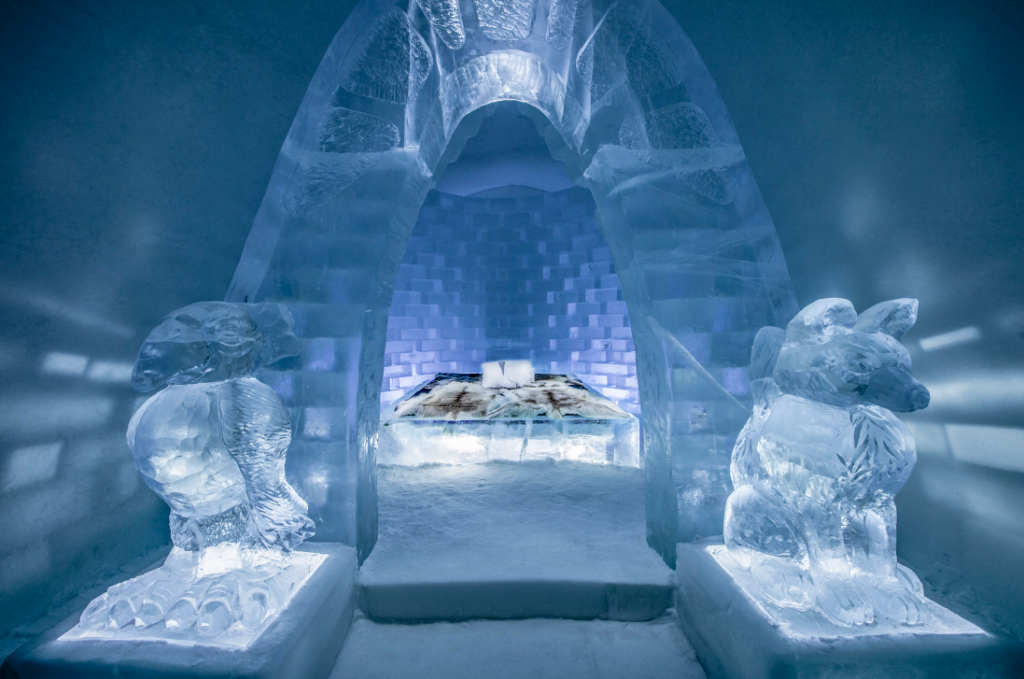 For those who prefer a colder climate, the Icehotel in Jukkasjärvi, Sweden is an extraordinary experience. The hotel is built entirely of ice and snow and is open from December to April. Each room is uniquely designed with ice sculptures and ice beds covered in reindeer skins. The hotel provides thermal sleeping bags to keep guests warm throughout the night.
A great venue for wellness travel, the hotel also offers a range of services, including hot tubs and saunas, to help guests relax and unwind after a day of winter activities. Their restaurant serves delicious Nordic food, like reindeer and Arctic char, which are found in many of the dishes.
Six Senses Yao Noi, Thailand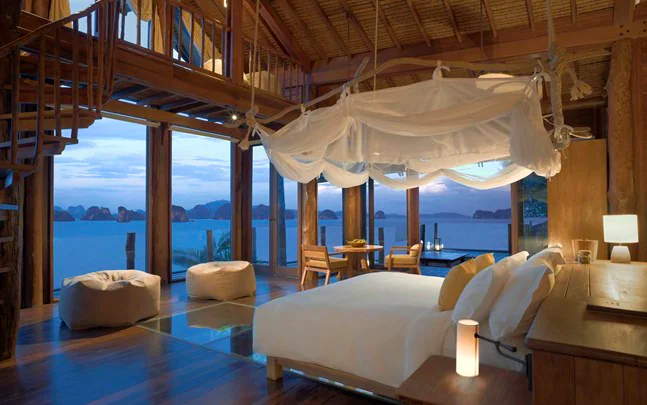 Six Senses Yao Noi, located on an island in Thailand, boasts of being one of the most therapeutic getaways designed for those who can barely catch forty winks. The resort offers a range of villas and suites, each with its own private pool and stunning ocean views. The accommodations are designed to promote restful sleep, with comfortable beds, high-quality linens, and soundproofing to ensure a peaceful and uninterrupted night's sleep.
Their Sleep With Six Senses program offers a range of activities and treatments designed to help guests achieve the deepest slumber. The program includes consultations with the resort's Sleep Doctors, as well as sleep-inducing massages, meditation sessions, and aromatherapy treatments.
Loisaba Star Beds, Kenya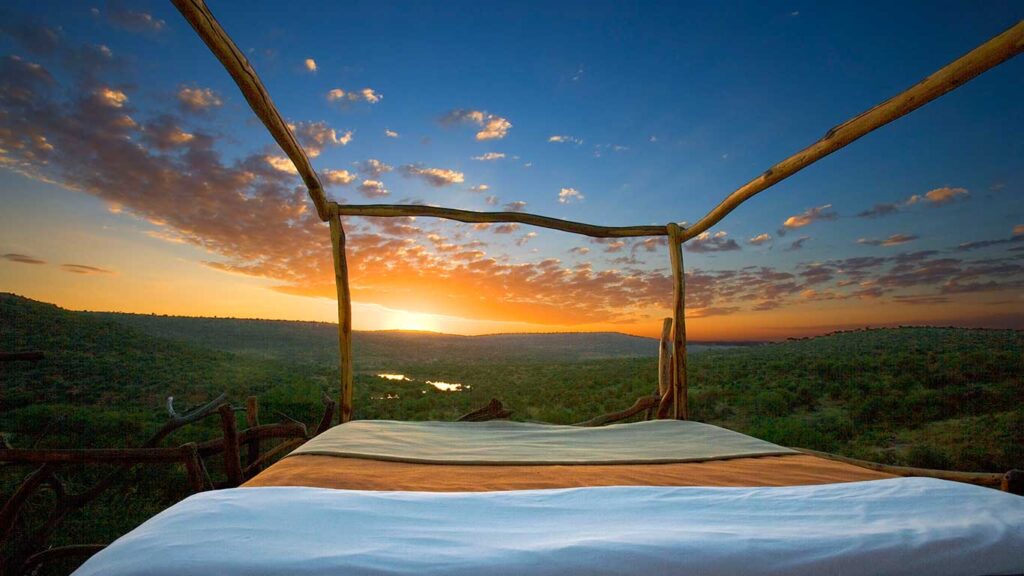 Arguably one of the most unique executions of the 2023 travel trend that is "napcation," is Loisaba Star Beds' take on it. At this accommodation, four-poster wooden beds are hosted in a charming thatched-roof lodge set upon raised wooden platforms that jut out into the vast African landscape.
Once the sun sets, the beds are rolled out, inviting guests to surrender to a world of dreamlike bliss under the unending expanse of twinkling stars. The on-site spa offers a range of treatments using natural and locally sourced ingredients, while the restaurant serves up delicious cuisine made from fresh, locally sourced ingredients, making for a holistic and authentic African experience focused on wellness.
Kakslauttanen Arctic Resort, Finland
Best known for its stunning glass igloos, this world-renowned sleep tourism destination offers guests the chance to sleep under the starry Arctic sky with its signature glass igloos. These accommodations are equipped with modern amenities, including comfortable beds, private bathrooms, and heating, ensuring that guests can enjoy a cozy and comfortable stay in the midst of the Arctic wilderness.
Guests can also do a variety of things outside, such as reindeer and husky safaris, snowmobiling, ice fishing, and tours to see the Northern Lights. The resort, a haven of truly one-of-a-kind experiences, allows guests to connect with nature and experience the unparalleled beauty of the Arctic in a comfortable and unforgettable setting.
With the world's current stresses, sleep appears to be a valuable commodity that few people can afford these days. But this new trend in the travel industry makes it possible for people to visit interesting places and enjoy the beauty of nature while also getting a good night's sleep. Whether you're in the mood for a blanket of stars, a silk hammock, or just a relaxed, uninterrupted slumber under a comfortable duvet, these sleep tourism destinations offer a wide range of experiences to suit every traveler's preferences. So why not plan your next trip around a restful and rejuvenating night's sleep and discover the beauty of the world in a whole new way?