Zamboanga City, also known as "Asia's Latin City," is a culturally rich and diverse city located in the southwestern part of the Philippines. With its beautiful beaches, historical landmarks, and delicious cuisine, it has become a popular tourist destination for travelers looking to experience the unique culture of the Philippines.
When it comes to planning a stay in Zamboanga City, it's important to create a comprehensive itinerary that maximizes your time and allows you to experience the best of what the city has to offer. In this 48-hour Zamboanga itinerary, we'll cover a range of activities and destinations that cater to different interests, including historical landmarks like Fort Pilar, scenic spots like the underrated Once Islas, and cultural experiences like visiting the Yakan Weaving Village.
Whether you're a foodie looking to sample the local cuisine or an adventurer seeking a unique experience, this guide has got you covered. So pack your bags, grab your camera, and get ready for an unforgettable 48-hour adventure in Zamboanga City.
DAY 1
ARRIVAL
There are numerous flights you can take from Manila to Zamboanga, with flights offered by local airlines such as Cebu Pacific, Philippine Airlines, and AirAsia. But among those mentioned, only Cebu Pacific offers daily flights to Asia's Latin City.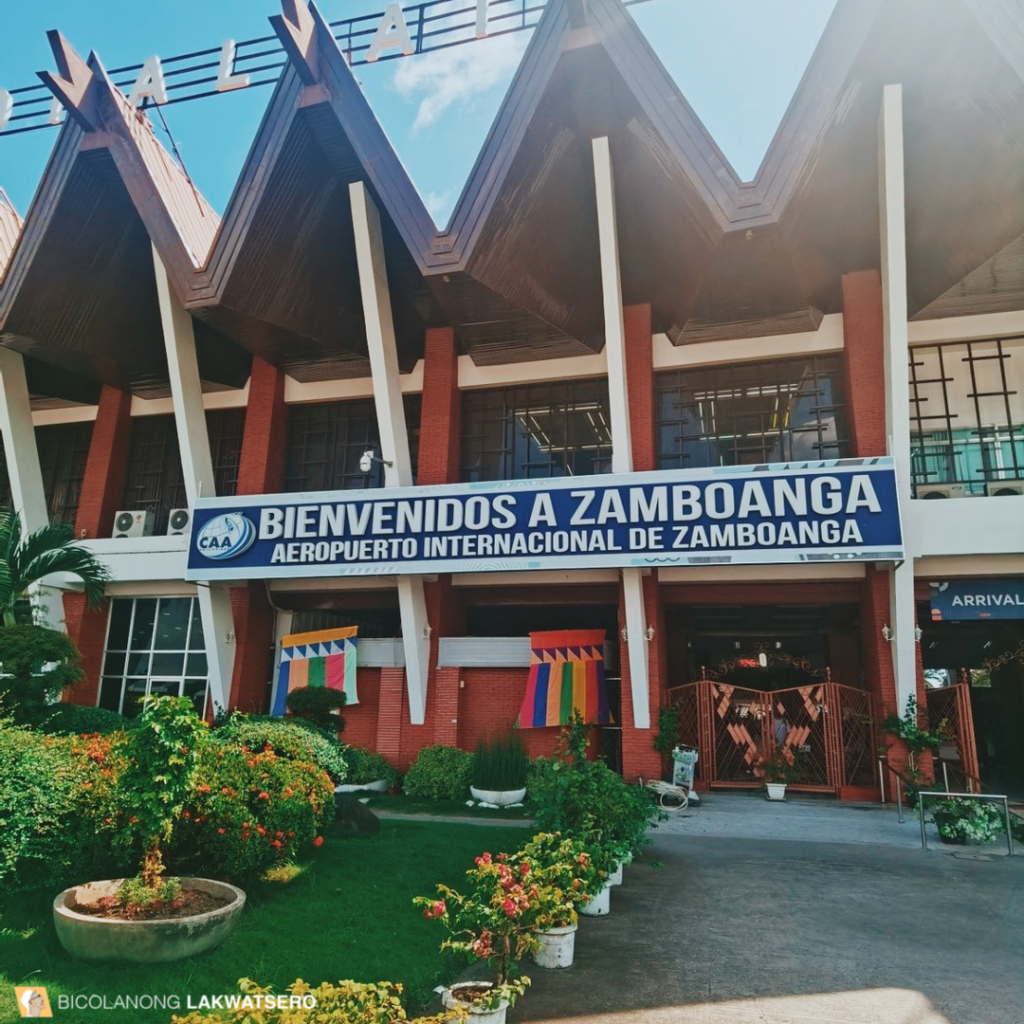 Upon arrival at the Zamboanga International Airport, you'll immediately be greeted by unique structures that mirror the rich culture of the place. The weather in the region is generally good, so you'll also have the warmth of the sun welcoming you as if letting you know you're in for an unforgettable experience of your life.
CHECK-IN AT YOUR ACCOMMODATION
Depending on what time you arrive, you can go to your place of stay, check-in, and leave your things there. If your arrival is ahead of the standard check-in time, you may message your hotel beforehand and ask if you could opt for an early check-in.
Despite many misconceptions, Zamboanga City is actually more urbanized than most people think. That being said, there are a lot of accommodation options available in the city center. Among the more popular ones are L' Meridian Suites, Cityinn Hotel, Winzelle Suites, and Grand Astoria Hotel.
LUNCH AT ALAVAR SEAFOOD RESTAURANT
After a quick check-in at your hotel, you head out to satisfy your hunger with a delicious seafood feast at Alavar Seafood Restaurant. Owned by the Alavar family, this restaurant has been known all over the country through its signature "Alavar Sauce," which is made of curry, coconut milk, and other spices. Savor every bite of their famous curacha dish and feel the flavors of Zamboanga City come alive in your mouth.
EXPLORE THE CITY
Feeling energized and ready to discover more, start your tour of the city with Plaza Pershing, a picturesque park surrounded by historic buildings. Formerly known as Paseo de Don Juan de Salcedo during the Spanish Era, it served as a bustling hub for public assemblies and gatherings hosted by esteemed Spanish commanders.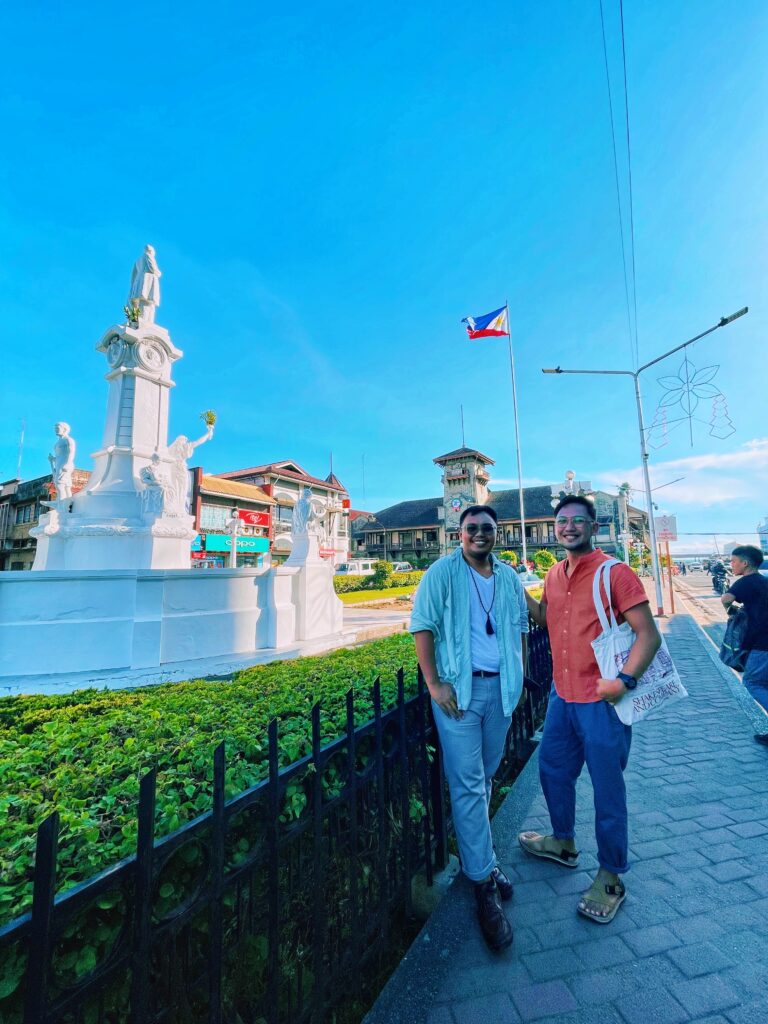 A few steps from the plaza, you'll find the historic Rizal Monument, which pays homage to the country's national hero. Unlike most Rizal monuments in the country, the one in Zamboanga also features unique sculpted elements that symbolize important values such as justice, liberty, and truth.
From here, cross the street, and you'll find yourself in front of the city's center of government. Zamboanga City Hall is a great landmark not only because of the offices it houses, but also because of the history its structure reflects. Featuring a neoclassical architectural design, it stands tall as a symbol of the city's rich cultural heritage and modern development.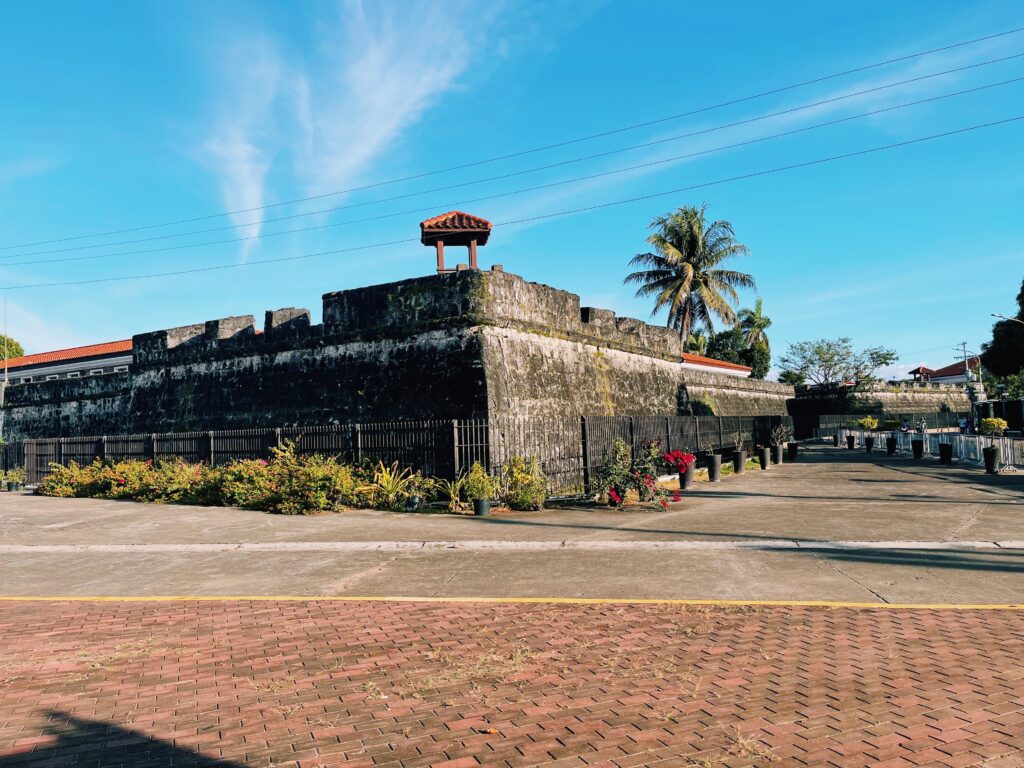 Next on your Zamboanga itinerary is Fort Pilar, an important historical site that had a big impact on the city's history. Reminiscent of Manila's walled city of Intramuros, this landmark allows you a glimpse of the past with its majestic stone walls. You'll also find Fort Pilar Shrine within the fort, a Catholic shrine where many locals go to reflect and offer prayers and candles.
Finally, cap off your walking tour of the city by heading to Paseo del Mar to bask in the city's glorious sunset. Facing the open sea, this waterfront park is lined with dining stalls that offer all sorts of snacks, including the city's famous delicacy, "knickerbocker." This uniquely Zamboanga dessert is a mixture of sliced mangoes, watermelon, milk, and shaved ice topped with scoops of strawberry ice cream.
DINNER AT DENNIS COFFEE GARDEN
You've seen the city's sights, had a glimpse of its history and culture, and tasted some of its cuisines. So why not dive into a deeper culinary experience for a more immersive first day? With that said, ride a tricycle and head to Dennis Coffee Garden where they serve authentic Tausug dishes such as Tiulah Sug, Utak Utak, Beef Kulma, Chicken Pianggang , and Kangkong in Kulma Sauce. All of these can also be ordered together in their rice meal bundle called "Dulang."
After a full day around the city, you'll surely need to recharge, so this would be the perfect time to retreat to your chosen accommodation. Allow the day's experience to lull you to sleep, as you'll need a great deal of energy for what's in store for you the next day.
DAY 2
BREAKFAST AT SIR KYLE'S SATTI
Start your day with a scrumptious breakfast at Sir Kyle's Satti House, where you can try the city's culinary staple. Satti consists of grilled chicken or beef skewers, marinated in a mixture of spices and coconut milk, and then smothered in a rich and savory peanut sauce.
A popular breakfast meal for Zamboanguenos, the meal might look quite simple, but it definitely provides you with the much-needed energy you'll need for today's island-hopping itinerary.
HEAD TO PANUBIGAN FOR ONCE ISLAS
With your tummies full, set off to Panubigan, the gateway to Once Islas. Upon arrival, you'll be asked to register at their tourist desk where you'll be assigned a boat and a tour guide. Once all that is done, you will be led to their dock where you'll board a boat that will take you to four of the 11 islands in the area.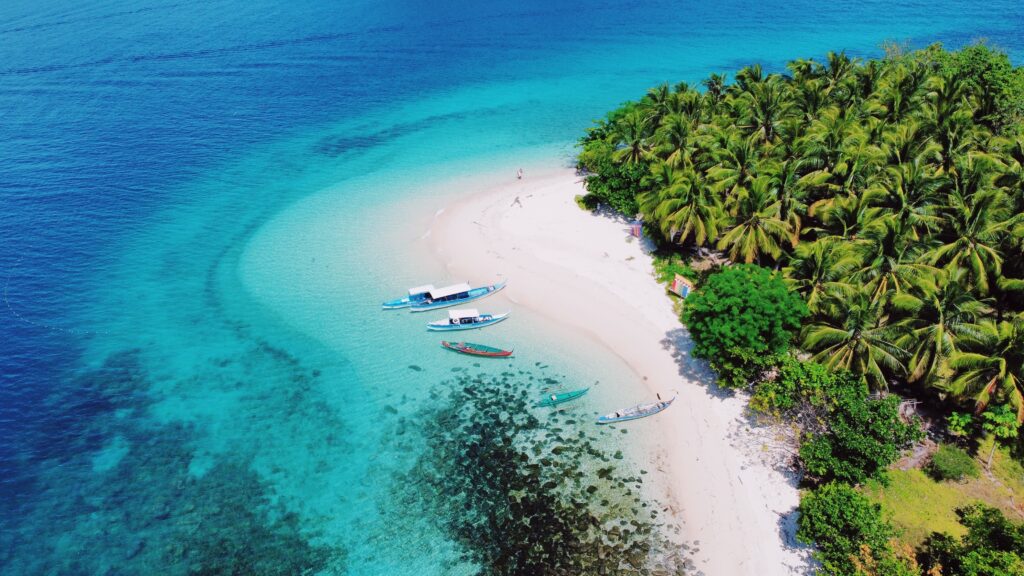 The first in your series of islands is the serene and stunning Sirommon Island, where you can unwind on the powdery sand, take a dip in the crystal-clear waters, or explore the vibrant underwater world through snorkeling. After soaking up the sun and sea, you'll head to the picturesque Baung Baung Island, an idyllic paradise that feels like a world away from civilization. Here, you can bask in the tranquility of the island and appreciate its natural beauty.
For a change of pace, your tour guide will then take you to an adjacent island that features a unique attraction. Referred to by locals as "infinity pool," this island features, well, a natural infinity pool that provides you with a breathtaking view of the surrounding mountains and sea. Take a dip or lounge by the pool and soak in the stunning scenery before you head to the last island on your tour.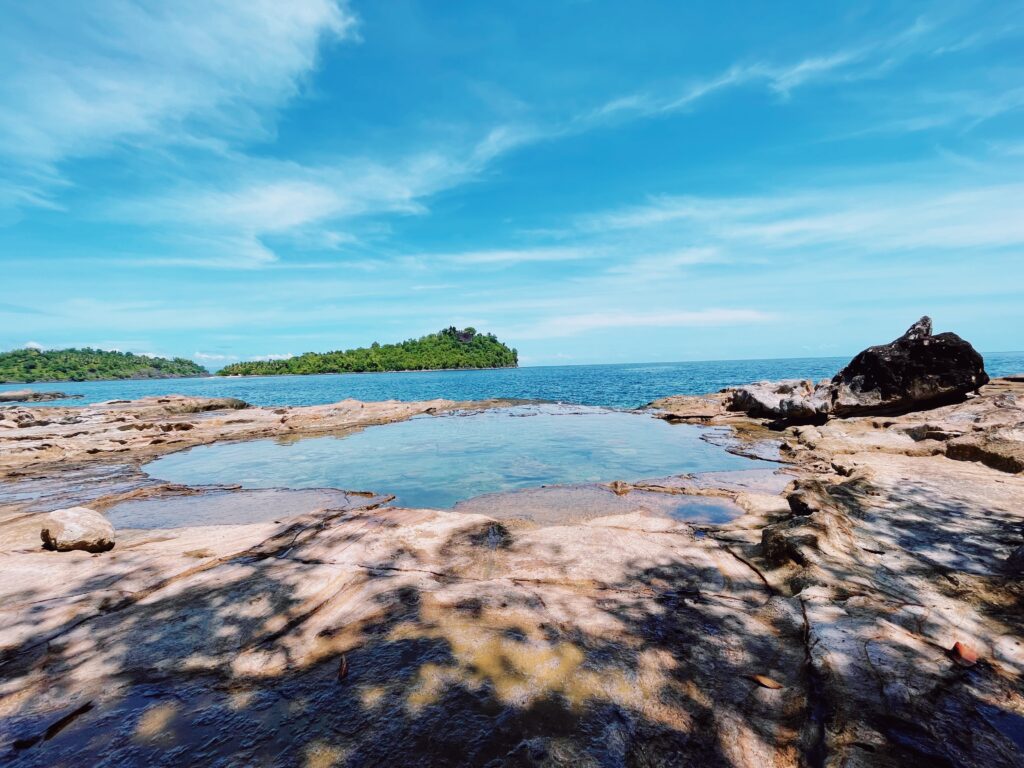 Bisaya-bisaya, the final island you're going to visit, is where you'll spend the majority of your time in Once Islas. This is also where most tourists have their lunch. Featuring open huts and hammocks scattered around the island, it makes for the perfect place to recharge just before you head back to the city center. If you still have time and extra energy, you may also go on a trek around the island to see the other scenic perspectives it offers.
At around 2 PM, you'll be advised by your tour guide to travel back to Panubigan as sea conditions tend to get rough towards the afternoon. This gives you enough time to squeeze in another item on your Zamboanga itinerary.
YAKAN VILLAGE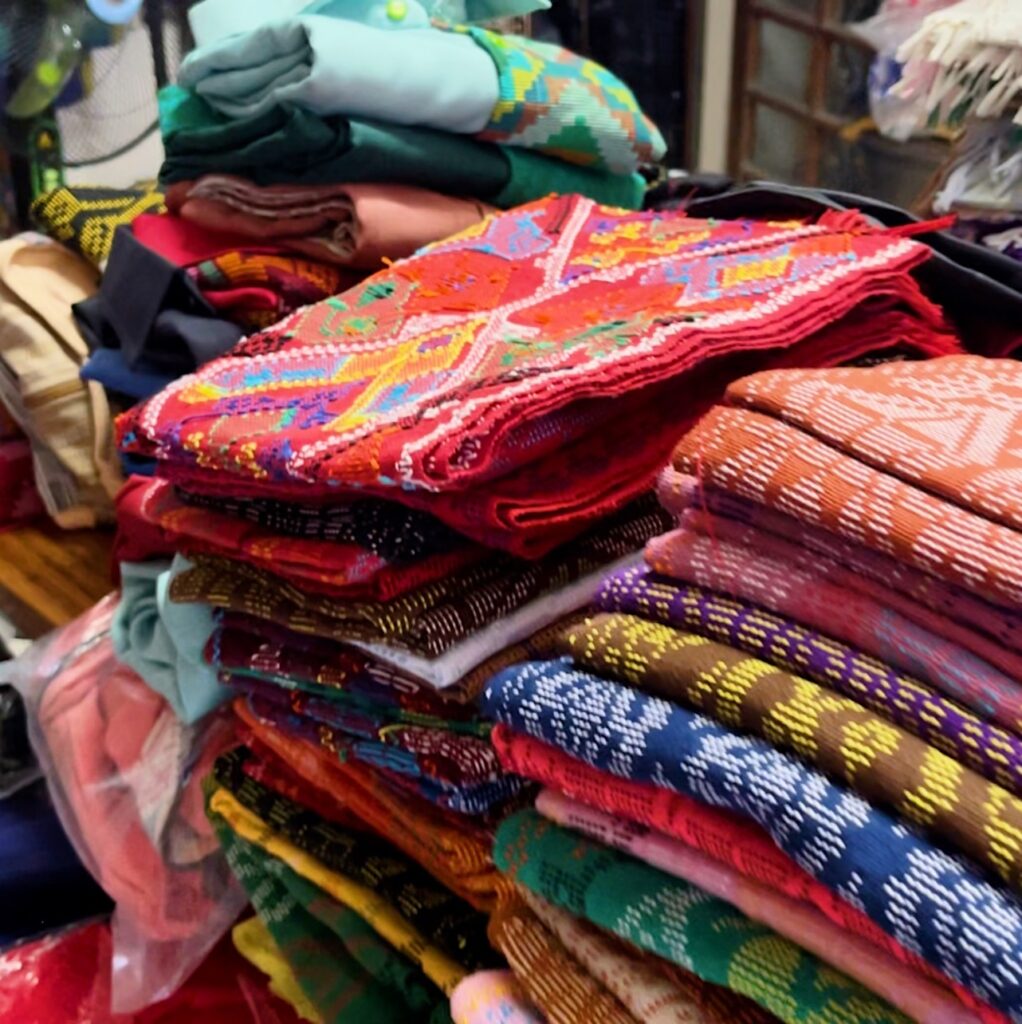 After a day of sun, salt, and sea, head back to Zamboanga City's center for a showcase of one of Mindanao's legacies. Visit the Yakan Weaving Village and marvel at the display of handwoven textiles and intricate craftsmanship. Watch the artisans at work and admire their beautiful creations. Here, you are also given the opportunity to talk to Tausug weavers, who are generous enough to share their stories. You can also buy souvenirs here to keep as mementos of your cultural experience.
DINNER AT CASA VELYN
Of course, you can't end the day without having another unique dining experience in Zamboanga. So for dinner, head to Casa Velyn, a cozy restaurant that serves up mouthwatering Chavacano dishes, prepared with fresh ingredients and bursting with flavor.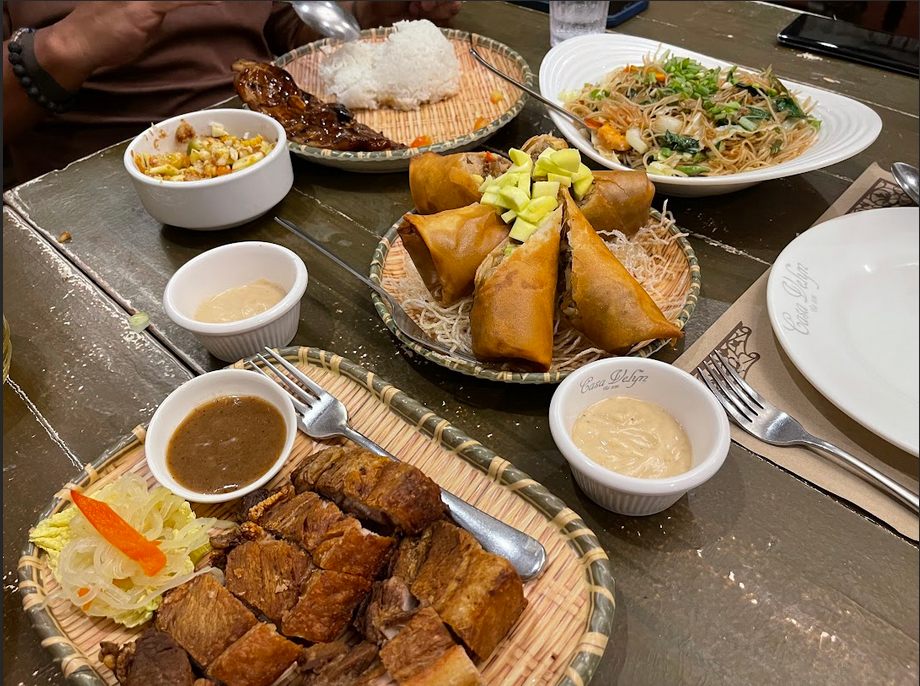 Some of the dishes they serve are quite familiar, with the inclusion of spare ribs, lechon kawali, and sisig, but don't be mistaken in thinking that they're your typical meals, as the restaurant puts a distinctly Chavacano spin on their food offerings.
RETREAT TO ACCOMMODATION
Finally, retreat to your accommodation and start packing your things for your departure the next day. We know it's difficult to say goodbye to a place as beautiful as this city, but this just gives you a reason to come back and explore more of its attractions in the future.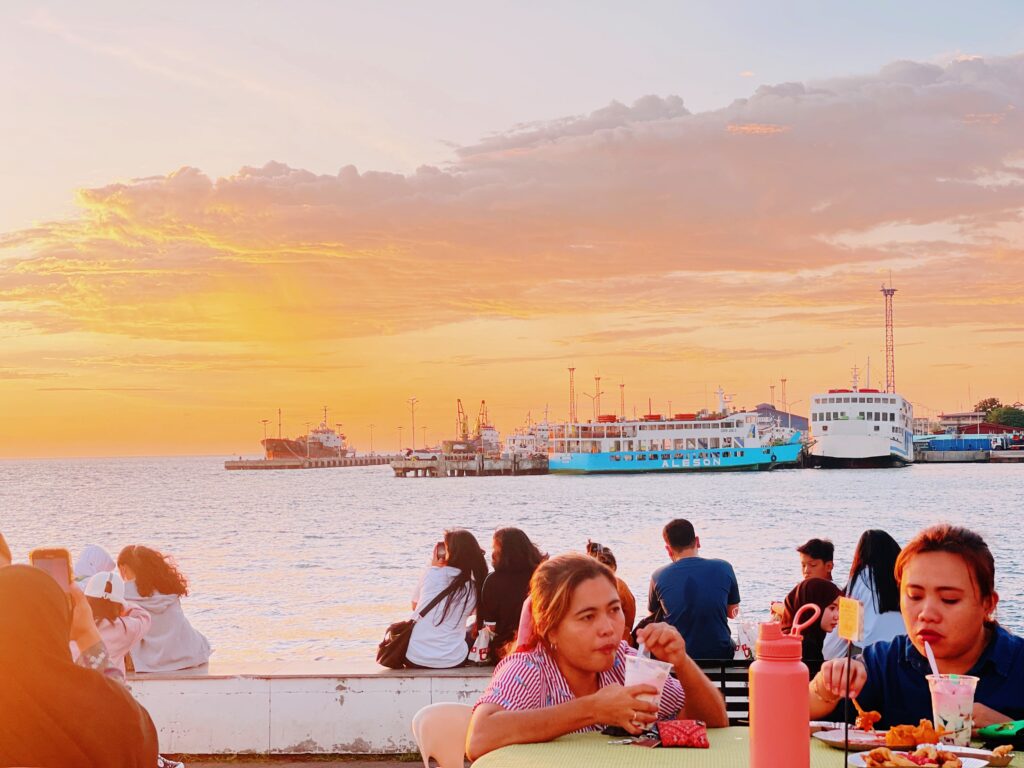 A 48-hour stay in Zamboanga City is sure to be a once-in-a-lifetime adventure full of cultural immersion, beautiful views, and delicious food. It's a huge city that holds so many attractions and ensures that there is no shortage of activities to keep you entertained. With its rich history, diverse culture, and breathtaking natural beauty, Zamboanga City is a destination that should be on every traveler's bucket list.