Coron is a stunning island destination in the Philippines renowned for its crystal-clear waters, diverse marine life, and breathtaking scenery. It offers the ultimate adventure for travelers by providing the perfect balance of relaxation and excitement for travelers.
With activities such as sightseeing, island-hopping, snorkeling, and diving, Coron is a place where tourists can definitely immerse themselves in nature. Whether you're a solo traveler or with a group, a 4D3N Coron itinerary is the perfect way to experience all that this tropical destination has to offer.
In this article, we give you a glimpse of how you can make the most of your stay in Coron, Palawan in a short span of four days. Here's a sample itinerary that will allow you to maximize the best things you can experience in this paradise.
DAY 1: ARRIVAL AND TOWN TOUR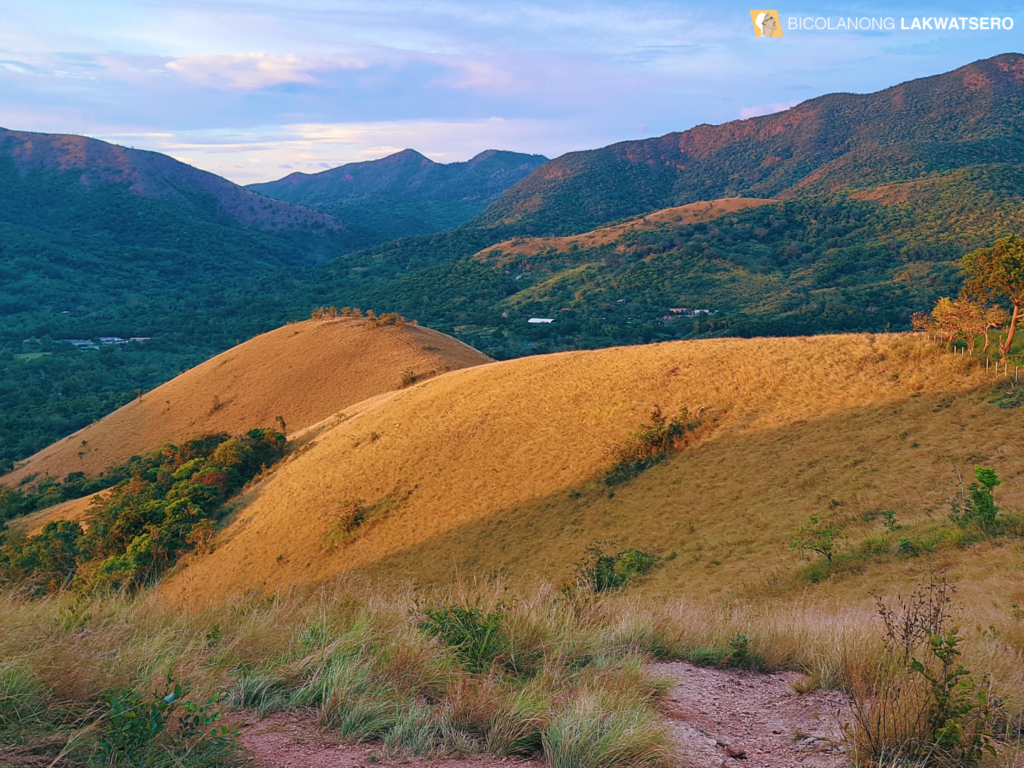 It's always best to get a morning flight to Coron to give you ample time to maximize your first day. After arriving at Busuanga Airport, travel to your chosen accommodation and opt for an early check-in. This will give you enough time to grab some lunch before you start exploring the town proper.
A tour of Coron's town proper is best done during the afternoon as the sunset really adds to the beauty of the places you'll be visiting. Tours usually start at 3 PM, so this also gives you time to have a change of clothes, or even squeeze in a short nap before heading out.
Here are some of the highlights of the Town Tour:
Mt. Tapyas
At 210 meters tall, this towering landmark reigns supreme over Coron Town and is widely considered the premier viewpoint in the region. Embark on an adventure up the mountain and reward yourself with an awe-inspiring sunset that will linger in your memories for a lifetime.
Maquinit Hot Spring
Maquinit is a unique gem in the world, one of a rare few saltwater hot springs that simmer with life-giving warmth. According to legend, the water is heated by an ancient volcano and rises to the surface in a picturesque two-tiered circular pool.
The walls of the pool are formed from rugged rocks, and the floor is blanketed in smooth pebbles, lending a raw, natural beauty to the already stunning surroundings of mangrove forest and adjacent beach.
St. Agustin Church
San Agustin Parish Church stands serenely in the heart of Coron as the town's only Catholic Church. A testament to history, the church was erected in 1901 and has undergone delicate touch-ups throughout the decades.
Despite its central location, the church remains a haven of tranquility, offering a respite from the bustling energy of the town.
Along with these above-mentioned destinations, the Coron Town Tour also includes a visit to the town plaza, Lualhati Park, Harbour Center, Cashew Factory, and some souvenir shops.
DAY 2: ULTIMATE ISLAND HOPPING TOUR
Now that you've had a glimpse of Coron's humble beauty, it's time to go on a showcase of its marvelous scenery through the ultimate island-hopping tour.
For this, you may opt to book a joiner tour or arrange a private island-hopping escapade. Either way, you will be picked up by your tour provider from your accommodation at around 7:45 AM, which is the usual start of all island-hopping tours.
The ultimate island-hopping tour would lead you to the wonders of Beach 91, Twin Peak Reef, Balinsasayaw Reef, CYC Beach, and these marvelous lakes and lagoons:
Barracuda Lake
Barracuda Lake is a serene escape, a sapphire-blue crater surrounded by towering limestone cliffs that soar toward the sky's cerulean hue. Its crystalline waters are warm and gentle, a luxurious retreat for divers and snorkelers seeking a still and peaceful haven.
Twin Lagoons
Nestled within the Calamian Archipelago's islets in Coron, Palawan, Twin Lagoons feature two mesmerizing bodies of water, divided by magnificent limestone cliffs.
With some of the area's most striking geological wonders, this captivating destination boasts a breathtaking landscape and incomparable natural allure, making it an absolute must-visit.
Kayangan Lake
Kayangan Lake basks in its title as Asia's purest lake. Its views are nothing short of breathtaking, with emerald waters as clear as crystal and limestone mountains that stand guard.
The stairs leading to it might be a bit of a challenge, but its deep crystal-clear waters make the entire journey definitely worth it.
DAY 3: CALAUIT AND BLACK ISLAND TOUR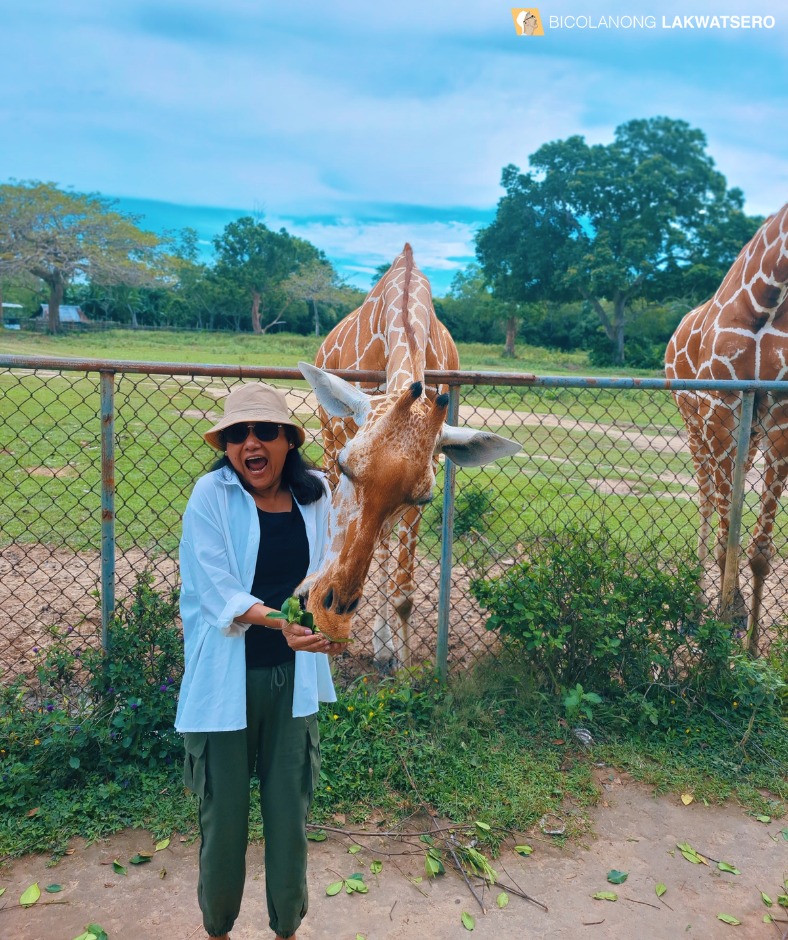 Just when you thought you'd already seen the best of Coron, Palawan, your third and last full day in this destination will give you more of this island's beauty.
After checking beaches and town landmarks off your list, it's time to explore the other face of Coron with a safari experience coupled with a stunning cave.
Just like the ultimate island hopping, the Calauit Safari and Black Island Tour also start at 8 AM, with tour providers picking you up from your accommodations around 7:45 AM.
During this tour, you'll be visiting the following attractions:
Calauit Safari Park
The Calauit Safari Park is a sprawling 3,700-hectare game reserve and wildlife sanctuary. Here, African giraffes and zebras roam amidst a unique habitat, surrounded by endangered species native to Palawan's Calamianes chain of islands. Formerly known as the Calauit Game Preserve and Wildlife Sanctuary, this conservation haven is a true marvel to behold.
Black Island Cave and Beach
Despite its moniker, Black Island is a tropical paradise with a pristine white beach and a sea of turquoise. Perfect for outdoor enthusiasts seeking adventure through trekking, cave exploring, snorkeling, or simply soaking up the sun on the shore, it's an idyllic escape everyone can enjoy.
Apart from these highlights, the Calauit and Black Island Tour also includes a visit to Busuanga Town Proper and Rio Playa.
DAY 4: FREE TIME AND DEPARTURE
Depending on the time of your flight back to Manila, your last hours in Coron can be spent in various ways. You may opt to stay in your hotel and spend your time leisurely or go back to the town proper to do some last-minute shopping for additional souvenirs.
No matter how you choose to spend your time before heading to the airport, make sure to leave at least an hour and a half before your scheduled departure to allow some time allowance just in case something unexpected comes up.
The island indeed offers breathtaking beauty and a diverse range of activities. From the crystal-clear waters of Kayangan Lake and the pristine white beach of Black Island to the surreal experience of diving at Barracuda Lake and the wild adventure of the Calauit Safari Park, Coron offers something for everyone.
Being face to face with such grandiose works of nature can get quite addicting, so if this 4D3N Coron itinerary triggers more of your wanderlust, feel free to extend and explore more of this paradise's beauty.