While many may see traveling as a form of leisure, to some, it can be a meditative way of finding spiritual growth and grounding oneself. The world holds a multitude of places that offer more than just the scenes and the thrills.
Spiritual destinations, in particular, provide an opportunity to connect with the divine, explore ancient cultures and traditions, and discover new perspectives on life. These are places where the soul can find nourishment, and the mind can find peace.
Whether you are seeking enlightenment, inner healing, or simply a deeper understanding of the world around you, these places offer a unique glimpse into the world of spirituality and the human experience. So pack your bags, open your heart, and embark on a journey of a lifetime to these ten spiritual destinations for the soulful traveler.
1. Camino de Santiago, Spain
Camino de Santiago, which literally translates to "the way of St. James," is a revered medieval pilgrimage that beckons explorers to journey towards the majestic Cathedral of Santiago de Compostela.
With its timeless popularity and the plethora of routes, it has been inscribed as a UNESCO World Heritage Site since 1993, as it has fostered cultural exchanges among people from various corners of Europe and the world for centuries.
Challenging the physical and mental fortitude of those who embark on its paths, the Camino de Santiago teaches each trekker to focus on the journey rather than the destination, offering each visitor a one-of-a-kind spiritual experience.
2. Varanasi, India
Referred to by many as the world's oldest living city, Varanasi's initial settlement dates back to 2,000 BCE. It is the most revered among the seven sacred cities in Hinduism and is considered the cultural and spiritual core of India.
Pilgrims visit Varanasi to perform various religious rituals such as bathing in the Ganges, offering prayers, and cremating their loved ones. Apart from this, it is also believed that this is where Buddha gave his first sermon, making it significant for Buddhists as well. Varanasi is also where they perform the aarti, where sadhus demonstrate their devotion by lighting lamps and swinging incense. making the ritual a spectacular and mystical sight to behold.
3. Angkor Wat, Cambodia
The Angkor Wat stands out as the grandest spiritual enclave on the planet. Originally built as a Hindu temple to serve as a mausoleum for King Suryavarman II, it has evolved into a sacred place for Buddhist monks to congregate.
The entire complex represents a breathtaking human feat that exudes an enthralling aura of inspiration. For several years now, people from various backgrounds have gone on spiritual trips to this location to immerse themselves in the profound sense of spirituality, rejuvenation, and vigor that the site provides.
4. Uluwatu Temple, Indonesia
The Balinese Hindu faith reveres Uluwatu as a site where the omnipotent Hindu Trinity – Brahma, Vishnu, and Siva – converge. As a result, Uluwatu Temple is regarded as a divine sanctuary dedicated to Siva Rudra, the Balinese Hindu god of all the elements and facets of existence in the world.
Perched over a cliff with an astounding view of the Indian Ocean, Uluwatu Temple in Bali, Indonesia situates any visitor at the meeting point of culture, history, faith, and nature, giving off that calming sense that invigorates the soul.
5. Uluru, Australia
As if alive, the magnificent Uluru, pulsates at the heart of Australia's 'Red Centre', earning its place as one of the nation's most iconic sights. Witness the kaleidoscope of colors dance before your very eyes as you inhale the crisp, fresh air.
With age-old cave paintings and rock formations, the vicinity enclosing this work of nature has been recognized as a UNESCO World Heritage Site. Commonly referred to as Ayers Rock, it has served as a haven for spiritual seekers. The site provides an excellent opportunity to gain knowledge about the aboriginal Australian way of life, witness ancient spiritual ceremonies, and embrace the tranquil ambiance of nature.
6. Kyoto, Japan
Japan never ceases to enchant people with its alluring charm, offering an unparalleled blend of rich culture and modernity. The Land of the Rising Sun is renowned for more than just its vibrant shopping districts, exhilarating theme parks, and scenic tourist destinations; it also serves as a retreat for spiritual awakening.
Being the former capital of Japan, Kyoto was originally called Heian-kyo or the "Capital of Peace and Tranquility". This prefecture has been the epicenter of cultural growth for centuries, holding 90 Christian churches, 400 Shinto shrines, and 1,660 Buddhist temples. Immerse yourself in the serene and contemplative atmosphere of Kyoto as you explore its countless spiritual sites, and delve into the mystical essence of its ancient legacy.
7. Lalibela, Ethiopia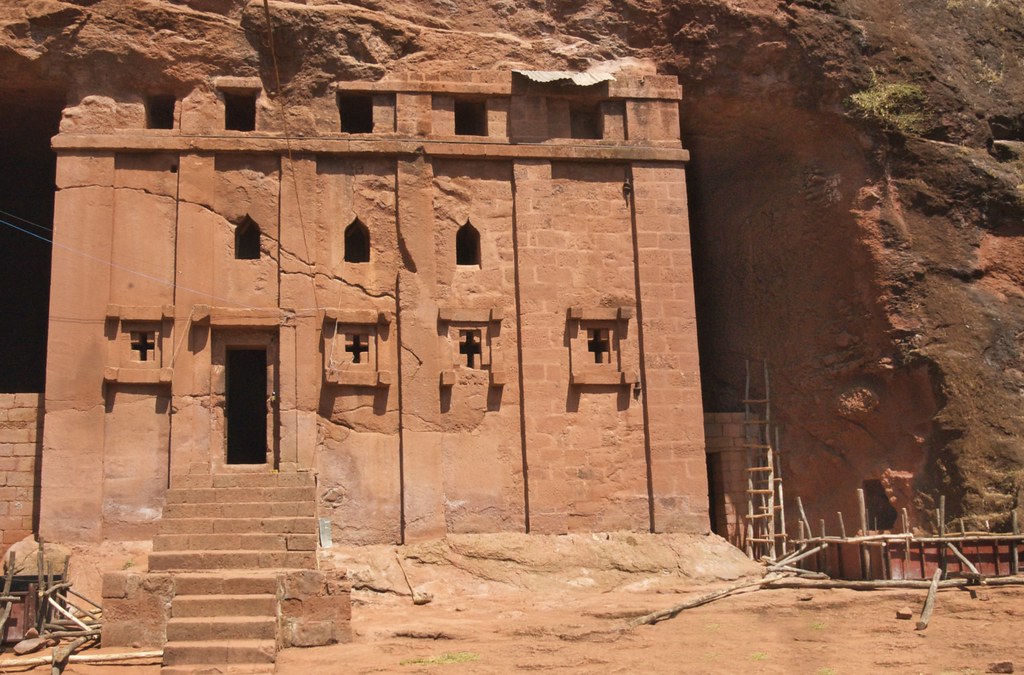 Lalibela is a sanctified site of Ethiopian Christianity. The town's legendary narrative recounts the tale of King Lalibela, who sought to erect the 12th century's "New Jerusalem" in response to the Muslim conquests that had disrupted Christian pilgrimages to the Holy Land.
As you traverse the winding passageways and walls of these ancient churches, you'll be immersed in a transcendental experience that resonates with the collective prayers of generations of devout pilgrims who have journeyed for days and weeks to reach this sacred ground. Lalibela takes you on a mystical journey that transcends the boundaries of time and space and transports you to a realm of divine contemplation.
8. Lake Titicaca, Peru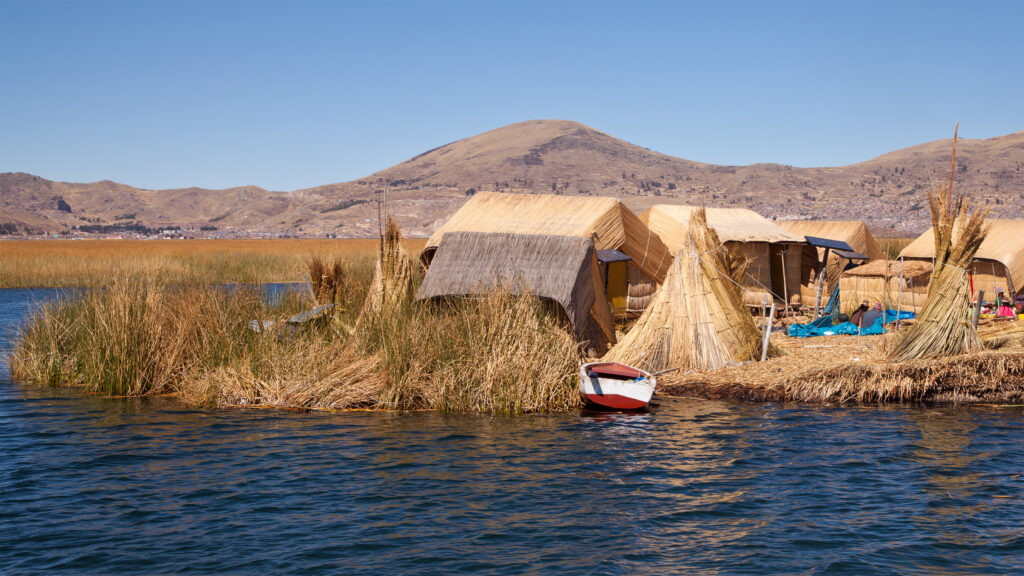 Soaked in a rich tapestry of legends and myths, Lake Titicaca is nestled in the heart of the Inca civilization. According to fabled accounts, Manco Cápac, the king and founder of the Inca civilization, was born from a rock on Isla del Sol, an island in the midst of the majestic lake.
Over time, the lake evolved into a sacred religious center, attracting pilgrims from across the vast Inca empire to pay homage to its holy shrines. Immerse yourself in the ancient aura of this storied site and marvel at the enduring legacy of a civilization that continues to capture our imagination.
9. Batanes, Philippines
Batanes is a province located in the northernmost part of the Philippines, which is part of the Cagayan Valley region. This idyllic region is home to sprawling rolling hills and a deep blue ocean, exuding a sense of exclusivity and solitude.
While the province does not hold any predominantly religious structures or attractions, it places any tourist in blessed isolation, making it the perfect place for those looking for some peace and serenity, and offering a quintessential opportunity to find oneself.
From the awe-inspiring temples of Angkor Wat and Uluwatu to the natural wonder of Uluru and the peaceful solitude of Batanes, these places invite us to reflect and connect with something larger than ourselves. These spiritual destinations offer a unique opportunity to expand your perspective, gain new insights, and deepen your understanding of the world around us.