The Big Mango is home to a wide variety of cafes, each with its own unique charm and character. However, there are few cafes in Bangkok that stand out for their visually appealing interiors and perfect ambiance, making them the ideal spot for shots that should belong to your Instagram feed.

These cafes are known for their creative decor, delicious food, and refreshing drinks. From sumptuous breakfast, lunch, and dinner to unique and creative decor, you'll have plenty of opportunities to capture the perfect shot.

So if you're looking for a place to relax and unwind or just to take the perfect photo for your social media feed, these cafes offer the perfect setting.

1. The Blooming Gallery
LG/F, Eight Thonglor, Sukhumvit Soi 55 (Thonglor), Bangkok, Thailand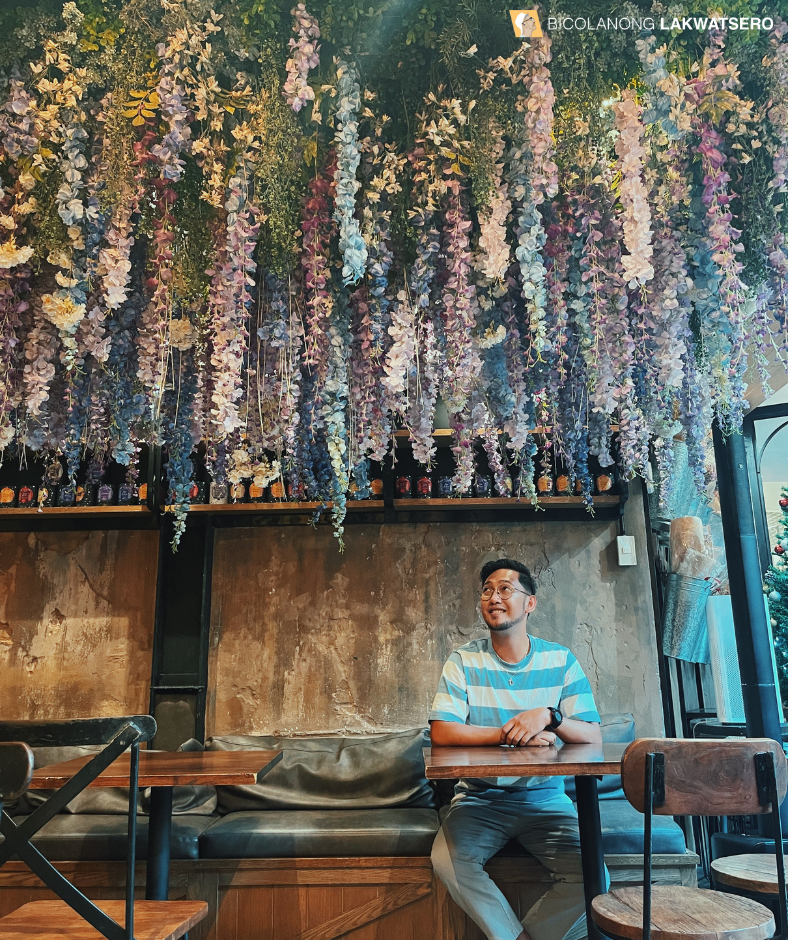 Step into a world of art and indulgence at this one-of-a-kind tea spot. Nestled inside a glasshouse and surrounded by a forest of hanging ferns and flowers, this tea spot is the perfect escape from the hustle and bustle of the city.

The menu is inspired by Monet's impressionist paintings, offering a wide selection of 22 imported teas, such as the Original Mommy's Nursing Tea (a blend of banana blossom, ginger, and black pepper), or the My Dear Rose, a delicate rose fruit tea.

Along with the teas, you can also enjoy comforting dishes like purple sweet potato fries, kaprao quinoa, and freshly baked English scones.

But among all the items on their menu, The Blooming Garden takes the spotlight for me. It's a delectable pistachio chocolate lava cake, served with a scoop of creamy pistachio gelato. A perfect combination of sweet and savory, this cafe is sure to delight your taste buds.

2. Factory Coffee
49 Phaya Thai Rd, Bangkok, Thailand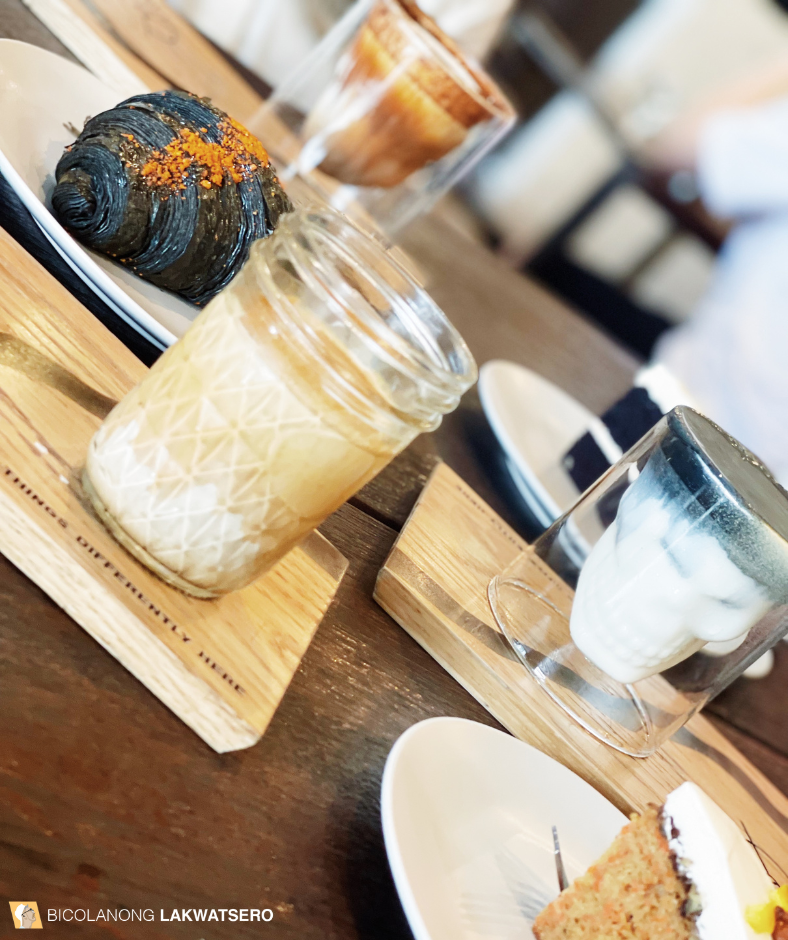 Nestled amidst the hustle and bustle of Phaya Thai Road lies a hidden gem: a specialty coffee shop run by award-winning baristas.

This cozy nook is renowned for its one-of-a-kind menu, featuring delights such as the "Mrs. Cold," a heavenly concoction of double-layered espresso and a hint of their "secret" milk.

But that's not all, as they also take pride in brewing only the finest beans, locally sourced and available for purchase, so you can savor the taste in the comfort of your own home.

Among their unique drinks, one of the must-tries is the Vader, a signature dark and mysterious brew, infused with the bold flavors of charcoal and elegantly paired with a dollop of creamy cold milk, all served in a skull-shaped cup, beckoning you to take a sip of its dark, rich, and smoky flavor.

3. Souffle & Souffle Pancakes Cafe
56, 8 Thong Lo Rd, Klongtan Nuea, Watthana, Bangkok, Thailand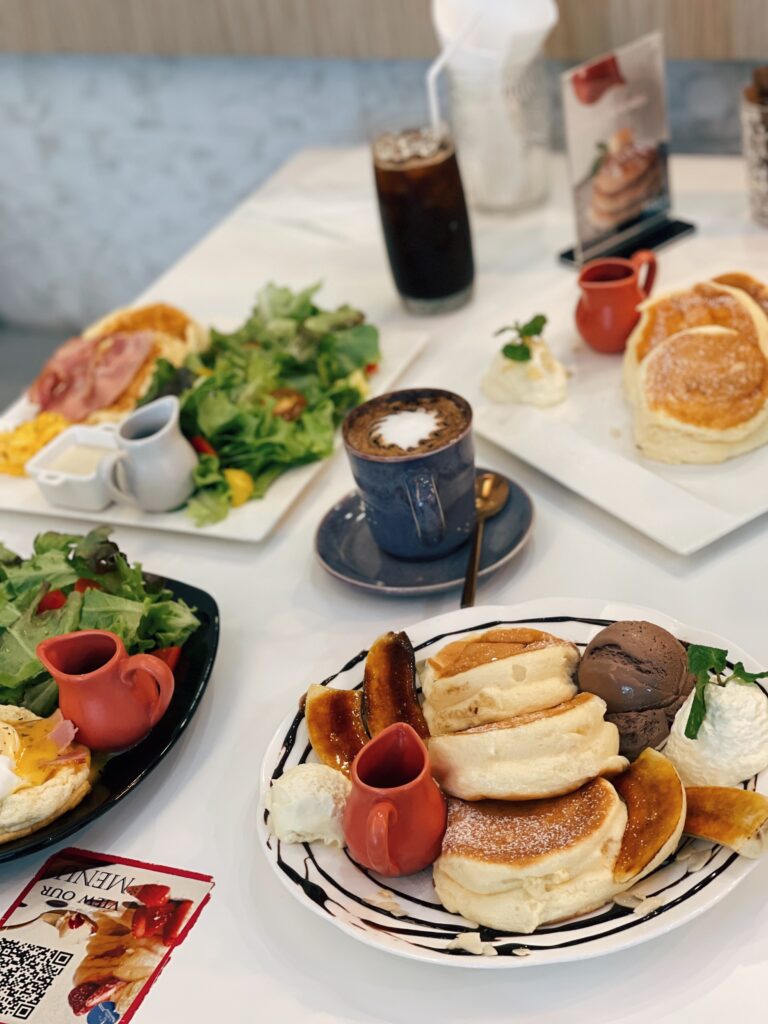 Just walking distance from BTS Thong Lo, Souffle & Souffle Pancakes Cafe beckons with its warm minimalist design, inviting you to step into a cozy living room ambiance. But it's not just the atmosphere that will keep you coming back, it's the culinary masterpiece that is their signature souffle pancakes.

These warm and fluffy breakfast treats are crafted to perfection, with a variety of toppings such as strawberry, mango, and more to choose from. Each order is baked fresh using only the finest ingredients, with a recipe and technique so precise that every bite will melt in your mouth and put a smile on your face.

The cafe also offers other delicious items on its menu, such as scones, afternoon tea, coffee, smoothies, cream soda, and more.

4. BlueTamp Specialty Coffee and All-day Brunch
56 Soi Lat Phrao 73, Saphansong, Wang Thonglang, Bangkok, Thailand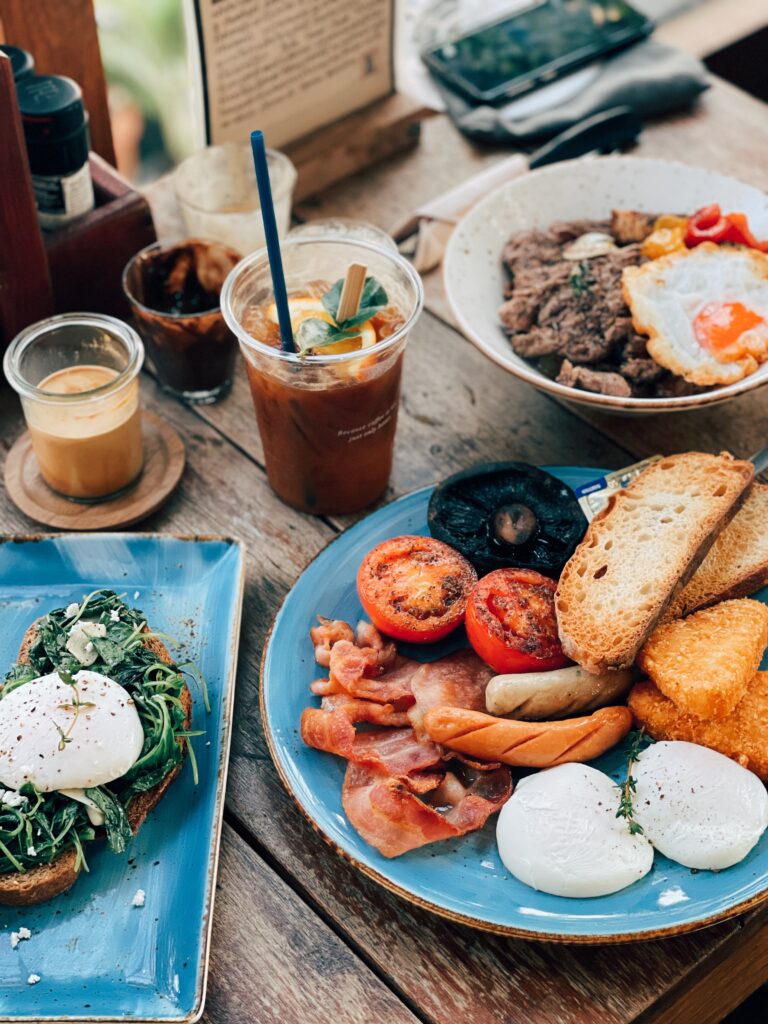 Nothing makes the perfect pair for coffee apart from breakfast, and that's exactly what BlueTamp Cafe serves. The café boasts a serene atmosphere with wooden furnishings, lush greenery, and ample natural light. They take pride in their rotating selection of single-origin and specialty coffee blends sourced from all corners of the globe.

But it's not just the coffee that is worth savoring; the café also serves up a delicious brunch menu. Start your day off right with their Big Breakfast, or indulge in the decadent grilled banana-topped French toast.

For something a bit more unique, try the Thai-inspired Garlic Shrimp Omelette Rice dish. Bluetamp is the perfect place to escape the chaos of the city and savor a delicious meal and a great cup of coffee.
5. Farm to Table Hideout
15 Soi Tha Klang, Wang Burapha Phirom, Phra Nakhon, Bangkok, Thailand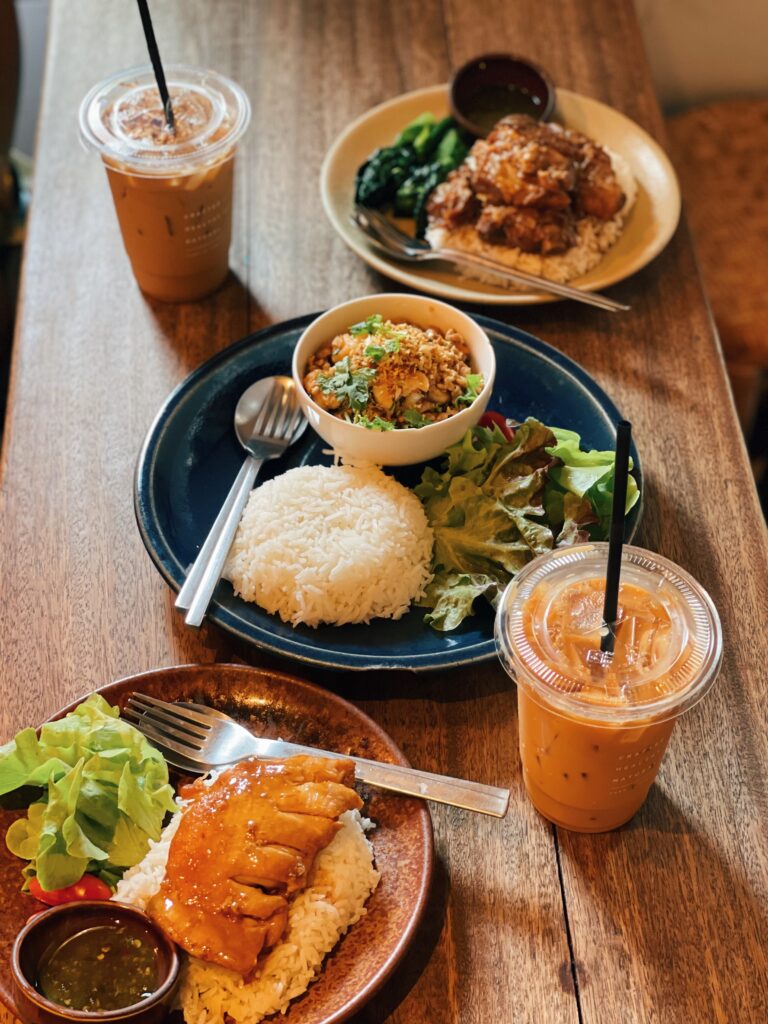 Hidden behind an old fresh market, Farm to Table Hideout is a treasure trove of culinary delights. The café is housed in a century-old Rama 5-era house. And though the alley that leads to it feels a bit sketchy, the end result is well worth it.

Once inside, you'll find a cozy, contemporary-yet-rustic cafe that seamlessly blends the charm of the original building with the fresh market location, featuring decor such as vegetable baskets and metal food carts.

The menu offers a great array of European and Asian dishes. Savor the simplicity of a roast chicken salad with housemade dressing. Indulge in the exotic flavors of coconut rice dumplings paired with coconut-butterfly pea ice cream. Each dish is crafted with the freshest ingredients and served in a warm and inviting atmosphere.

Siam cradles a number of cafes, each with its own unique and vibrant personality. The five mentioned above are just a few examples of the many IG-worthy cafes in Bangkok.

Whether you're looking for a serene and peaceful atmosphere, or a cozy and rustic setting, these cafes have something for everyone. From unique and delicious food and drinks, to beautiful and Instagrammable decor, these cafes will not only satisfy your taste buds but also make your social media feeds look great!

So next time you're in Bangkok, be sure to check out these Instagrammable cafes and snap some great shots for your followers.