The past two years have been quite hard on us travelers with all the imposed restrictions from border to border. Luckily, the world has slowly opened up, and we can once again enjoy the delight that globetrotting brings. And when it comes to traveling, whether locally or internationally, we can't deny that we have always relied on our smartphones for the best travel apps that aid us in finding our way through the entire trip process.

From bookings, reservations, and even finding activities to do during the trip, there's an app that could make your vacation more effortless. In this article we introduce you to five essential apps for travelers that would make a difference in your future trip.

1. HOPPER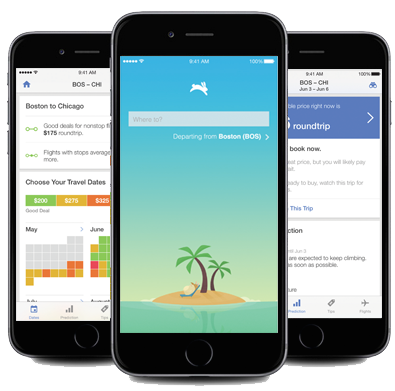 Image taken from Hopper website.
A well-planned trip makes for a memorable vacation, and when planning a getaway, Hopper makes it easier. The main feature of this application is its price prediction technology which allows you to know the best dates when booking your flights. Recent updates on the app also added the price freeze option, which allows you to lock in the lowest possible prices for flights and hotel bookings.

Apart from these mentioned features, Hopper allows you to find car rentals, making mobility during your trip less of a hassle. The best part? It's free to download both for iOs and Android users.
2. TRIPIT
Image taken from TripIt website.
It's no secret that a lot of things go into traveling, especially when it's across multiple countries. Planning itineraries and preparing necessary documents are just a few of the things that make globetrotting quite a handful of work. Good thing apps like TripIt make it easy for travelers like us to do many of these things within a single application.

This app allows you to organize your travel plans by creating comprehensive itineraries that sync with your phone's calendar. It also provides you with the latest COVID-19 guidelines of your chosen destination. Its share feature allows you to share your travel plans with whoever is picking you up at the airport or anyone you need to coordinate with during your entire vacation.

3. LOUNGEBUDDY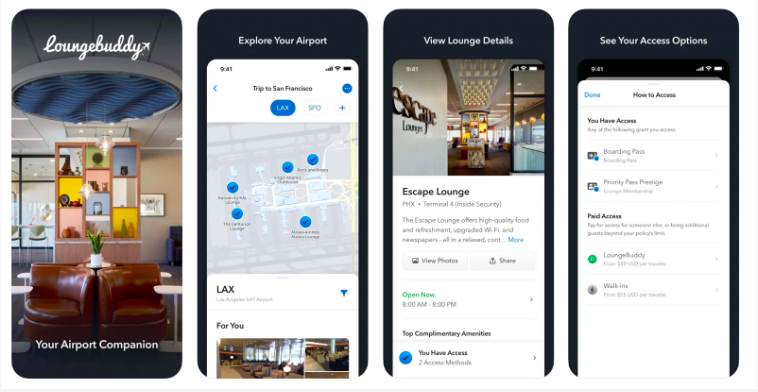 Screenshot from Apple App Store.
If there's one thing any traveler hates about jumping from one place to another, it's those extremely long layovers that get you stuck within the confines of the airport. But these long hours don't necessarily have to be such a bummer, especially with the help of apps like LoungeBuddy.

Regardless of what airport you're at or what airline you're flying, LoungeBuddy gives you premium access to airport lounges around the world. By creating a trip in the app, you get information on which lounges you will have access to based on the airports you are going through. The app will also provide you with the necessary steps in purchasing lounge access as early as two months ahead or as late as during the day of your trip.

4. TRIPLINGO
Being surrounded by people who speak a different language definitely adds to the fun of being in a different country. However, being in a destination with a foreign language can also get you into sticky situations, which is why it's important to learn some phrases that would help you communicate with locals during your trip.

But why settle with phrases when you can sound like a local through TripLingo? This app doesn't just translate phrases for you, it translates your voice to make it sound like you're the one speaking the language. Quite extra, isn't it? As a matter of fact, this app is so cool it even has a phrase section that includes tabs on humor, fun, nightlife, and flirting. Who knows, this app may even lead you to your "lovey from another country."

5. TRICOUNT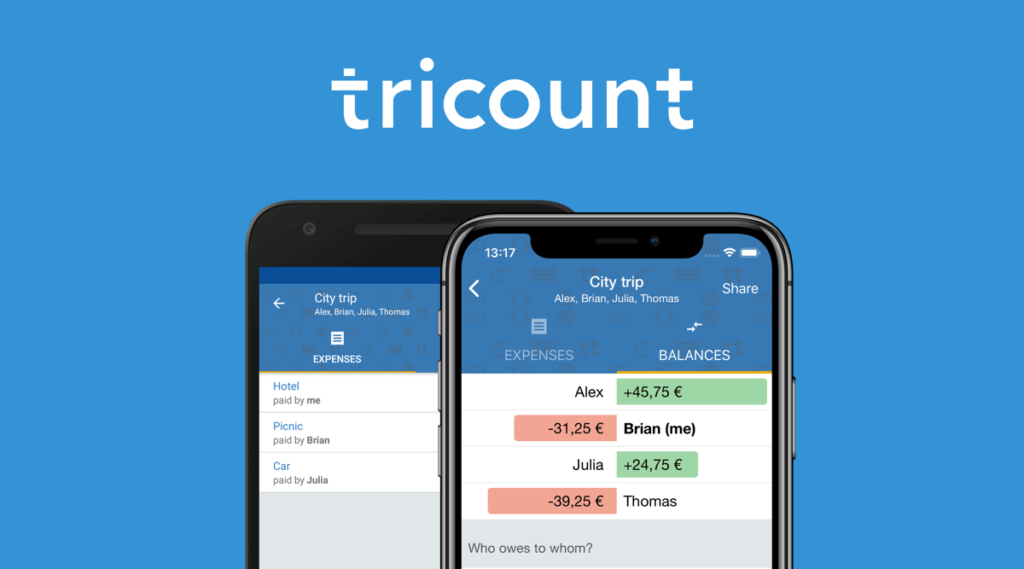 Image taken from TriCount website.
A trip shared with friends is definitely one of the best getaways one can have. But when you're splitting costs in a country with a different currency, you may find yourself left with a splitting headache. This is where the beauty of TriCount comes in.

This app calculates the entire cost you spent and splits the bill evenly among those involved, leaving you worry-free about who owes how much. All you have to do is create a trip and invite your friends to join that trip in the app. Every time someone pays for something, just input it on the app and it will automatically divide it evenly. TriCount also allows you to store photos of receipts during the trip, and at the end of your vacation, it will give you a balanced cost of who owes how much, making it easier to settle.
These are just some of the best travel apps out there. We're pretty sure there are a ton more that can help you out with your upcoming trips. Safe travels!