Pandemic or not, we all face different sorts of stressors be it from work, home, or just our immediate environment. This is why most of us crave the opportunity for an immediate escape that lets us blow off some steam and declutter our minds. And when it comes to cooling down, there's only one destination that comes as the top of the head suggestion–Baguio City.

Baguio derives its name from the indigenous Ibaloi word "bagiw," which translates to moss. If you've been to the city, you'll understand why the natives called it such, since you will be greeted by the lush greenery that carpets this rich highlands.

ABOUT BAGUIO
The city sits on top of a mountain with an elevation of almost 1,470 meters (5,000 ft). In a tropical country like the Philippines, you can only stand the heat for sometime before it gets sticky and annoying, making Baguio a paradise that offers a much needed respite from the muggy metro. Due to its climate, it has been branded as the Summer Capital of the Philippines with temperatures that rarely exceed 26℃ (79℉) even during the country's dry season.

Despite its moniker, you don't really have to wait for the summer to pay a visit. Truth be told, Baguio's climate is only one of the many reasons why the city is such a hit among local and foreign tourists. So if you're one of those who have been dying to get a quick break from the polluted city life of Metro Manila, here's a treat for you. Hop on that bus and go on a hassle-free cool down with this 24-hour guide in visiting attractions in Baguio City.

GETTING TO BAGUIO CITY
Begin your journey by getting a tourist pass from the city's online portal, Baguio Visita. Note that you will be asked to create an account and fill out a travel pass form for your visit. Necessary details such as the address of your accommodations in Baguio and mode of transportation will be asked so it's best that you already have these handy.

Once you have an approved Visita Pass, get a ticket bound to Baguio. Depending on where you live, you may opt to buy a ticket from the most famous Baguio bus line, Victory Liner, which has terminals found in Cubao and Pasay. You may opt to book your ticket over the counter, or via their website.

It's advised to get the 2 AM trip so you can avoid the city traffic going to the terminal. Being on the 2AM bus also gets you to Baguio by 6AM or earlier, allowing you to maximize your exploration with an early start.

HOUR 1-2 (0700 to 0800)
Since you're arriving early in the morning, make sure to load up for the day's journey with some warm and sumptuous breakfast. This wouldn't be a worry as a famous breakfast place, Cafe by the Ruins Dua, is just within 2 kilometers of the bus terminal you're getting off at.

Make sure to try out some of their bestsellers which include a wide variety of pastries like banana and blueberry muffins, pancakes, and french toasts. Other breakfast hits to try are beef mami, champorado, and they're iconic kamote bread–all of which are made from locally sourced ingredients.

HOUR 2-6 (0800 to 1200)
Now that you've fully loaded up, time to begin exploring attractions in Baguio starting with the staples such as the following: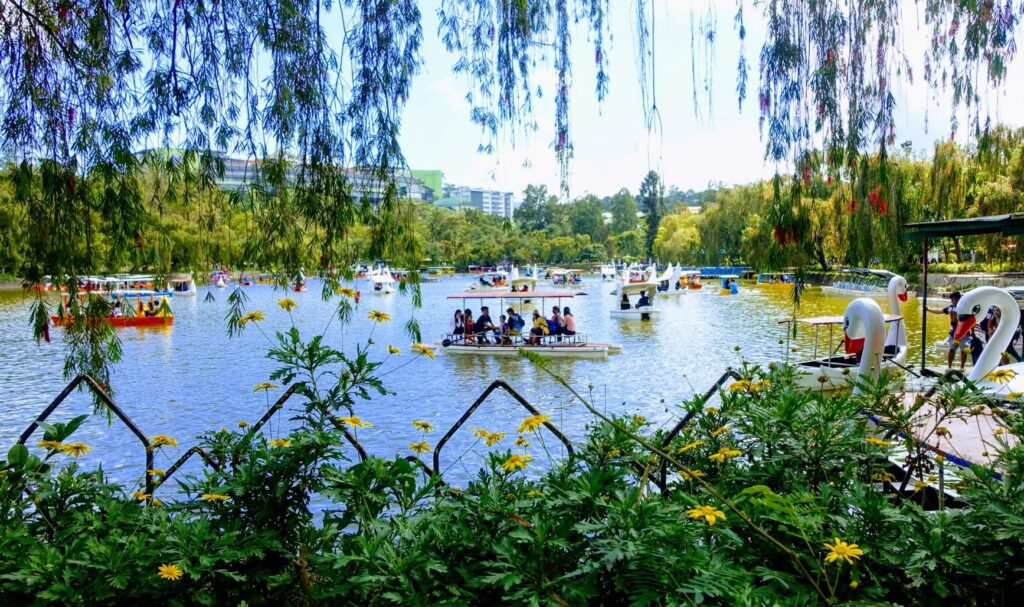 Dubbed as "The Heart of Baguio City," this historic urban park was designed by former Baguio City planner, Daniel Burnham. It features laidback activities such as picnicking, food tripping, biking, and boating on its lake.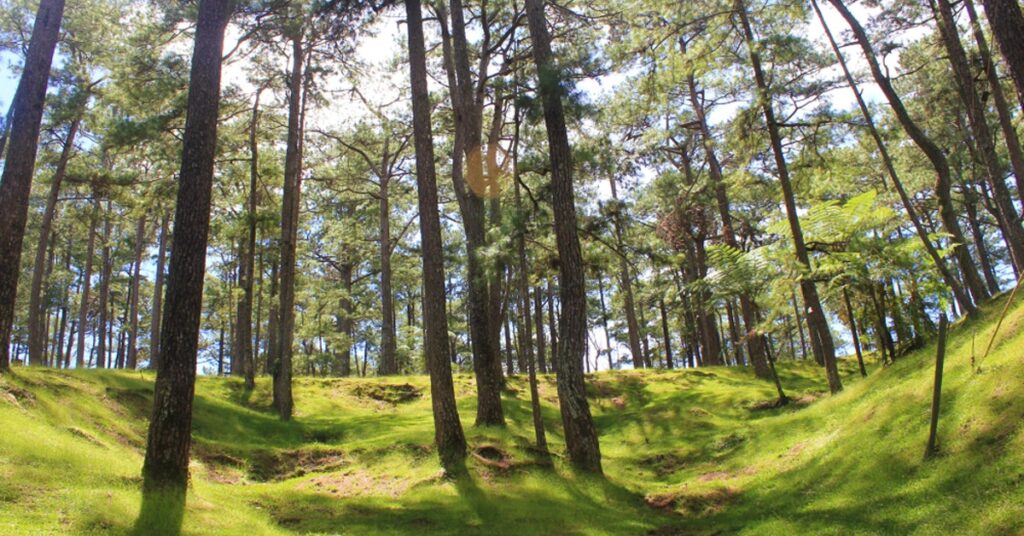 This former military camp is only 3.5 kilometers away from Burnham Park and offers the relaxing vibes of a paradise cradled within a city. The perfect detox for your mind and soul, you can go on a "Forest Bathing" which is derived from a Japanese concept of taking in the relaxing atmosphere of the forest. Apart from this, zipline adventures, tree top walks, and trekking may also be enjoyed here.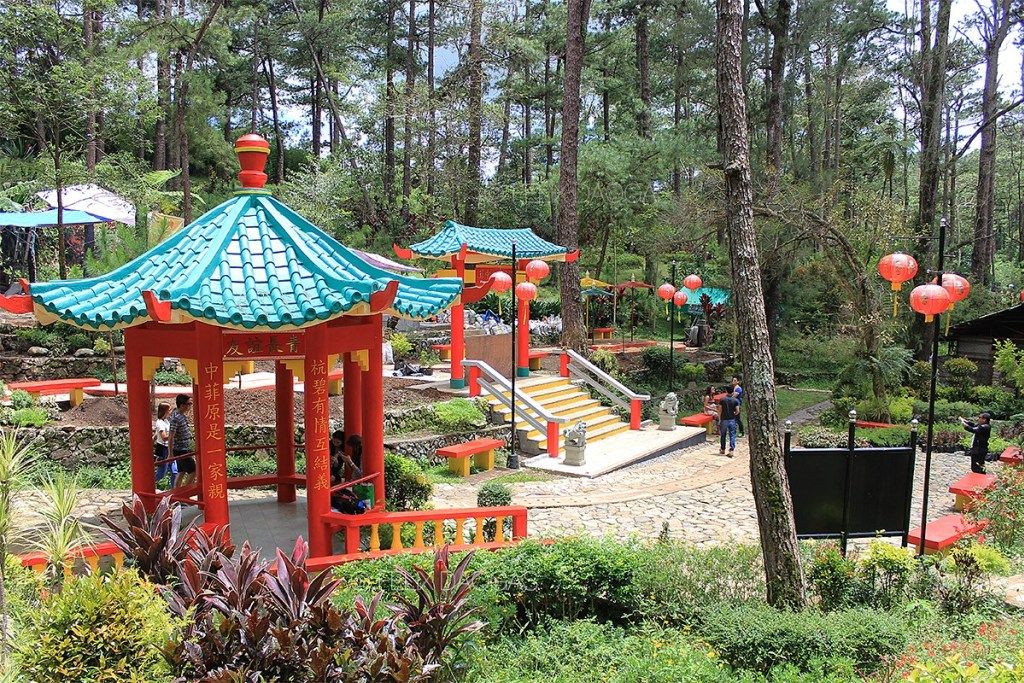 The perfect follow through to forest bathing, Botanical Garden is only a 6-minute travel from Camp John Hay. Inside, you'll find several gardens, an art gallery, and souvenir stalls offering local handicrafts. Feast your eyes in the colorful display of blooms, and enjoy the sight of gentle butterflies populating the gardens.
Another short trip from the Botanical Garden would take you to yet another place of zen energy, the Kawayanan Eco Park. Inspired by Kyoto's Bamboo forest, this eco park showcases different species of bamboo neatly lined along a pathway, creating a natural green canopy. Feel free to stop and meditate, or take some snaps for your social media feed.

HOUR 6-8 (1200 to 1400)
Having gone to several spots, you'd already be looking for lunch around this time for sure. So for your 6th to 8th hour in the City of Pines, head to Tam-awan village at Long Long Road to indulge in some authentic Cordilleran cuisine at Farmer's Daughter Restaurant.

This restaurant features the rustic vibes of thick thatched roofs that reflect the indigenous houses of the region. Some of the must-tries in the resto include their Chicken Pinikpikan, a dish native to the Cordillera region, and Etag, which is a popular Sagada delicacy made from smoked pork cured with salt.

After eating, take the opportunity to go on another cultural experience by paying a visit to the adjacent Tam-awan Village. Established by National Artist BenCab in 1998, this place is a concentration of traditional Ifugao huts that allow you to take a peek at the brilliant craftsmanship of the Ifugaos.

HOUR 8-9 (1400 to 1500)
Since hotel check-ins normally start at 2PM, this would be the perfect time to head to your chosen accommodation so you can get settled in and maybe rest for a little. Since an accredited hotel is required to get your tourist pass from Baguio Visita, you should already have a chosen accommodation. But if you're just on your planning stage and would need suggestion for places to stay in the city, here are some options: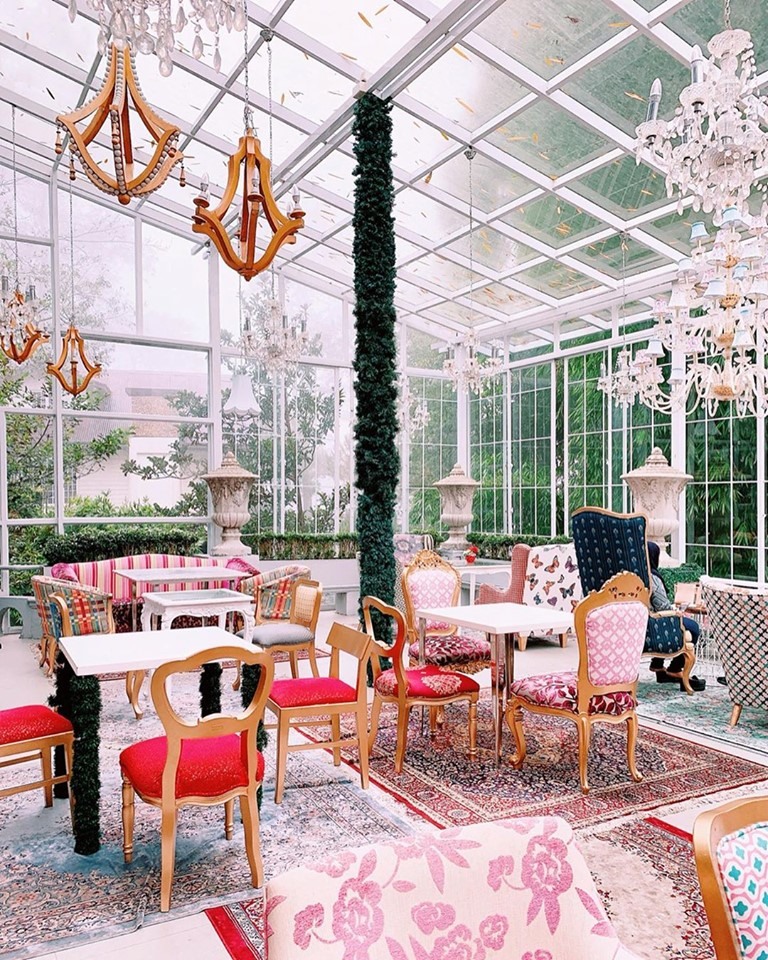 G1 Lodge
Inn Rocio
Kamiseta Hotel
The Manor at Camp John Hay
All of these accommodations offer ease of accessibility especially to the attractions mentioned in this article, and provide the modern pleasantries needed for a comfortable stay.

HOUR 9-13 (1500 to 1900)
After getting settled in, embark on another exploration. Since you're done with the natural attractions in Baguio City, it's now time to get up close with its art and culture. Several tourist destinations provide a great cultural experience, but some of the best ones are as follows: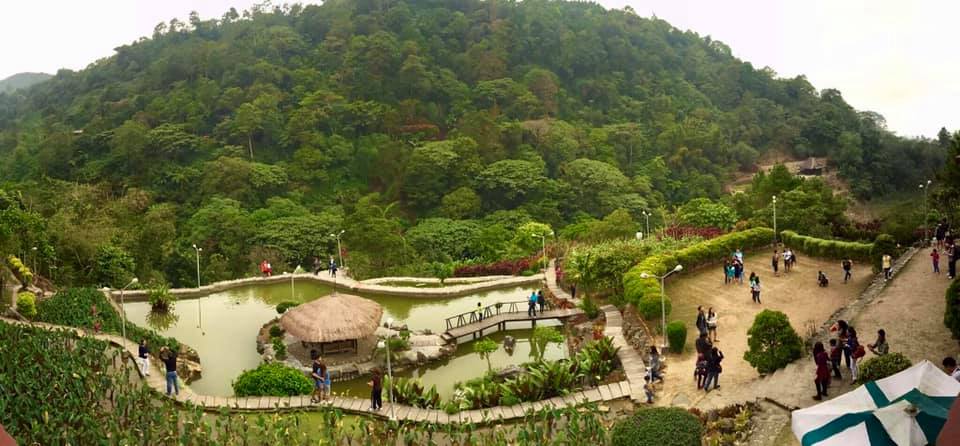 This four-storey building is relatively hard to get to, but is definitely worth the trip. Showcasing a multitude of National Artist Benedicto Cabrera's art collections, this museum holds several artworks such as sketches, paintings, drawings, artifacts, art installations, and sculptures, which exhibits a lot about the Cordillera region and its culture and traditions.
Ifugao Woodcarvers' Village
A display of great craftsmanship and pieces of history, this village was originally established to house the woodcarvers from Hapao, a barrio in Ifugao. While many wood carvings are offered in different parts of Baguio, the ones from this village are said to be the best ones as they are crafted by an indigenous group that has wood carving engraved on their culture.
The newest attraction in the city, Igorot Stone Kingdom, opened just last year. It is a vast playground for both adults and kids alike spanning a total land area of 6,000 square meters which showcases winding stone pathways layered in a way that resembles the famous rice terraces. Taking inspiration from the Ifugao tradition of stone layering, it showcases the architectural ingenuity of the Luzon's northern tribes.

HOUR 13-15 (1900 to 2100)
The sun has set by this time, but Baguio isn't only alive during the day as it also has a thriving nightlife unique from the bars and pubs you're used to in the metro. So, for your 13th to 15th hour in Baguio City, head to Ben Palispis Hwy and dine at Baguio Craft Brewery, a modern tavern that features a garden and great local and international beers on tap.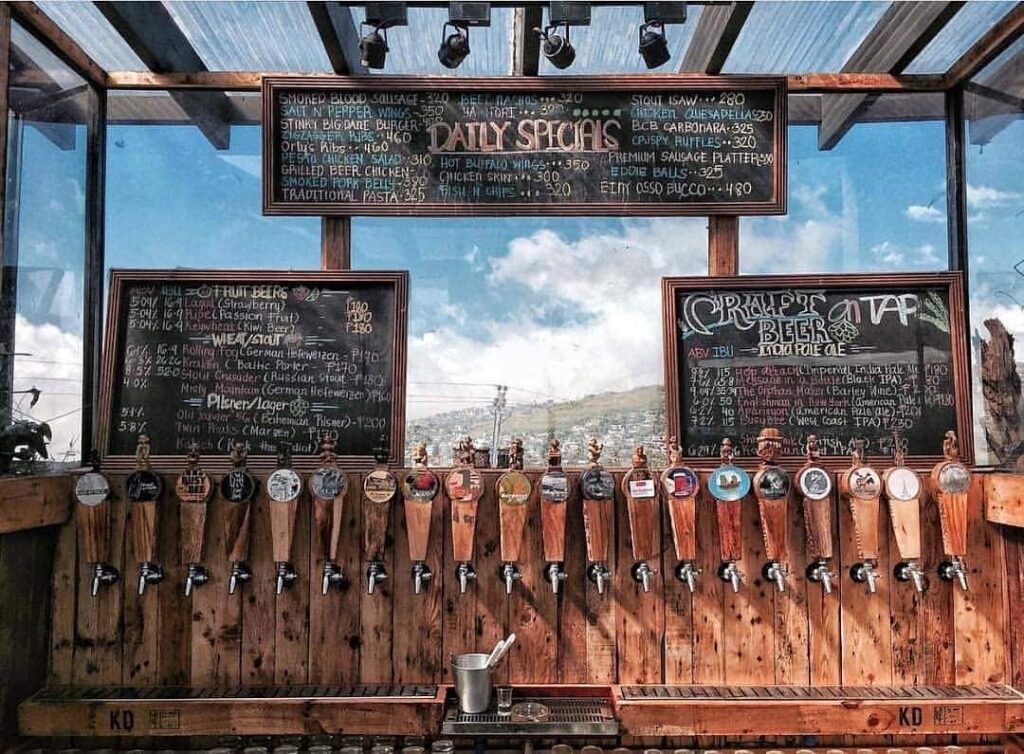 Before going for the alcohol, make sure to fill up with their must-try dishes like ribs, pork belly, nachos, and chicken inasal.

HOUR 15-18 (2100 to 0000)
This may be the last of the activities in your 24-hour stay in Baguio, but it is one of the most popular activities to do at night. Just in time for its opening, head to Harrison Road for some great finds at the Baguio Night Market. Cold weather necessities such as boots, coats, and jackets are available here, and at much cheaper prices too. Apart from that, several pre-loved items like branded bags, clothes, shoes, and accessories may also be found. If you're looking for good deals on Baguio mementos, this place is also the best one to shop at as they offer souvenirs at lower prices.

HOUR 18-24 (0000 to 0600)
And finally, for your last hours in the city, retreat to your accommodation to get some well-deserved rest. And while your 24th hour ends at 6 in the morning, you can always choose to maximize your stay until the hotel's checkout time, which is normally at 12 noon.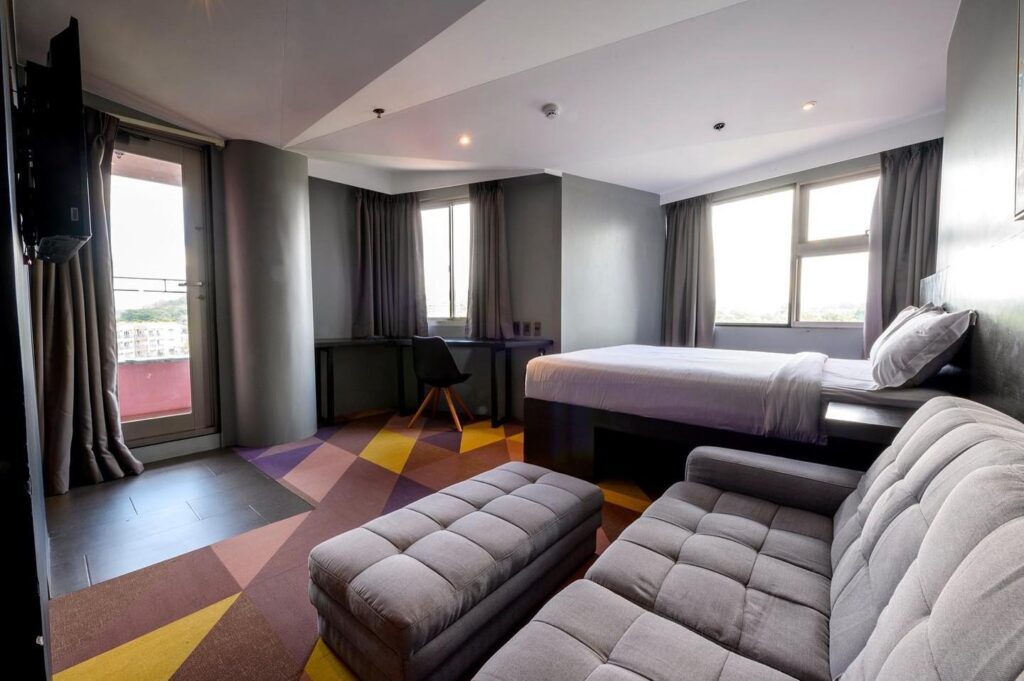 Sometimes 24 hours isn't enough to maximize your stay in the City of Pines. But as working adults, sometimes, 24 hours is all we get to reconnect with ourselves and get grounded. But when the stress piles up again, you can always take comfort in the fact that you can spend all hours of the day stress-free in Baguio City, which is just a 4-hour trip away.