Bohol is among the thousands of magnificent islands that make up the Philippines. It is located in the Central Visayas region and is also considered as a prime tourist destination next to Boracay. The island is mainly known for its excellent diving spots, fine and clear beaches as well as the marvelous Chocolate Hills. Aside from those, the province actually offers a lot more things that would surely fill the excitement of both foreign and local tourists.
You're probably dying to know what more can you expect from this island. To give you an idea, here's a list of things you can look forward to when you visit Bohol.
Enjoy a Day Trip to Chocolate Hills
If there's one thing Bohol is well-known for, it's none other than the Chocolate Hills. For those who don't know, the Chocolate Hills are a geological formation which consists of at least thousands of hills spread over the town of Carmen in Bohol. During the rainy or wet season, the hills are covered in green grass, but once the summer or dry season starts, they turn brown like chocolates, hence their name. Because of its unique formation, people often consider it as one of the eight wonders of the world.
Along with sightseeing, you may climb your way up in the viewdeck and enjoy an ATV ride as you visit some of the famous hills around.
Explore the Philippine Tarsier Sanctuary
Known as one of the smallest and oldest primates in the world, tarsiers are nocturnal creatures who found refuge in the island of Bohol. These adorable and big-eyed creatures only grow the same size as a man's hand.
Two of the most interesting things you must know about these animals are: 1) they have the ability to rotate their head at 180 degrees and 2) may panic under stressful conditions. They are considered endangered because their numbers are continuously plummeting. This is why the Department of Environment and National Resources (DENR) are the ones responsible for their preservation.
If you happen to visit the area, be careful not to touch or use camera flash on them.
Relax on the Fine Beaches of Panglao
Of the clear and fine beaches in Bohol, Panglao seizes the top spot. Known for its white sandy beach and world-class seaside coast, you can enjoy a variety of water activities which include snorkeling, scuba diving, island hopping, as well as underground cave adventure in Hinagdanan Cave. There are also spa and massage treatments available for travelers who want to relax and unwind.
Where to Stay
Exploring Bohol is not only limited to seeing the best places and sights on the island. It is also a must to indulge yourself to a relaxing staycation after a long day of touring. If you look enough, you'll find excellent accommodation options with luxurious facilities and services to provide you with comfortable and superb stay. If you're still yet to decide where to stay, here are some good recommendations.
Bohol Bee Farm
Bohol Bee Farm is conveniently located close to some of the city's biggest attractions. It is a beautifully landscaped hotel with uniquely designed buildings. Room facilities are made of bamboo and native materials to help and support the local industry. Bohol Bee Farm also offers a variety of activities you could enjoy throughout your stay.
Visit their website: https://www.boholbeefarm.com/
Hennan Resort Alona Beach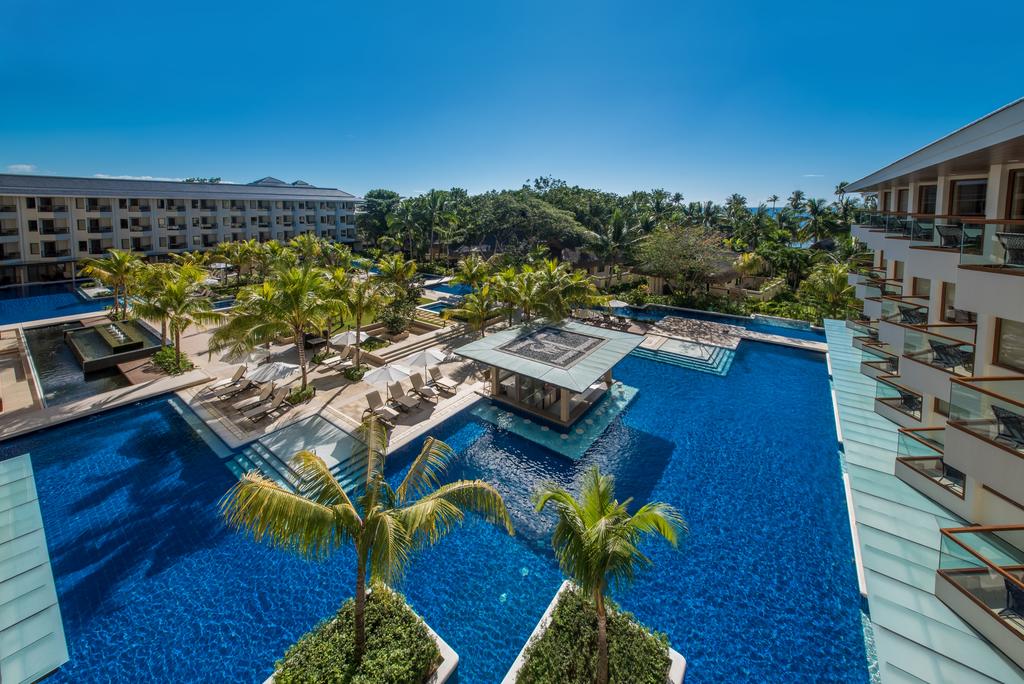 Featuring coastal elements from inside out, Henann Resort Alona Beach is set to give you a relaxing stay. Guests can experience the best of Bohol by simply spending their nights in one of the pool villas or rooms in this hotel resort. In addition to that, you'll enjoy a couple of dining options made available inside the property. If it's the ultimate relaxation you want, they also provide spa and massage packages to rejuvenate your mind and body. A stay on this beach hotel is sure to give you the best experience.
Visit their website: https://www.henann.com/bohol/henannalonabeach/
These are just some of the things you can do and see when you travel to the wonderful island of Bohol. Prior to your visit, it's important that you research enough about the province. This way you'll enjoy an exciting and hassle-free trip around the island.