If you barreled through deadlines these past few months without taking a break, it's time to turn off the laptop and turn on "vacation mode." In North Lake Tahoe, a slice of aspen heaven beckons. Locals call North Lake Tahoe, the Real Tahoe. The northern tip of one of the largest lakes in the world consists of 12 communities, and it is prized as an authentic forest, mountain, and water destination.
The Real Tahoe is mostly untouched by chain restaurants, and even more laid back than the south shore. This year-round destination delivers on awesome-over-awesome ski runs in the winter, sublime water sports in the summer, and spectacular biking and hiking in the spring and fall. There are incredibly cool, fascinating tours and activities guaranteed to score an Olympian's Perfect Ten. Check out these resorts to get a handle on what's out there!
All About Family
Here at the Resort at Squaw Creek, you and your family can snag some firsts. Catching that first fish, for instance, is a childhood rite of passage, a Kodak moment that begs to be captured on camera. And kids of all ages can seize the rare opportunity to fly fish under the tutelage of Matt heron, the hero of fly fishermen.
Under one resort you get fishing lessons, pool volleyball, buffet breakfasts, adjoining suites. This mountain resort says "Welcome families!" 24 by 7. This magical forest charmer is a 21st century, 195-acre Narnia, a go-to destination for multi-generational reunions and retreats. Nestled at the foot of the mountains, you feel light years away from everything, yet are you just a five-minute drive from Lake Tahoe. Plus, the room rates at $279 and up are considered a true value for all these conveniences.
Hotel manager Nick Sponaugle, a daddy to two little girls, agrees that this resort is as kid-friendly as they come. Even his daughters can't wait to sneak into work with him on occasion. "Families are our bread-and-butter here. After 25 years, now the children have grown up, and they are bringing the next generation."
A recent $7 million renovation at this AAA, four-diamond property swept out dark colors in favor of gold, purple, and wheat hues, reflecting the region's foliage. Its grand lobby with IMAX-sized windows draws big group gatherings and celebratory events. Life happens here. In one corner a family is sharing a pizza. In another, girlfriends meet and hug heartily. A couple snuggles by the fire.
In sunny weather, the three swimming pools and three hot tubs teem with families and laughter. Do you hear the waterslide calling your name?
One-of-a-kind activities excuse you from extra driving duties. New this past summer has been FootGolf. Played on the golf course with a soccer ball, participants must score the fewest number of kicks to move a ball into a wide cup. Meanwhile, at the Matt Heron fly fishing camps, he takes guests to the two stocked trout ponds right on the premises to practice.

During snow season, guests can pay for ski lift tickets right at the resort and even take a lift from the back directly into Squaw Valley. Little kids can build snow castles right on the premises. Rentals are also available on-site as an added convenience. And in the summer, the various swimming pools with pool toys and outdoor hot tubs have guests lingering outdoors for days.
Deluxe rooms, fireplace suites, and penthouses comprise all 405 guestrooms. Spoil your family with a fireplace suite with 1 to 3 bedrooms. More than 700 square feet gives you plenty of space to spread the Legos. Prop up your feet, flick on the fireplace, click on the TV. You've got a well-stocked kitchen and bathroom with volume, so you're sitting pretty.
Vacationing with the in-laws? Go for a bi-level penthouse measuring up to 1,398 square feet, and book an adjoining suite for additional family members. Impress them with a kitchen stadium that's got gleaming granite countertops. In every penthouse, giant picture windows greet you with views of the Sierras.
Guests will never get bored sampling the six different restaurants and eateries, each accommodating discerning budgets. Sweet Potatoes Deli touts reasonable prices with farm salads and sandwiches. For fine dining, look to Six Peaks Grille for New American cuisine. Really, who can say no to butter poached Maine lobster and wood grilled filet mignon?
For body kneads, flee to The Spa at Squaw Creek. Its new Tranquility Room doubles as a couple's spa room and a group spa treatment lounge where up to four guests can receive simultaneous massages. Sip champagne while nibbling on guilt-free truffles.
Little guys need attention, too. A new program dubbed Kids Chillax Spa is a great spa intro. Kids six and up receive a hand and foot massage while chilled cucumber slices rest on their delicate eyelids.
You've got a whopping 405 guestrooms to choose from, and any time and any season is the right time to come.
Resort at Squaw Creek: 400 Squaw Creek Road. Olympic Valley; 530/583.6300; www.squawcreek.com.
Doggie Heaven
At PlumpJack Squaw Valley Inn, you don't have to sneak in your Bernese Mountain dogs. It's okay to lead them and introduce them to the front desk. Steps from the Village at Squaw Valley, the PlumpJack gives the term, "It's a dog's life," new meaning. This exceptional hotel pampers pooches as much as it does humans. The $150 pet service includes a bed, treats, bowls, plastic mitts for picking up You Know What, and an I am a guest at the PlumpJack doggie ID tag. Pet owners gush over the attention to detail including the all-important list of dog walkers, groomers, on-call vets, and pet-friendly trails.
You can exercise your four-legged friend on the premises and dine together on the upper pool patio or specific dog-friendly tables indoors. No one has to be lonely. "We started this pet program five years ago because so many people just kept asking us if we were dog friendly," says general manager Steve Lamb. "And so we figured, if we are going to do it, let's do it right. Most of the time the dogs are well behaved, and so are the owners. It's ultimately a lot of fun for everyone."
The three-story retreat speaks the language of kickback casual with 56 rooms including 8 suites. Select the family suite at 450 square feet where up to six can camp out in a two-bedroom unit. For a couple who love to entertain, the 700-square-foot penthouse is a sure bet with a sprawling living room, wet bar, dining area, and full entertainment system.
Meanwhile, impeccable dining at PlumpJack Café shouldn't be missed. Executive chef Jack Connell welds a skillet so deftly that this dining Mecca shines as one of the premier destinations in North Lake Tahoe. Ordinary American fare takes on a superhero aura. Popcorn, sprinkled with rosemary, parmesan, and truffle salt, becomes your next food addiction. Roasted king salmon is truly king when it emerges with baby beets smoked in-house.
Locals revere PlumpJack Café for its off-the-hook signature events – baking classes, 'meet the farmer' farm-to-table meals, beer and wine dinners. At the annual summer pig roast, they stay open until every part of the pig is licked clean. This October, Tequila Weekend returns with a vengeance. The public will imbibe in tastings of tequila and mescal from popular labels, Herradura, Del Maguey, Partida, and more. On the docket is a reservations-only tequila and mescal pairing dinner, hailed as the festival's highlight.
What to do in the day? Plenty! Play bocce ball or croquet, swim in the pool and immerse your body in the hot tub. Borrow complimentary bikes and cruise a paved path nearby. Others can hike the Shirley Lake Trail. In the winter, skiers unite as you are steps away from the slopes at Squaw.
Initially erected for the 1960 Winter Olympic Games, this historic inn, with rooms at $265 and up, has witnessed decades of athletes (and non-athletes) come and go. And now it is welcoming four-legged guests with panache. It will be undergoing a major remodel sometime in 2017, but it will still retain its doggone good looks.
PlumpJack Squaw Valley Inn: 1920 Squaw Valley Road, Olympic Valley; 530/583.1576; www.plumpjacksquawvalleyinn.com.

Eco-friendly Fun
The unassuming Cedar House Sport Hotel welcomes visitors through a threshold made with upcycled railroad ties. There's a counter in the lobby made of recycled, compressed paper. And the plants watered in the garden come from rain water stored throughout the year. And furthermore, the place is gorgeous, not sterile or off-putting. Certainly what captured Jeff and Patty Baird's attention during their European travels were the ski chalets delivering exceptional service with downhome hospitality. As first time hoteliers, they vowed to convey a similar warmth and approachability, and when their 40-room hotel opened in 2006, their efforts paid off. They were met with rave reviews.
A decade later, their signature stamp reigns unique. Potential guests who share their values for ecology and an active lifestyle will find Cedar House, with room rates $180 and up, a perfect match. The hotel buildings serve as an architect's gold standard for sustainability. Rooftop gardens abound with gold and red perennials every fall. Castoff wood, deemed substandard for traditional buildings, becomes gorgeous siding after milling. Abandoned galvanized steel beams, arranged just so, provide sculptural eye candy in front of the hotel entrance.
It is no wonder that in 2011, it won the North American Wood Design Building Award for superior architecture. The wood and steel exterior is accentuated by handsome curves and sight lines. An outdoor hot tub nests modestly among the foliage.
All units, from single queen to luxury suites, echo refined simplicity. Customized leather beds will last a long time, thus avoiding landfills. Each room features a "European bedding system" consisting of a pillow top mattress and two down comforters. Minimalist design elements mean that rooms are closet-free, but include drawers and a hanging rack. Amenities include bottled waters, refrigerators, Keurig coffee makers, Egyptian cotton robes, and flat screen televisions.
Cedar House launches its mornings with a lavish buffet. Fresh fruit, steel cut oats, scrambled eggs, and harvested salad greens are a few of the tasty morsels on the buffet. Afternoon appetizers? Yummy veggies, local cheese, crackers, fruit and a gourmet sweet treat. Even the coffee is roasted exclusively for Cedar House.
At night, the breakfast room morphs into Stella Restaurant. Tables are rearranged, and it is ready for guests at its seasonal pop-up dinners. During these feasts, guests sit next to strangers who become friends. Says Patty, in such a technical age, "we need physical interaction. In communal dining, people take time to sit down and share about the adventures of the day instead of texting."
At Cedar House, the Bairds are connecting people to nature. T3 Adventures, the couple's in-house adventure company, curates out-of-the-box outings for all interests. During a two-hour, botanist-led foraging journey, you track down edible mushrooms, weeds, and plants, and learn how to turn them into enviable dishes. And on the "Shinrin Yoku forest bath," you embark on a wooded hike to explore the senses. Others can also utilize T3 to rent backpacks, tents, and other outdoor gear. You get everything needed to "create your own Tahoe," says Patty.
The couple see an 80 percent return rate, certainly evidence that guests are happy. Further the couple repeatedly give architecture students and those interested in ecology tours around the property, giving all inspiration. It is no wonder that Patty put this saying on the beams of the dining room: "Everyone smiles in the same language." Does she believe it? You bet!
Cedar House Sport Hotel:10918 Brockway Rd., Truckee, 508/582.5655; cedarhousesporthotel.com.
Lakeside adventure
Imagine that your entire backyard is Lake Tahoe. When you stay at the Hyatt Regency Lake Tahoe Resort, it literally is. Perched on the lip of this giant swimming hole, the hotel reigns as one of the area's most exquisite AAA Four-Diamond resorts. A recent remodel also sets it apart. In 2014, the entire hotel was gutted and renovated, from pools to plantings, from the casino tables to carpeting, from room furnishings to food services. Everything is spanking new inside and out. The property with rooms that run in the low $300s in the summer and $149 for the fall, blankets 26 acres with a 12-story tower and casino, cottages and restaurants. No one is ever more than a five minute walk to the water.
It is, therefore, every guest's responsibility to whoop it up on the lake. The resort rents a plethora of large water toys and vehicles, and offers boating activities that can be romantic for couples as well as bonding for groups. Thrill seekers can rent a power boat. Soft adventurers may prefer paddling kayak. Everyone can enjoy sailing the Sierra Cloud catamaran at sunset. "We have every water sport you can think of, and you can do that here and not have to go anywhere else," says Brian Lang, director of sales marketing and events.
For the quintessential Lake Tahoe fishing experience, the Hyatt gives the sport a luxurious spin. In the morning you can sashay out to the Hyatt's private pier, and depart on a charter boat to a secluded fishing spot. After you reel in your spoils, you meet with the hotel chef at the Lone Eagle Grill to discuss how you want your catch prepared. Your bounty is now your dinner. Amazing.
All of this activity is sure to make you hungry. No worries here. Seven restaurants and lounges guarantee elevated taste journeys. Alpine swanky with wood and stone, The Lone Eagle Grille, is a fine dining favorite. Serving New American fare, it tantalizes crowds with seafood and game meats. On its seasonal floating pier bar, Pier 111, the bartender shakes up a mind-bending Lakeside Lemonade infused with pomegranate liqueur.
And if you are bringing the family, know this: the Hyatt is the Mary Poppins of kid-friendly services. It supplies children's menus, extra cribs, a wading pool, and Camp Hyatt, for a fee, for ages 5-12. Free morning strolls and crafts are available to non-campers too.
In the meantime, resort mongers can bliss out at Stillwater Spa. The 16-room respite harkens with services echoing the rhythms of nature. The Lake Tahoe Stones massage utilizes granite rocks culled from the lake. And, in the Sierra Dreams treatment, the scent of French lavender launches the recipient into a full body exfoliation and body wrap.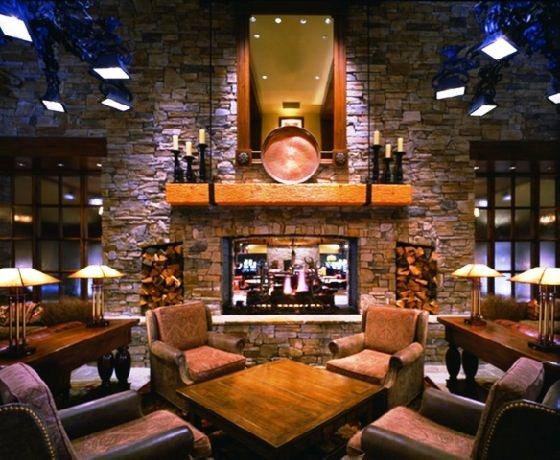 Back in your room, you'll be seduced by the alluring Hyatt Grand Bed with a pillow-top mattress, mini fridge, and a safe large enough for laptops – basic staples for the 422 guestrooms. Those staying in Regency Club Rooms gain superstar access to the hidden lounge with personal concierge, breakfast daily, all-day beverages, and evening cocktails. Scenes of the lake are so mesmerizing, they will have to extract you from the couch when it's time to check out.
However, sleeping in at your own beachside cottage is a darn good option. A two-bedroom bungalow comes with 1,225 square feet with living room, fireplace, kitchen, and dining area.
A few nights at the Hyatt Regency Lake Tahoe will surprise you, for it will deliver more than a typical in-and-out hotel stay. You are in for a sensational weekend of water sports, excellent local fare dining, and spa spoilage. "Our location and private beach is what people talk about," says Lang. "We are the only resort on the beach, and that sets us apart."
Hyatt Regency Lake Tahoe: 111 Country Club Drive, Incline Village, Nevada; 775/832.1234, www.laketahoe.hyatt.com.
Luxury on Steroids
A 55-foot stone fireplace stands unabashedly front and center of the lobby. The handsome Rapunzel tower is so high the entire hotel seems to rest on its granite pinnacle. Welcome to the Ritz-Carlton Lake Tahoe, unpretentious, yet luxurious; cozy, yet grand.
Its castle-like presence dominates Lake Tahoe's Martis Valley, delivering generous services and amenities meant to wow every guest. It certainly helps that each of the 153 guestrooms with rates $279 and up comes with its own fireplace. When was the last time you received complimentary shoe shining? Or twice daily housekeeping? Only seven years old, the Ritz Carlton Lake Tahoe rises above its counterparts as AAA awarded the resort with five out of five diamonds, the only mountain resort with that status in California.
Let's double that number for the hotel's romance rating, although unofficial. Giles Priestland, director of sales and marketing, whispers that the fall is Tahoe's secret season, a quieter time that is especially tender, so couples can peacefully reconnect and regroup. But in the summer, it's a popular time for families who love hiking, swimming, and biking. And in the winter, the ski action brings out groups who love going down the slopes and admiring the slopes as well.
Guestrooms at least 455 square feet in eight room categories lets folks whittle details down to exact views they want to see outside. You can break all the rules and live the whole weekend in your dreamy Ritz-Carlton robe as you order room service. Indulge in an executive suite with one or two bedrooms as large as 1,395 square feet.
Even bigger are the Ritz Carlton suites, nearly double in size. Opulent features such as oversized tubs and goose down comforters shout romance from the rooftops. For an over-the-moon memory, surprise your partner with a residential suite that includes a kitchen and dining area. Hire a chef waiting in the wings ready to create a candle light dinner for two, perhaps the same menu you had on your first date or wedding day?
When with the kids, you can utilize the concierge who can help you reserve a guide for a private family hike. A guide can lead you to the destination and leave your clan with a picnic lunch.
Splurging on a birthday or anniversary? On one night reserve a table at the elegant Manzanita Restaurant for a culinary extravaganza. Keep unfurling those magic tricks and book the Chef's Tasting Counter. Chef Chris Watkins will rock your world with a ballet of tapas he concocts with seasonal ingredients. You can also indulge your waist with the Sunday morning buffet. FYI: the chocolate desserts are over the top!
The dauntless weekend of delights marches on at the 17,000-square-foot spa. This pamper palace with steam rooms, whirlpool tubs, and saunas, plus the all-decadent men and women's lounges, leads to a private outdoor pool. Signature treatments for two are sure to revive the heart. The highlight of the Couples Napa Journey is a bath in a copper soaking tub. The Couples Cozy Cabin allures with sensuous illumination and music inside a room that resembles an A-frame cabin with wood walls and plaid blankets, minus the crickets.
Investigate the complementary events and hotspots. Each day at 4:30 p.m., catch the resident "marshmologist" handing out homemade marshmallows for s'mores. On Friday Family Nights, the hotel serves up complimentary snacks and drinks in the arcade. If you do bring the children, note that the hotel offers a Ritz Kids program open daily.
Linger in the great room with floor to ceiling windows. Cushy seating lends itself to intimate conversations or sudden naps under the afternoon sunlight. Yes, you desperately deserve a break!
Ritz-Carlton Lake Tahoe: 13031 Ritz Carlton Highland Ct., Truckee, 530/562.3000; www.ritzcarlton.com.

Village, People!
Village at Squaw Valley Lodging. This 300-room condo hotel represents the epitome of convenience. As its name suggests, the inn thrives in the epicenter of the Village at Squaw Valley, the heart of shopping and dining pleasures with quick access to the mountaintop and hiking and biking trails. And there are festivals galore on many weekends. Picture yourself at one of the popular wine festivals at the Village where, after you have fully imbibed, all you have to do is stumble up to your room for a nap without having to drive a car.
Affordable luxury should be the tagline here. After all, room rates are only $99 and up. Nine room categories also mean options are plentiful. A standard room is ideal when you only need to bed down for the night. Beyond the basic category, the accoutrements escalate. A studio suite surprises guests with a full kitchen, a living room, flat screen TV and DVD player, plus gas fireplace.
One to three bedroom condos sleep up to eight. Want to invite the buds for a hiking weekend or spa/shopping extravaganza? Your guests will thank you for booking such a great location with tremendous value. Tip: Choose rooms facing away from the village action, as it can get noisy with service trucks and night revelry. Guests report they like the top fourth floor best for quiet.
The amenities are rife with heated slate floors, and your feet will appreciate your thoughtfulness. Kitchens feature all the comforts of home – large dishwasher, full size refrigerator, stove, microwave. They are stocked with every doodad needed to whip up a gourmet meal.
On the premises you have access to a dry sauna, whirlpool spa, and fitness center. Unique here is a media game room with a large screen TV and game consoles. A children's game room lets kids be kids. Practically speaking, the underground heated parking garage is an added bonus because it's free. A communal laundry room? Check!
Many guests call the village lodging their favorite for its European-style atmosphere and mountain views. Shops and restaurants don't get any closer than this. Alice's Mountain Market carries a wide selection of groceries. You can shop until you are woozy at the men's and women's clothing boutiques, a chocolate store, art gallery, toy store and more. When you don't want to stay in your room, the village is a safe and friendly environment to wander and meet new people. Starbucks is just downstairs, and bars and restaurants will satisfy your cravings when you get the hungries.
From the village, board the Aerial Tram to get to High Camp for photo opportunities. The front desk sells discount passes. Throughout August, free events including yoga classes, movies, and concerts are yours to enjoy.
When you are on vacation, one spa treatment never seems to be enough, so relax with friends at the Trilogy Day Spa. Among its specialty treatments are the macadamia nut body scrub and white ginger massage. With waterfall and steam showers, and the Lava Lounge for champagne and wine, this oasis is divine.
Village at Squaw Valley Lodging may not have a fancy name, but the spa action, shopping, dining, and outdoor activities are fancy enough to fill your Tahoe must-do bucket to the brim.
Village at Squaw Valley: 1750 Village East Rd., Olympic Valley, 855/899.0206; www.squawalpine.com.